Are you ready for a Power Twitter party unlike any other?!?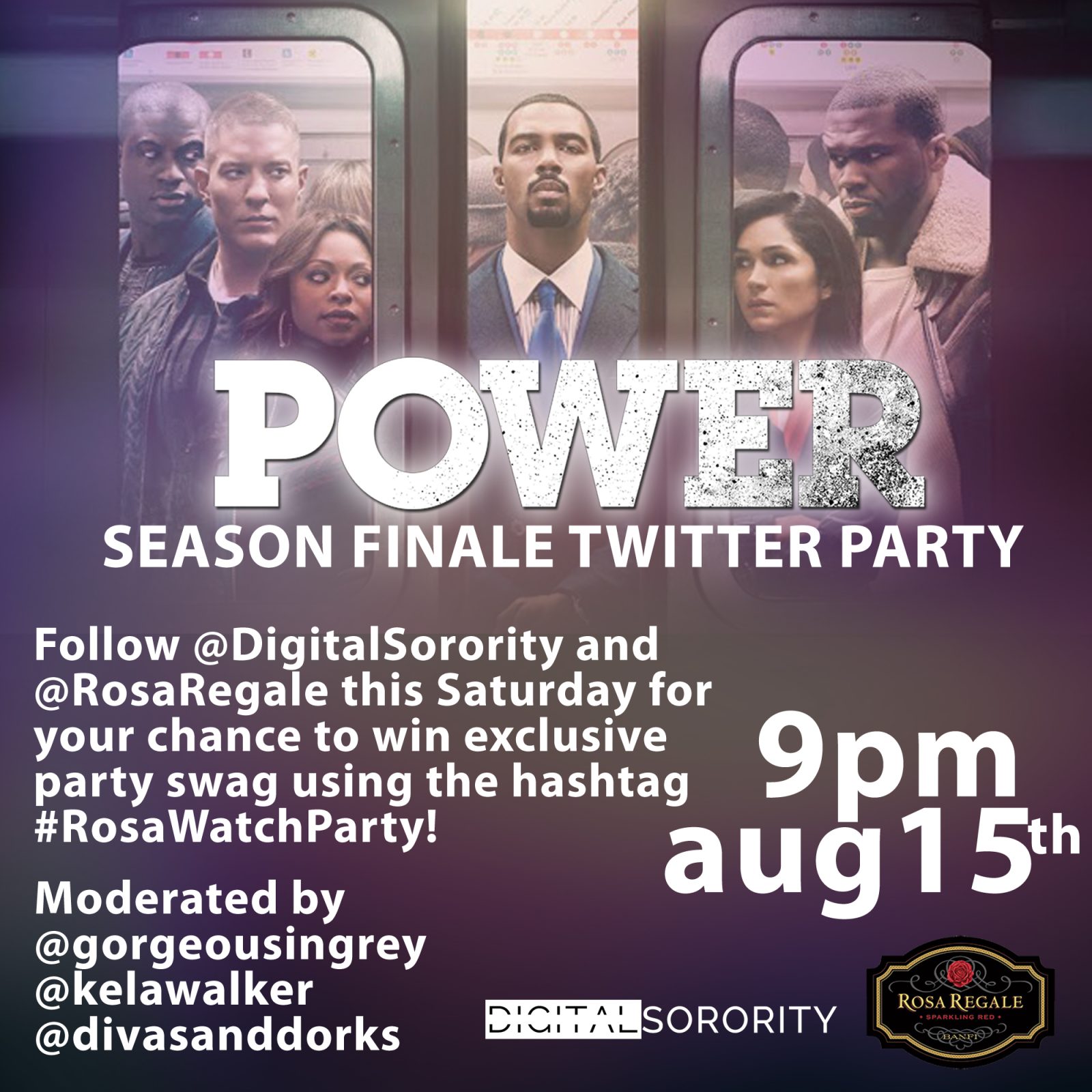 Unless you've been living under a rock, you (like most of America) have been watching this summer's hottest show on TV – Power starring Omari Hardwick and 50 Cent on Starz. Each Saturday we've been blown away by the drama and scandal that follows James "Ghost" St. Patrick during his quest to transform his drug business into a legitimate nightlife empire.
This Saturday, we're fired up and ready for the anticipated season finale of Power and there's so much left to be answered. Will Ghost and Angela have their happy ending? Will Kanan & Dre get the best of Ghost? What about Tasha? All of these questions will be answered and more during our Power Twitter Party and Digital Sorority will be right there tweeting all the juicy goodness LIVE!
Join Digital Sorority and Rosa Regale on Twitter for a Twitter party like no other! Filled with plenty of trivia, live commentary and Rosa Regale gift packs this #PowerTV #RosaWatchParty is one you don't want to miss!
A twitter party is only as fun when you're tweeting with your favorite Power starz and super fans too, right? Catch up and keep up with the action with some of our favorite #PowerTV commentators below:
@Power_Starz  |  @OmariHardwick  |  @JosephSikora4  |  @CKAgbohOfficial  |  @NaturiNaughton
@HelloBeautiful |  @MadameNoire
Follow @DigitalSorority @KelaWalker @GorgeousInGrey and @DivasandDorks for all the fun and join us Saturday, August 15th at 9pm for the #PowerTV #RosaWatchParty.
<BONUS> Before the #PowerTV Finale and #RosaWatchParty at 9pm on Twitter BLAB with @DigitalSorority and chat all things Omari, Curtis and Power.  Using Google Chrome, Log onto Blab.IM at 8pm and take the open seat with us! http://bit.ly/PowerBlab
Comments