"There is a special place in hell for women who don't help other women." – Madeleine Albright
Madame Secretary couldn't have said it better.  As a woman, it's become a birthright and a requirement that we help, support and uplift other women –  and with the help of two phenomenal, like-minded women of color – Digital Sorority was created.  What is Digital Sorority you ask?  We're a collective of influencers that create unique and engaging experiences for consumers and brands.  But essentially, we're bloggers, writers, branding baronesses that care about empowering others just like us.
MadameNoire Must Read: DIGITAL SORORITY FOSTERS COMMUNITY FOR WOMEN BLOGGERS OF COLOR
Ty, Kela and I have a variety of experiences and expertise between us.  We've worked with amazing brands, have acquired unique and irreplaceable relationships and are beyond excited to launch our next chapter in the business of influence.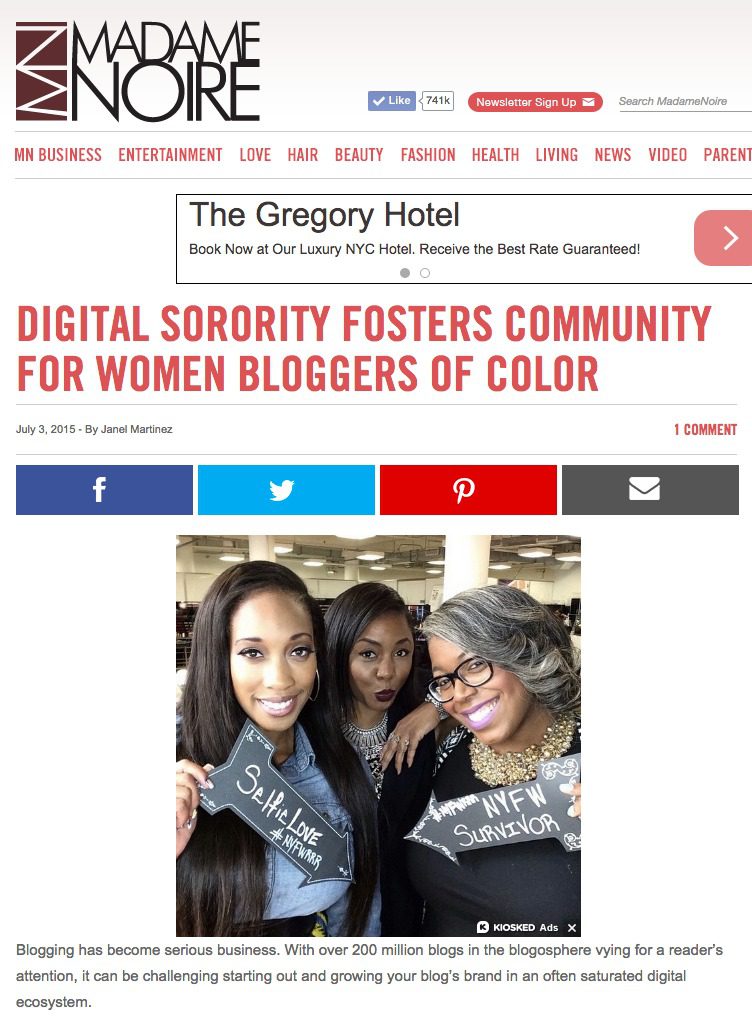 MadameNoire Must Read:  HOW THE FOUNDER OF DIVAS AND DORKS, CHRISTEN ROCHON, LEARNED TO MASTER CONSISTENCY & BECOME PROFITABLE
Fresh off an amazing tour of brand activations, networking and fun at the 21st annual Essence Festival in New Orleans, we've launched an amazing platform to encourage, inspire and shape new opportunities for bloggers of color.  Digital Sorority is much more than a collective or an agency, we're a movement!  To learn more about joining, visit DigitalSorority.com.
Comments