Disclosure: The following content has been sponsored by Colgate; however, all opinions shared and stated below are my own.
Did you know your smile is truly your best accessory?  This weekend in New Orleans for the Essence Festival fans hundreds of thousands of fans of all ages flashed brilliant smiles at the Colgate Optic White experience inside the Ernst N. Morial Convention Center.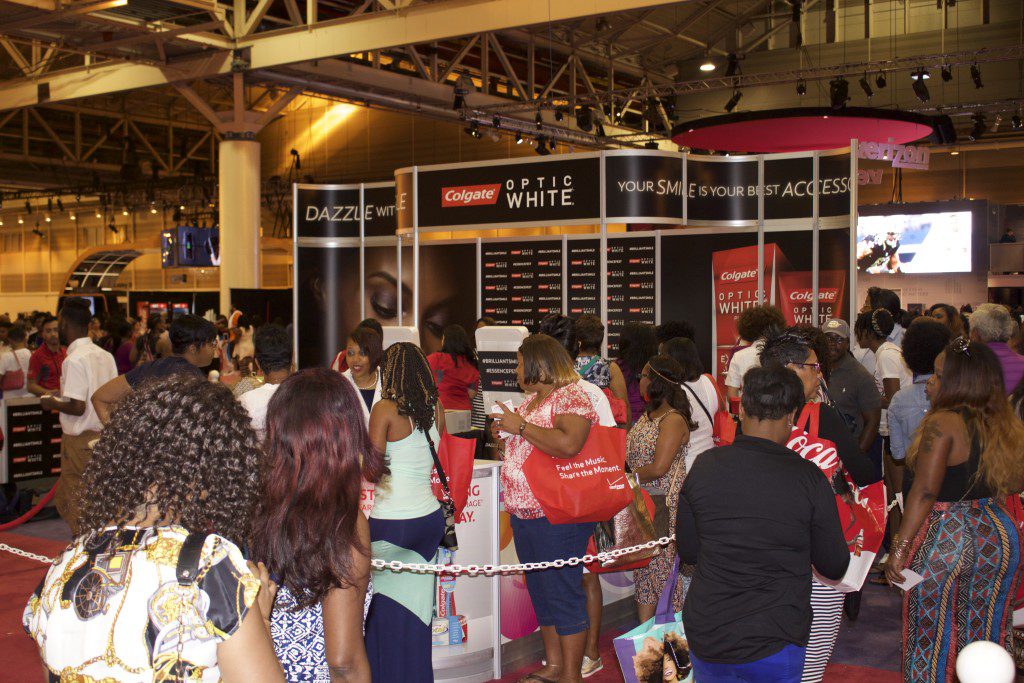 As one of the biggest weekends in New Orleans, Essence Fest was sure to #BringTheLove as well as bring the smiles all weekend long!  As one of the key partners for the music, empowerment and entertainment festival Colgate shared a variety of engaging activations, panel discussions and more encouraging fans on their journey to better oral and overall health.
"This year, Colgate has the unique opportunity to engage consumers with two Colgate brands that resonate well with the African American consumer — Colgate Total and Colgate Optic White," said Carla Kelly, General Manager, U.S. Multicultural Marketing, Colgate-Palmolive. "We are so excited," she continued,"to be at the ESSENCE Festival — it's an amazing opportunity to have personal interaction with our valued consumers around such important topics as health and wellness."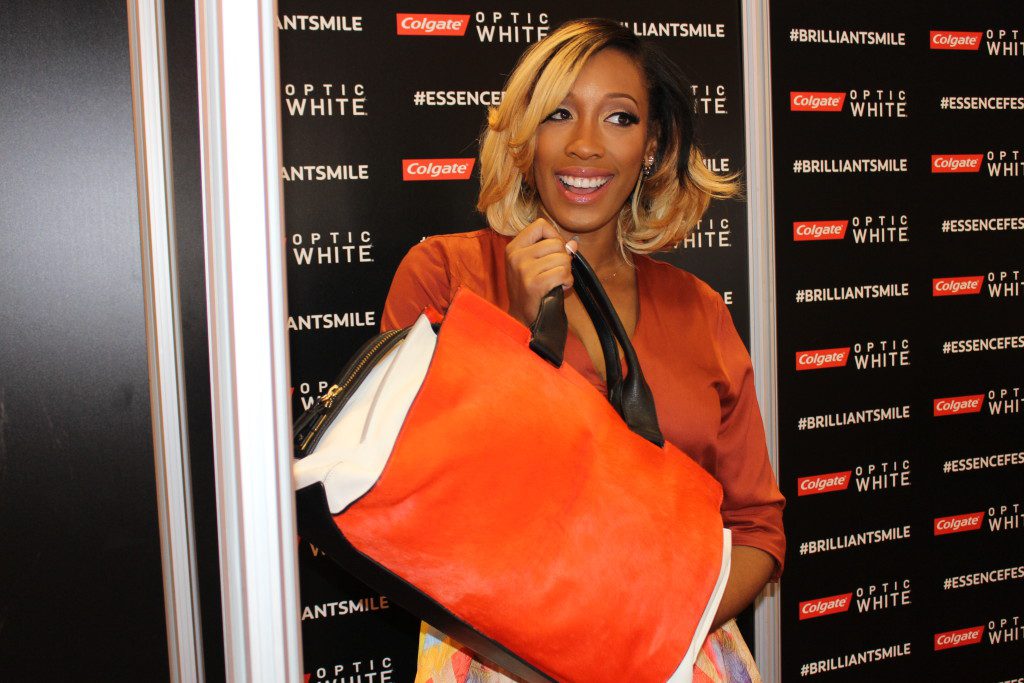 From working out to stepping out, your Colgate Smile is the beginning of a better you.  During the 2015 Essence Festival, fans were encouraged to experience Colgate Optic White and Colgate Total brands all weekend long for tips on health & wellness and discover from insight from Colgate Total Conversation ambassadors on how taking small steps can make a big difference!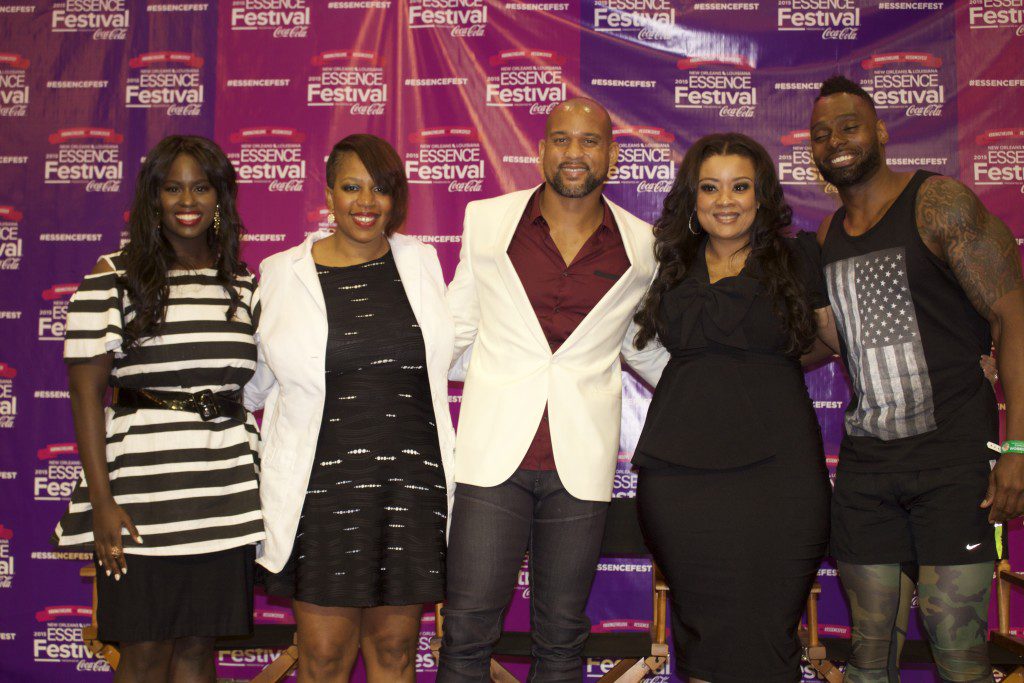 The "Colgate Total Conversation" was the highlight of the experience as a daily interactive, thirty-minute discussion featuring fitness guru Shaun T, celebrity fitness trainer Mark Jenkins, oral care expert Dr. Catrise Austin and reality TV star Tanya Winfield, from NBC's Biggest Loser. Covering health and wellness themes from oral care to fitness that affect the African American community.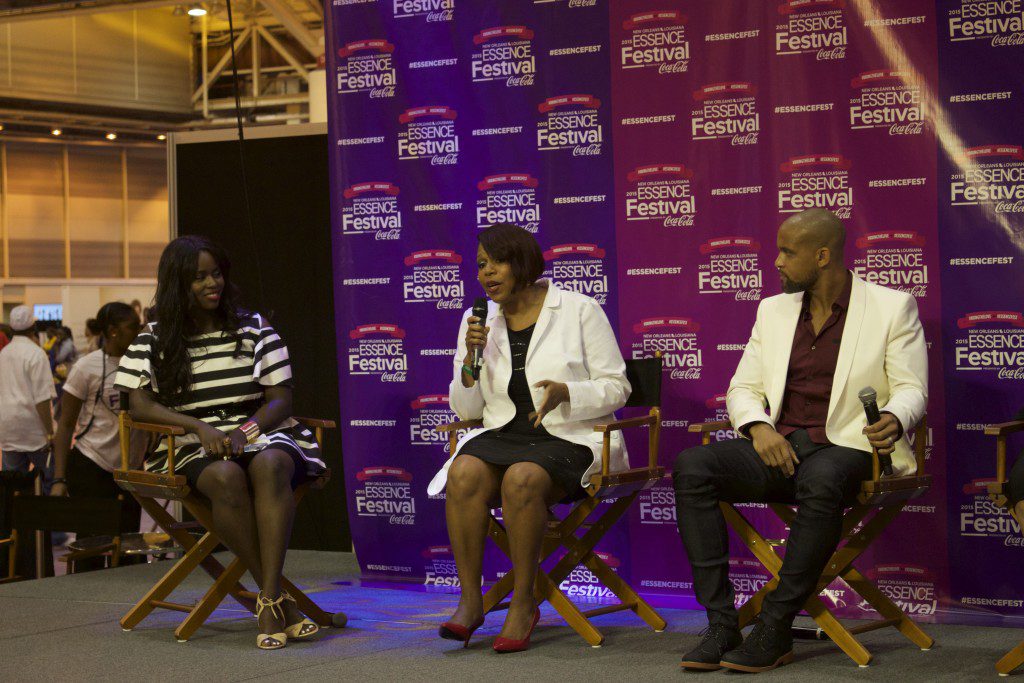 Essence Fest Colgate fans then got the chance to attend an exclusive meet and greet event with fitness guru Shaun T in the Colgate Total Empower U suite.  Fans got up close and personal with Shaun T and asked lifestyle and fitness advice, snapped selfies and more.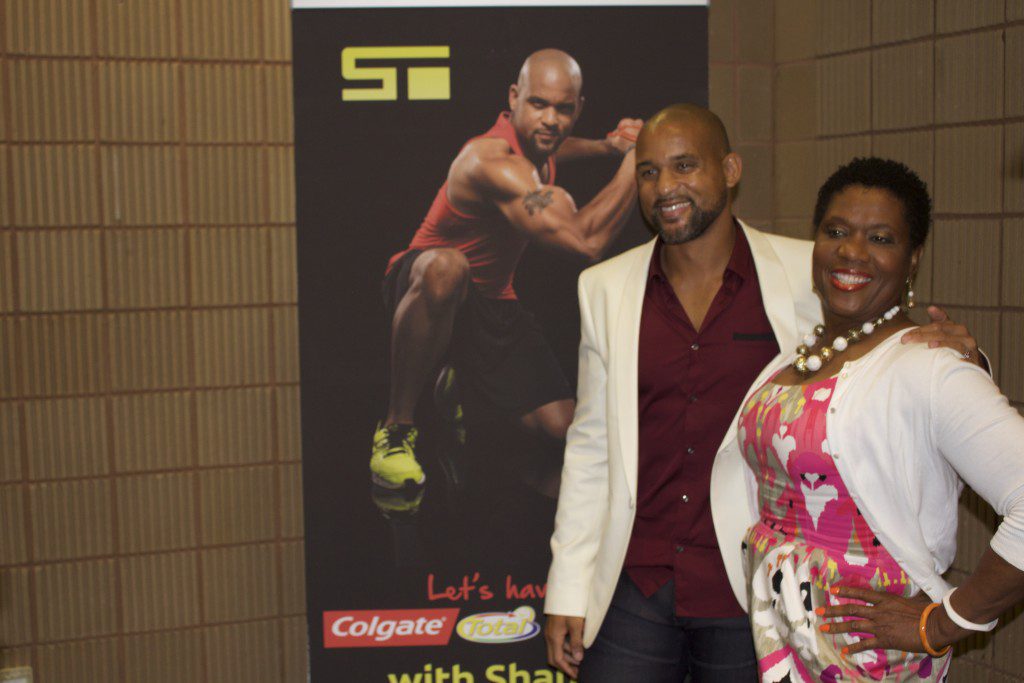 Throughout the 3-day festival, consumers were encouraged to visit the Colgate experience booth, where they had the chance to engage one-on-one with Colgate Ambassadors and experts and upload photos from the Optic White red carpet social media booth.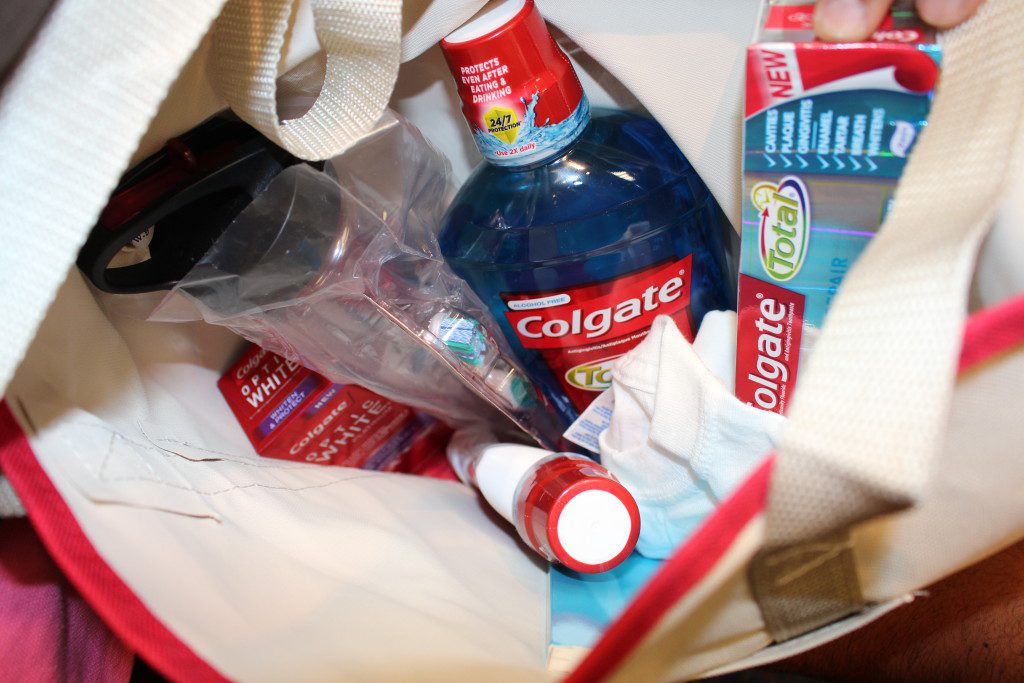 Festival fans received plenty of Colgate Total Daily Repair goodies to help them along their journey towards total oral health.  Did you know that something as simple as using the right toothpaste can make a big difference to your overall health? Brushing with Colgate Total is one simple step you can incorporate into your daily routine to help keep your mouth healthy, but it also has a positive affect on your overall health too!  Colgate Total Daily Repair helps repair early teeth and gum damage before you my know it even exists.  It contains a multi-active formula that kills bacteria, freshness breath and whitens teeth all in one!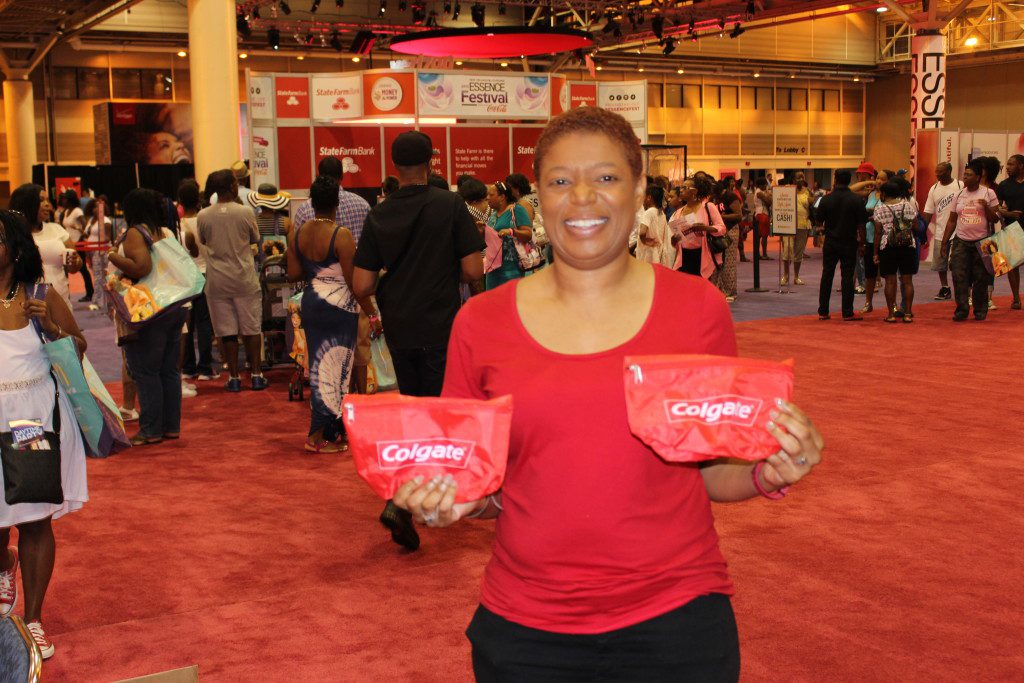 By brushing with Colgate Total toothpaste twice daily, you can improve your gum health in as little as four weeks.  Colgate Total toothpaste is approved by the FDA to help prevent gingivitis, the most common form of gum disease. Brand ambassadors shared the love and smiles with festival fans while empowering consumers with helpful tips and Colgate Total travel kits filled with goodies to keep up healthy habits while on the road and beyond.
The Essence Fest Colgate experience wouldn't be complete without a quick photo opp of bright Optic White smiles with tv personality Tai Beauchamp. The Colgate Total experience went out with a bang, featuring "Style Sunday with Tai Beauchamp".  The exclusive meet and greet with inspirational style expert Tai Beauchamp, of TLC's Dare to Wear kept the convention center fun buzzing! Tai Beauchamp met with fans of all ages on the #BrilliantSmile red carpet offering beauty and style tips, including her stylish secrets to ensure that "your smile is your best accessory."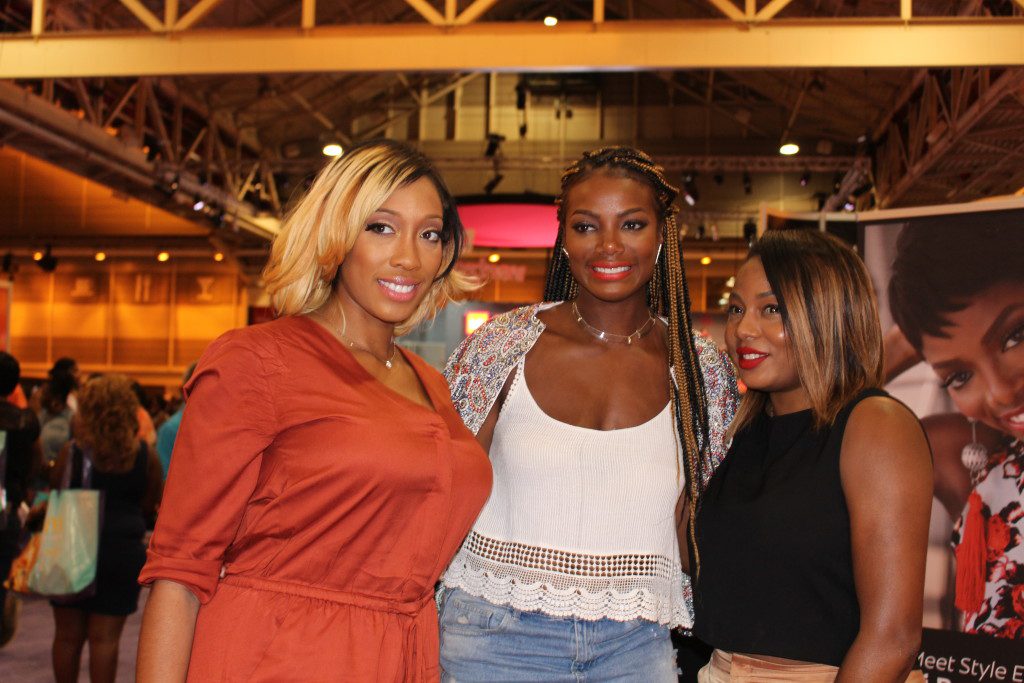 Thanks to Colgate Optic White and Colgate Total, more than 500,000 Essence Festival fans received a total health experience that will affect their overall health and encourage healthy smiles from the inside out!
Keep the Colgate Total Conversation going on social media and connect with Colgate's panel of experts via Twitter @DrCatriseAustin, @TheMarkJenkins, @ShauntTFitness, @TanyaWinfield and @TheTaiLife.
Make sure you follow and stay connected with @ColgateSmile @OpticWhite and to discover more from the Essence Fest Colgate experience visit www.colgate.com.
Comments