In the spirit of St. Patty's Day – We've round up two of the techiest GREEN desk accessories, that so happen to save your waste, money and the planet…talk about a Green Triple-Threat!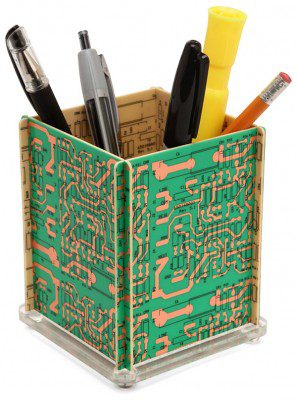 This Recycled Circuit Board Pencil Holder has been created from rectangles of discarded motherboard. The pencil holder is a great way to keep your desk tidy while displaying your environmental and technological interests.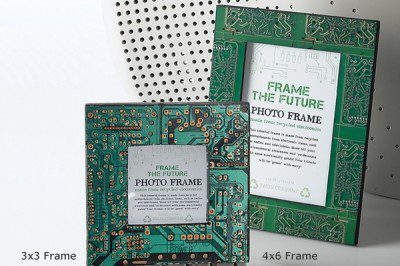 The Recycled Circuit Board Photo Frame has been constructed from discarded motherboards. The frame allows you to display photographs in a way any technology geek will appreciate which gives a purpose to materials that would otherwise be discarded to landfill.