Beginning next year, Subaru will have hot-spot enabled vehicles rolling off the assembly lines!  AT&T and Subaru of America, Inc. today announced an agreement in which Subaru will provide enhancements to its Subaru STARLINK in-vehicle connectivity system that deliver improved personal safety and security services to vehicle occupants via 4G LTE wireless connectivity.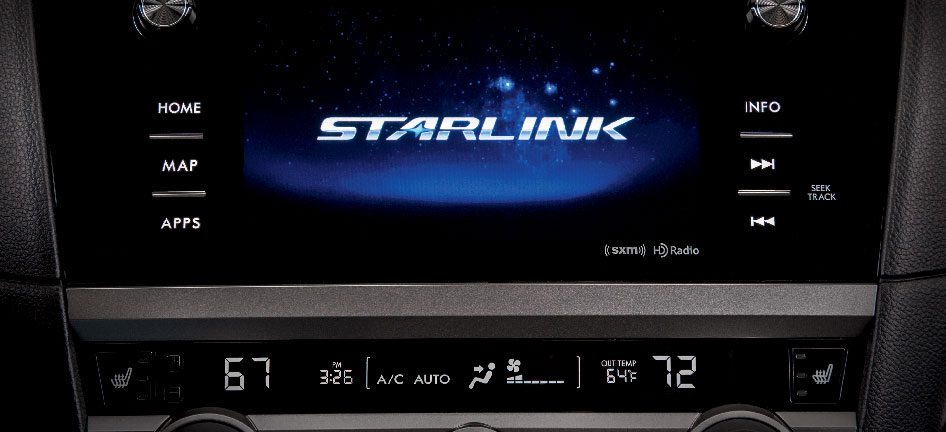 STARLINK is the Subaru in-vehicle platform that provides hands-free connectivity, entertainment, and safety services to Subaru vehicle occupants. Subaru will offer owners STARLINK with a built-in AT&T 4G LTE communications module capable of offering features including stolen vehicle recovery, automatic collision notification, remote vehicle services such as lock/unlock via a smartphone device and monthly vehicle health reports. Subaru also has an agreement directly with Sirius XM Connected Vehicle to provide a component of the services to Subaru's owners. STARLINK will be available in select 2016 model year Subaru vehicles starting later this year.
The AT&T network now has the nation's strongest LTE signal and enables fast access to assistance and GPS location when necessary (for accidents, emergencies or stolen vehicle recovery). "AT&T's network now has the nation's strongest LTE signal. Coupling AT&T 4G LTE network connectivity with STARLINK will take the in car experience to the next level," said Chris Penrose, senior vice president, Internet of Things, AT&T Mobility.
"Collaborating with AT&T, a trusted industry leader, is a natural fit for Subaru," said Alan Bethke, vice president of marketing, Subaru of America, Inc. "AT&T will enable STARLINK to provide Subaru customers with additional peace of mind through new safety and security services, as well as enhanced connectivity."
For more CES 2015 breaking news and gadgets, gizmos and more found at visit DivasandDorks.com all week long and even connect on Twitter, Facebook, YouTube and more today!  You don't want to miss the action from the largest tech trade show in the world – it's CES 2015!
Comments