There are tons of Apple iPhone and Apple Watch consumers spending thousands on the latest accessories to customize their gadgets. Outfitting your technology with accessories that reflect your personality is not only a great way for self-expression, but it's also a way to showcase your personal style.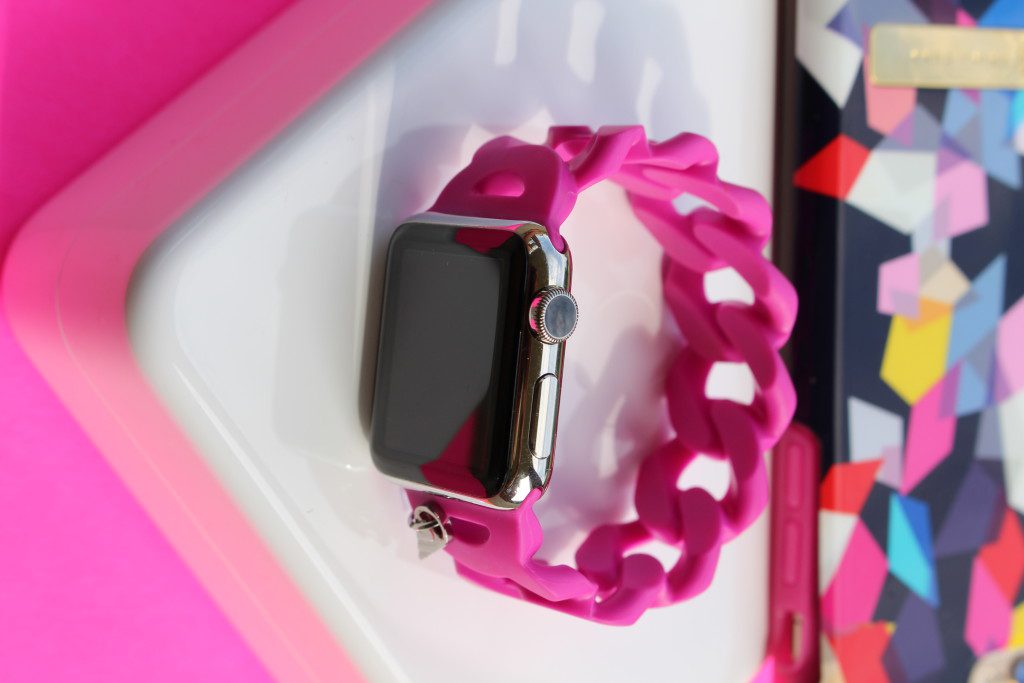 No other company gives consumers the opportunity to showcase their personal style quite like Case-Mate. I've outfitted plenty of my gadgets with Case-Mate cases and accessories from the iPhone 3 to the iPhone 6s and now my Apple Watch has a few stylish options to choose from too!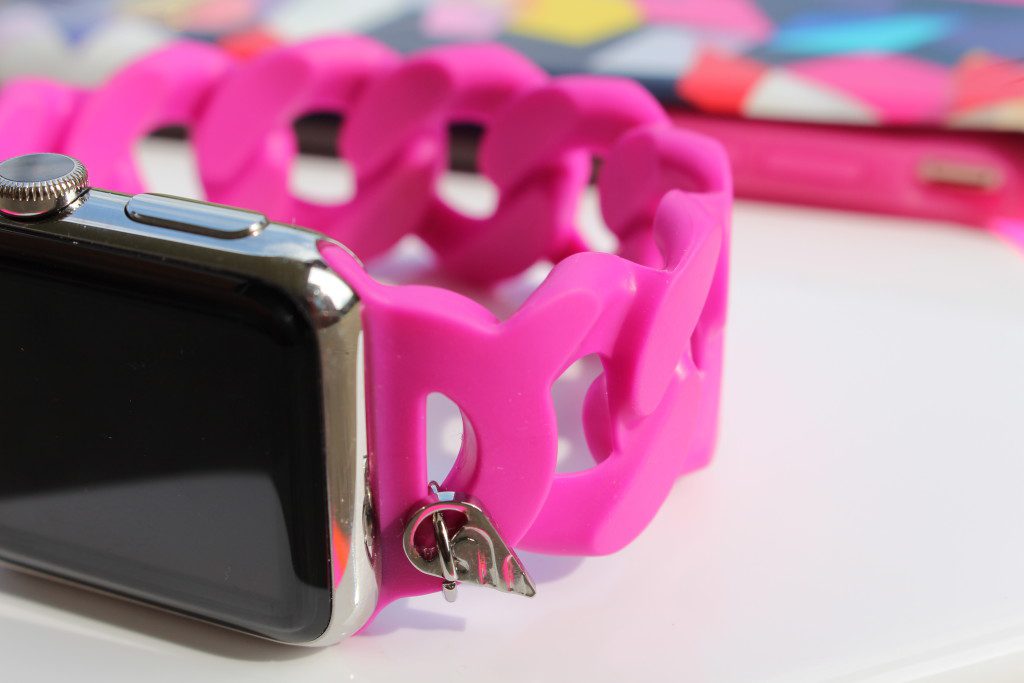 The Turnlock Band for Apple Watch 38mm is a "totally rad" ode to the 90's in vibrant "shocking pink".  The bangle-styled band creates a fashionable look that'll add a flair to any Apple Watch wearing wrist.  The signature logo-engraved metal charm is also a cute add on for this slip-on style watch band.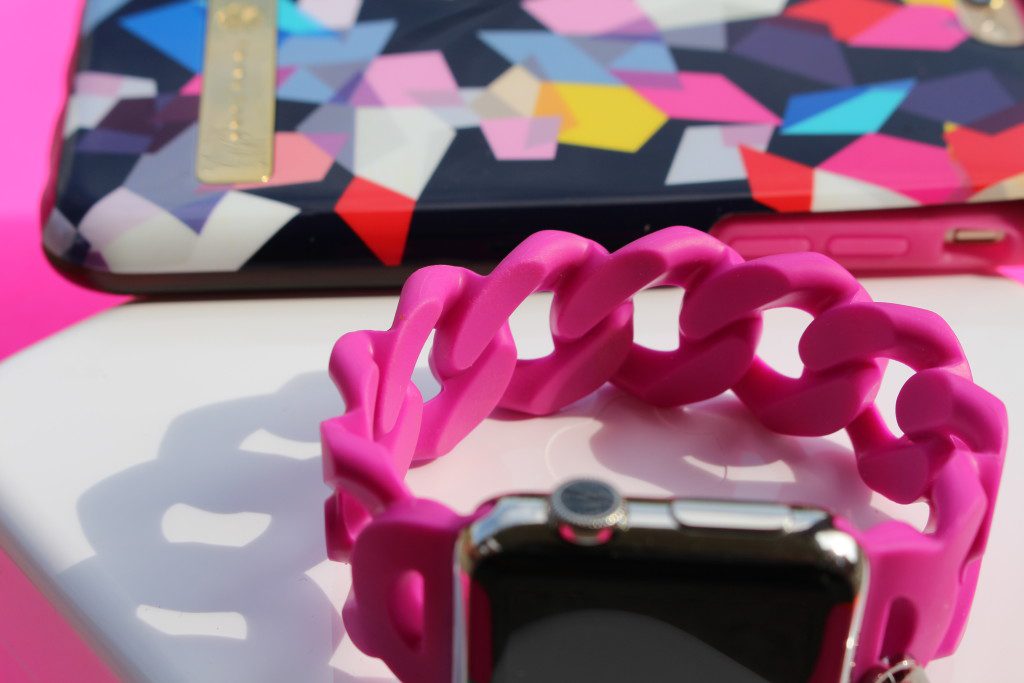 The flexible elastomer band for 38mm Apple Watch fits wrist sizes up to 7.75 inches, however small wristed gals beware, one size doesn't fit all.  The band was a little too loose for my particular taste, as it commonly twisted and twirled around my tiny wrist.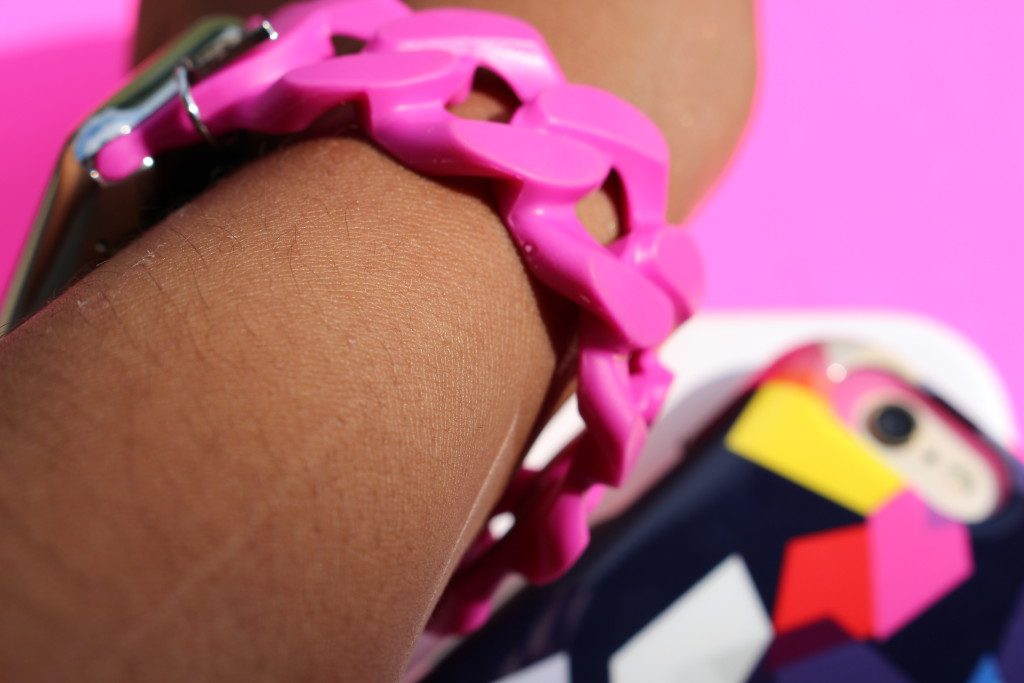 As cute as it looks, I also wonder if my watch was actually able to measure some of the health measurements like heart rate and exercise — since the watch never actually stayed in place flat against my arm, there's  possibility that there's a lapse in data recorded from the Apple Watch sensor on the back of the watch.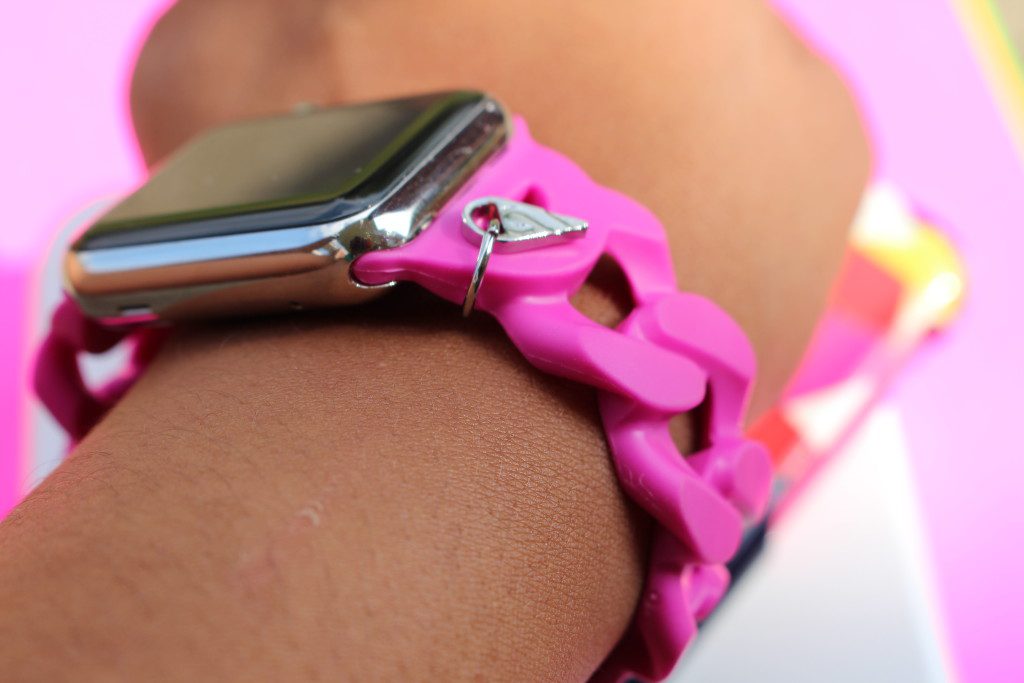 Overall it's definitely a cute accessory to add to your Apple watch band collection.  Since the Apple Watch is fairly new, I'm sure there will be more than plenty of enough options coming out of the Case-Mate collection.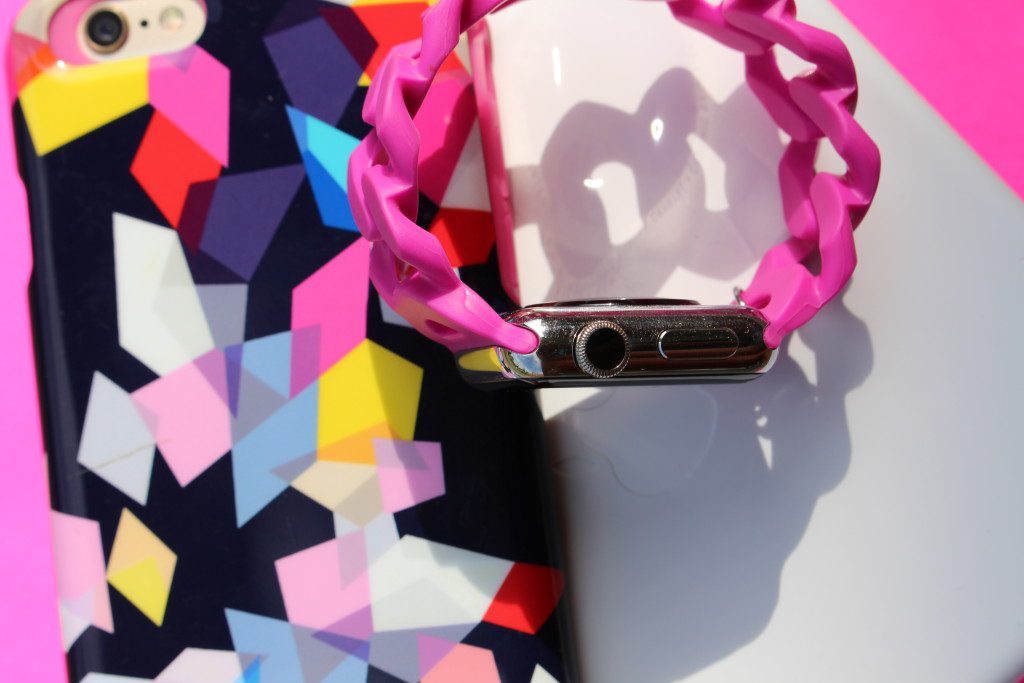 For now, you can get your hands on your own Turnlock band or the Rebecca Minkoff band collection or check out my personal favorite – the Milanese Loop band. Add a few of your favorite bracelets and bangles to create a stylish arm party of your own.

I love styling my Apple Watch accessory with bright bands and plenty of bling, and if you're anything like me, then the Turnlock band from Case-Mate is definitely a stylish accessory that you'd want to add to your accessory closet too.
Are there any new Apple Watch accessories that you're a fan of? Share your tech style tips in the comments section below.
Comments