Instead of breaking all of today's Apple news into seperate posts, we've decided to bring you all of the glorious Apple-related news, launches and updates into one easy to read AppleGeddon article.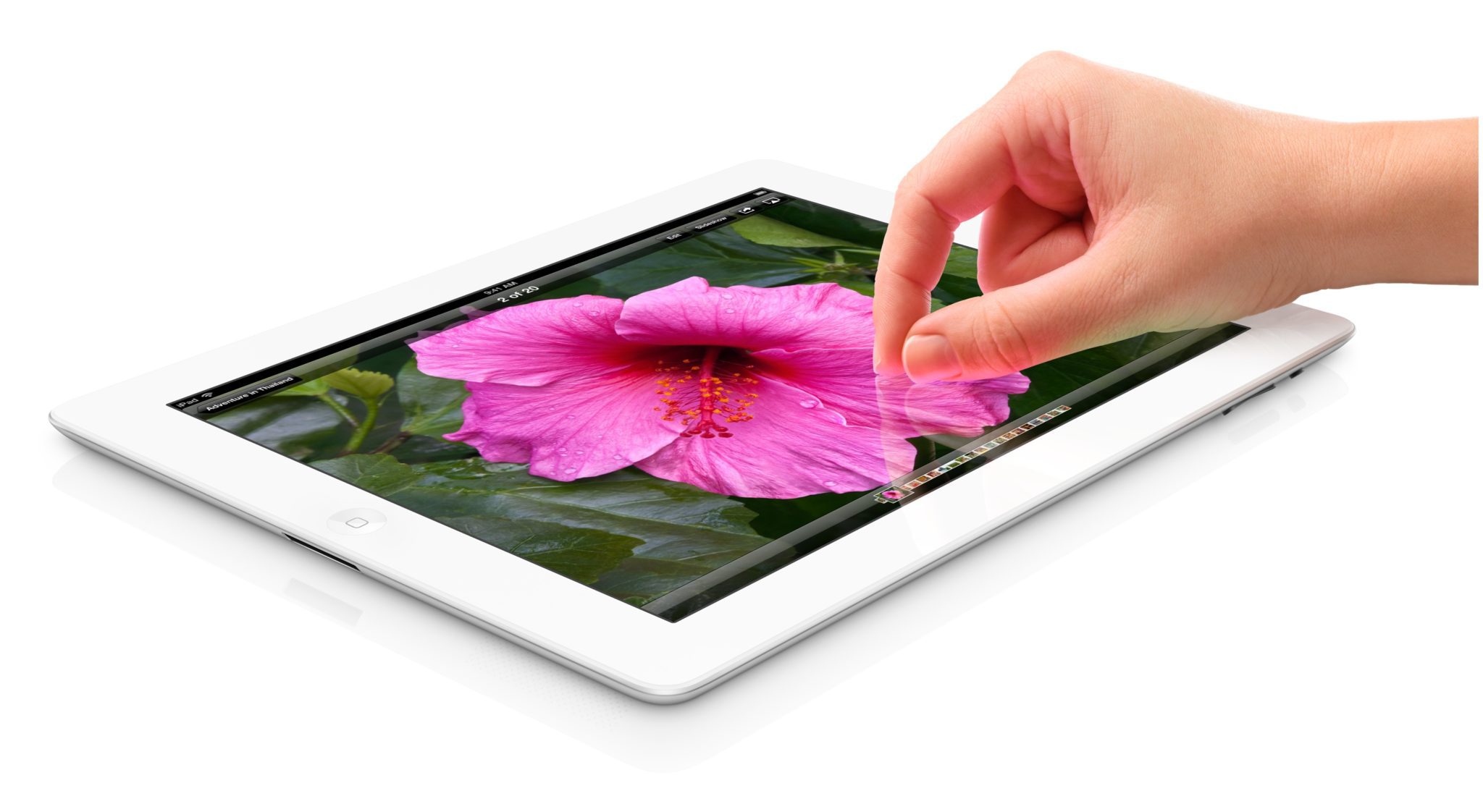 The New iPad was announced earlier today, and as we told you via our LIVE BLOG it has more than a few good features that makes it worthwhile to be considered "NEW & IMPROVED"…
As was rumored this thing is packing a Retina display, potentially making this the most pixel-packed slate on the market. The 9.7-inch screen plays host to 3.1 million pixels in a 2048 x 1536 arrangement — that's 264ppi. It's not just a higher resolution though, the screen also boasts improved color saturation. There's also a new iSight camera on board that's quite similar to the version inside the iPhone 4S. It's five-megapixels, AND has a backside illuminated sensor with a five element lens. It's also capable of capturing 1080p video. The new keyboard is sporting a brand new dictation key that lets you speak instead of type — yup just like on Android. The new software inside will also let you use the slate as a portable WiFi hotspot too!  And LTE has officially arrived!  With an LTE antenna on board, (shout out to AT&T & Verizon) and although a tad bit pudgier, (increased weight of 1.4lbs & 9.4mm thickness) Apple is still claiming to get 10 hours of battery life.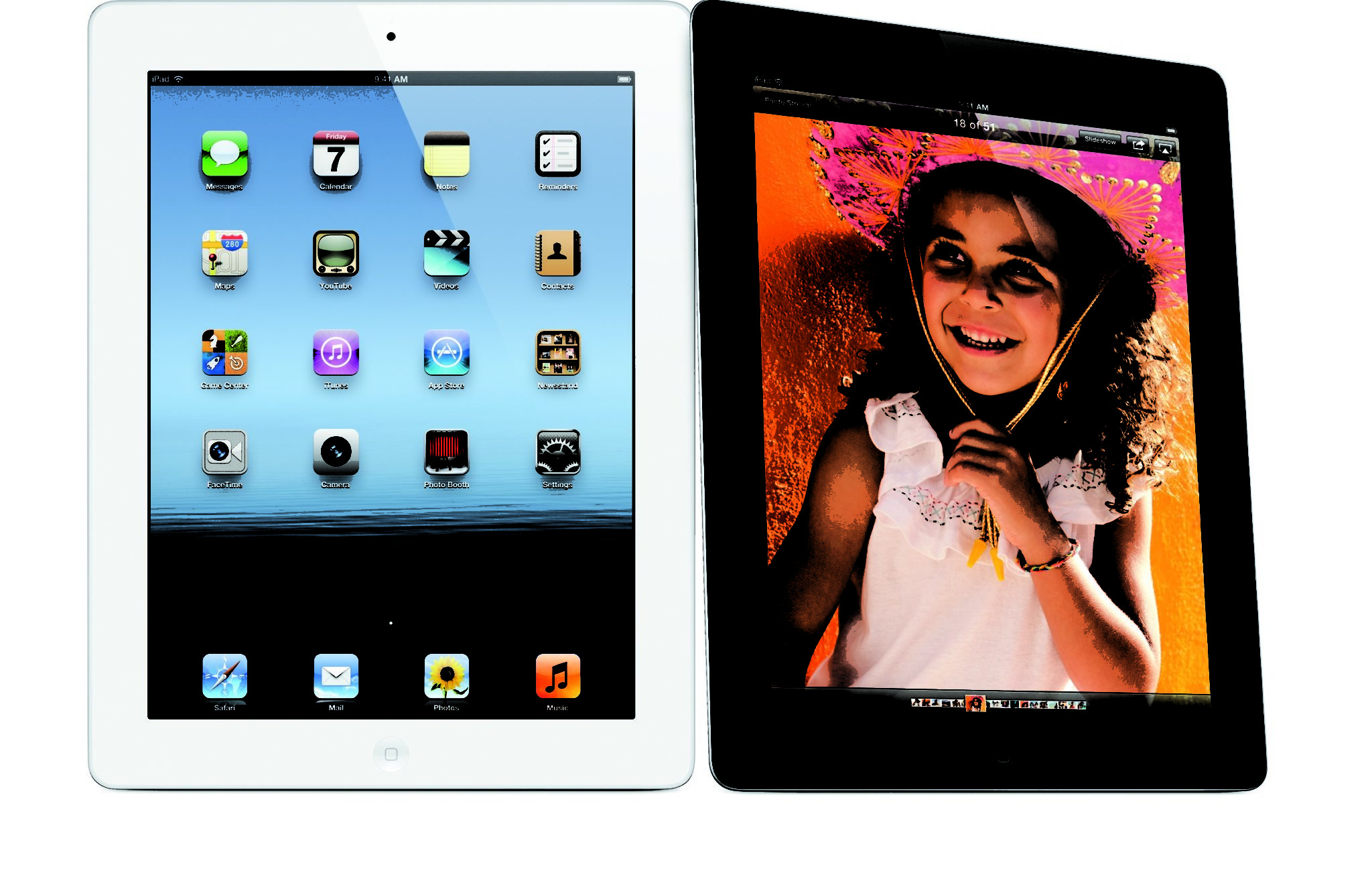 The new iPad will be available March 16th, starting at $499 for the 16GB WiFi model and scaling up to $829 for the 64GB version with 4G.Pre-orders start today in the US, Canada, UK, France, Germany, Switzerland, Japan, Hong Kong, Singapore and Australia, with the rest of the globe to follow on March 23rd. Official Press Release.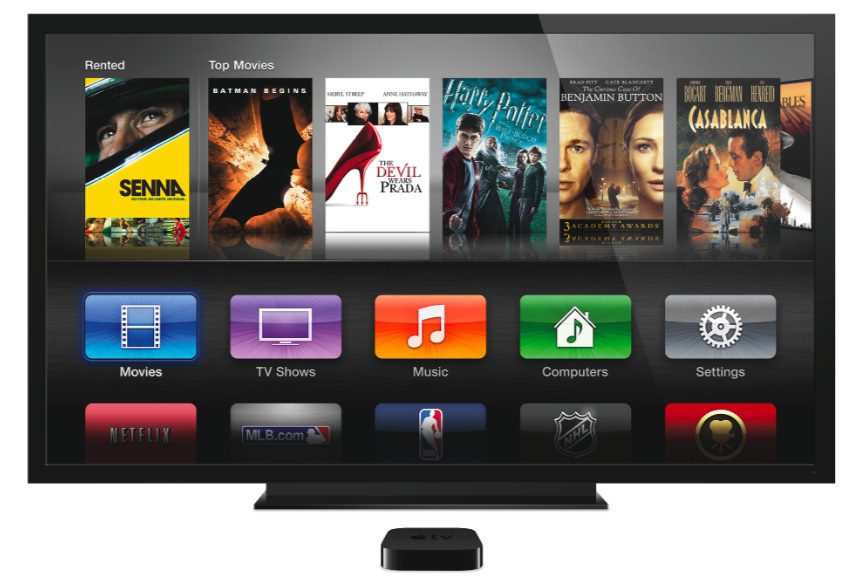 Apple TV
Also announced today is the new Apple TV® featuring 1080p programming including iTunes movies and TV shows, Netflix, Vimeo, photos and more in HD. With iTunes in the Cloud, customers can purchase and play their favorite movies and TV shows from the iTunes Store and watch them instantly on their HD TV. The new Apple TV features a simpler, refined user interface making it easier than ever to access your purchased movies, TV shows and music with iTunes Match right from iCloud. With AirPlay, users can stream or mirror their favorite content from their iPad or iPhone 4S to Apple TV. Apple TV will be available on Friday, March 16 for a suggested retail price of $99 (US) through the Apple online store, Apple's retail stores and Apple Authorized Resellers. Apple TV requires iTunes 10.5 or later.  Official Press Release.
So what do you think?  Any plans on upgrading to the "NEW" iPad or Apple TV- Let us know below!