This heat wave isn't the cause of global warming, overuse of air-conditioning or any of those scientific explanations… the entire cause of this summer heat epidemic is the evil plot of Mercedes Benz Fashion Week – Miami!  (Not really, but with the desire to wear less and less each day, I have seriously considered wearing a bikini as an everyday uniform to battle this heat for the rest of the summer!
Straight off the runway into my psyche is Sonia Vera's 2012 Swim line (featuring some of the flattest stomaches & simplistic lines this season.)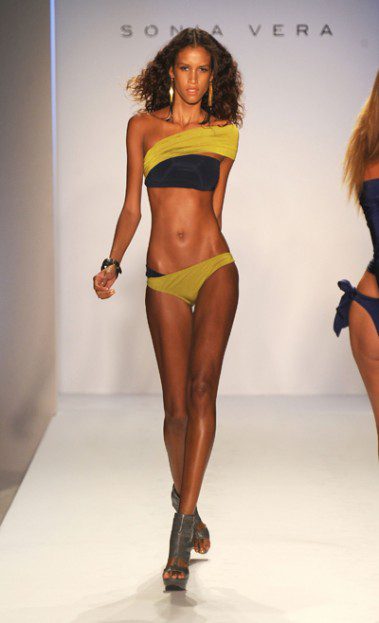 The olive & black undertones are a great alternative to the (obvious) bright, punchy colors associated with summer.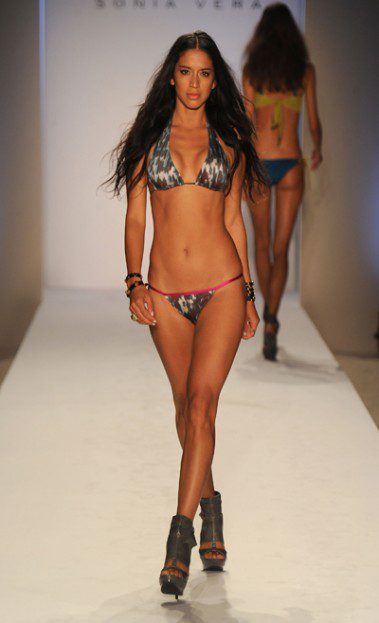 Textured, animal prints & tribal pieces stand out anywhere (oceanside & poolside included.)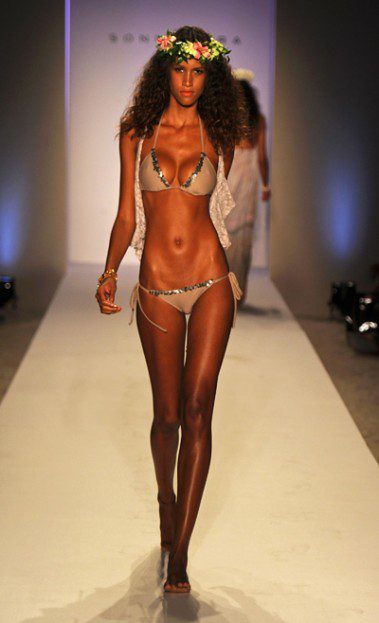 There's nothing wrong with a little glamour while cooling off.
Many of the swimwear looks throughout fashion week had a variety of shapes, textures, accessories and more.  The heat is rising and there's no reason to wait for next season's looks.  You can check out Sonia Vera online at www.soniaveraswimwear.com and see what (swim) suits your fancy…good luck *sips Slim Fast slowly*