If you're a mobile connoisseur like me, chances are you remember all too well how stylishly haute the Motorola Razr was in the early 2000s. The sleek design & colorful options even inspired one of the first designer mobile collaborations a la the limited edition Dolce & Gabbanna Motorola Razr.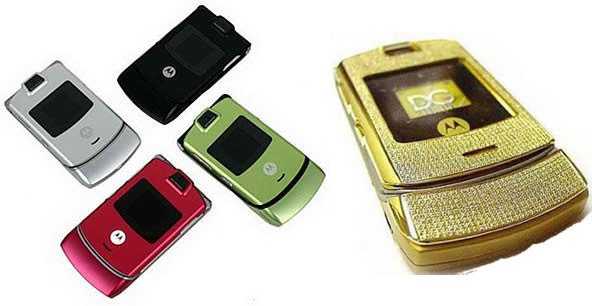 In order to resurrect the Motorola name & make it once again synonymous with cutting-edge tech, the company has returned to the brand that launched fashionable tech the MOTOROLA DROID RAZR. But is the newest addition to the Motorola Razr family worthy to make a fashion statement like its predecessor?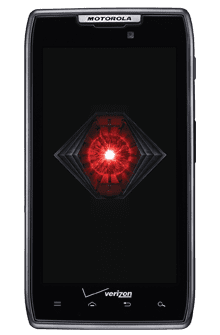 The extremely thin redesign is only scratching the surface of how redesigned this new RAZR really is. The shell of the phone is super thin, yet an extremely strong mix of aluminum, Kevlar and Gorilla Glass.
UNBOXING
Like most smartphones, the Motorola Razr comes standard with contents that you would expect (charger, USB cable, quick start guide, etc.). Although there are additional interesting accessories, like the Lapdock 500 that turns the RAZR into a 14? Android netbook, but they're sold separately.
SPECS
Unlike it's predacessor, the Droid Razr front is super tough with it's Gorilla Glass coated screen. It's a SuperAMOLED screen too, 4.3? big and with qHD (540×960 pixels) resolution. The RAZR weighs about 127g and is somewhat tall & wide (130.7 x 68.9 x 7.1 mm) – not for those with little hands. (But if you know how to keep a good grip on your phone, you should be just fine.)
BATTERY LIFE
The battery life is pretty consistent with most smartphones as well. Motorola promises that the non-removable 1,780mAh battery will deliver up to 8.5 days of standby time and 12.5 hours of talk, I'm not so sure about 12.5 straight hours of talk though (who could consistantly use their phone to test that out?) Just make sure you charge the phone nightly, (and keep the power chord on you during the day) if not – you may be outta luck. (Remember, non-removable battery means just that…keep that power chord handy.)
CAMERA
An 8 megapixel camera capable of capturing 1080p video with a single LED flash even has an image stabilization feature which is perfect for those of you with less than stable hands…
CONS
The handset is a little too wide for for my petite hands…
Questionable battery life (Motorola says it'll last through 12.5 hours of talk)???
PROS
Dual flash on the 5MP camera
The LTE radio, 1.2GHz dual-core processor & 1GB of RAM make sure this sleek & powerful
InPocket detection function locks your phone once its in pocket (or purse.) meaning…no more butt-dialing.
PURCHASING
Over all this is a cool phone for the price and definitely worth purchasing as a holiday gift.
It's thinner than almost any phone on the market and makes no sacrifices to attain its slim physique. Without a contract, it'll cost you $649.99 without a contract or $299.99 two years in with Verizon. Few phones out there can even be put in the same category when it comes to build quality. With its razor-thin design, jam-packed features, and blazing speed, the Motorola Droid Razr is easily one of the year's best & sharpest Android smartphones available today, not the sexiest or most fashionable but undoubtedly performance-wise, the best.