This line was BANANAS…B-A-N-A-N-A-S!  The Mercedes Benz Fashion Week ended on a high note with several highly colorful lines including Gwen Stefani's own L.A.M.B (also known as Love Angel Music Baby!)  The music was pumping including an infusion of sounds that took you from the island of Jamaica to the borough of the Bronx.
Check out my favorite looks below: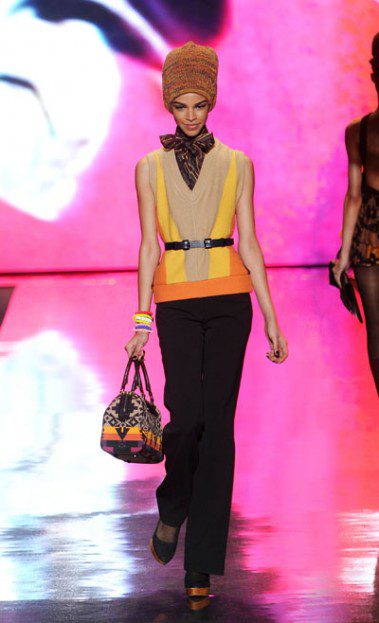 1.  One of the earlier looks, this ensemble gives me an island-infused meets office sophisticate feel.  During my live commentary, I tweeted the following: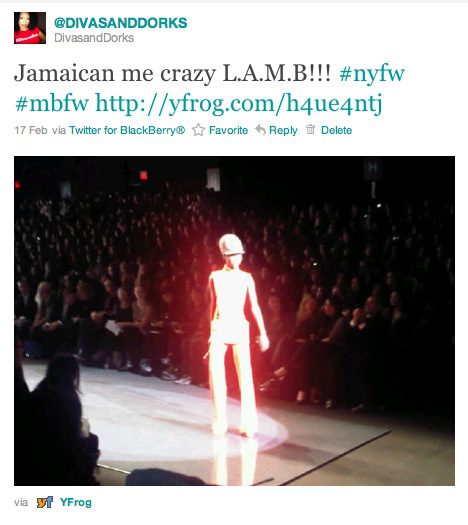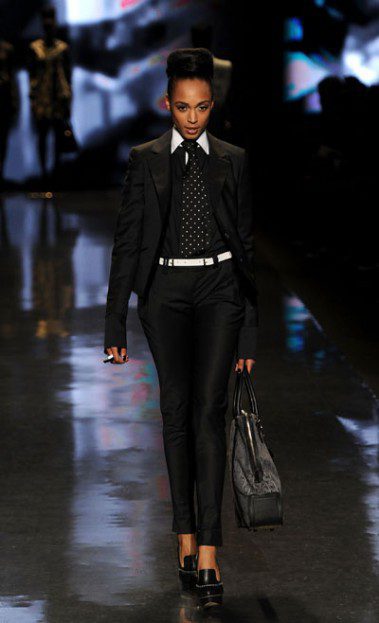 2.  This look took em to London…actually this look really reminded me of Janelle Monae.  Pompadours and Women's ties are back in style baby!!!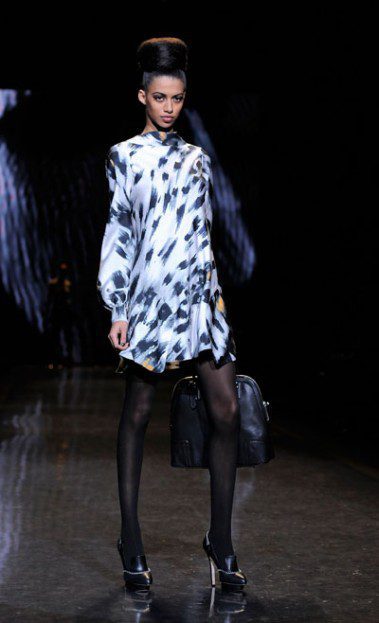 3.  This chiffon-inspired piece looked great on the runway, paired with black tights and pumps – this is definitely something that I'd rock out on a dinner date and beyond…Someone else thought it was so beautiful that she wore a version of this piece as well…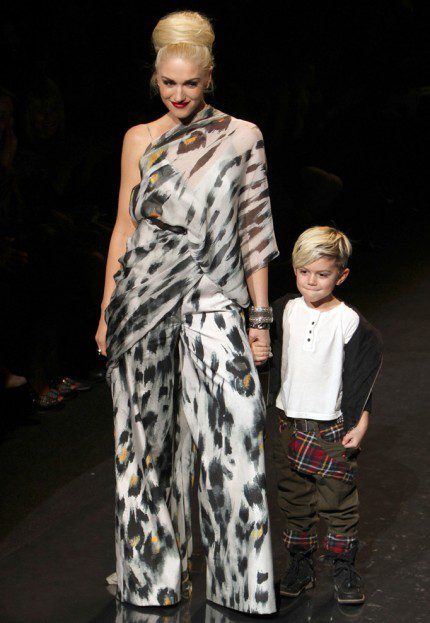 Gwen Stefani struts down the runway in this finale pants suit with her son Kingston by her side.
All in all this show was very colorful and had several different segments within the entire collection.  (Don't you hate it when designers showcase a collection and the entire line has the same elements in it?)  I'm so glad that once again L.A.M.B delivered with an eclectic line that showcases the virility and vitality of expression in fall/winter clothing.