Number #1 Rule of Summer:  A-B-C.  (Always Be Charging.)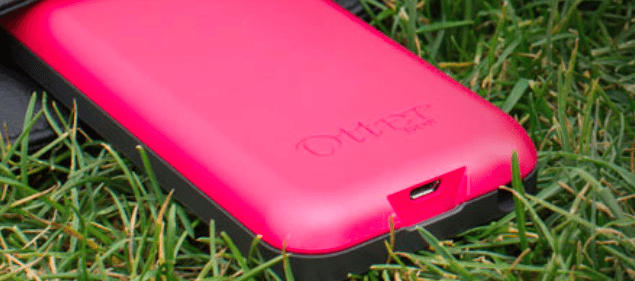 In the likely event that you find yourself low on juice and tethered to a power supply, Otterbox latest release is for you!   Otterbox has just launched the latest in their suite of stylish,  yet functional smartphone accessories.  The Otterbox Resurgence collection offers high-speed charging technology in a sleek yet sturdy case design.
At 2000 milliamp hours (mAh), the power case more than doubles that of the iPhone 5/5s and a front-facing LED light communicates battery charge level in 25 percent increments. The iPhone 5s battery case utilizes auto-stop technology, which conveniently shuts off the case when the phone has reached a full charge, saving extra battery power for later and eliminating the need to closely watch the device's battery level when charging.
Must Read:  Balancing Protection And Style With Otterbox Symmetry Cases [Review]
The two-piece snap design simplifies case assembly and removal. Resurgence is made up of a specially formulated polycarbonate to improve impact resistance and absorb energy from drops and bumps. A premium metallic finish with soft touch coating gives the power case a polished look in black, glacier, teal shimmer or satin rose.
The Resurgence battery case supports both wired and wireless syncing without removing the case and includes a headphone jack extender which doubles as a headphone cord keeper.
Resurgence is now available on otterbox.com and select retail locations for $99.95. For more information, visit otterbox.com.
Complete review coming soon, until then, check out out other stylish Otterbox options here:  Stylish Smartphone Options With OtterBox Commuter Cases.
Comments