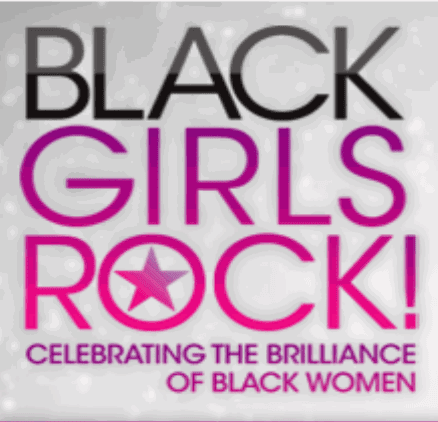 The award show, Black Girls Rock taped last night in the historic Paradise Theater in Bronx, NY. The Divas and Dorks team had an opportunity to cover the event and experience the STAR power and GIRL power of the night—and it was definitely an amazing time!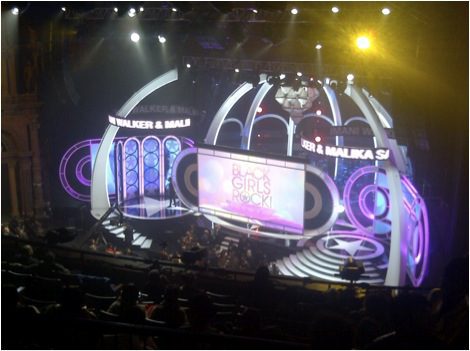 There were dozens of powerful women that graced the stage of Black Girl's Rock last night, and in my opinion one of the most amazing moments was hearing Angela Davis speak. Infamously known for her involvement in the Communist Party, civil rights movement, Black Panther Party and listed on the FBI's Most Wanted list, she eloquently inspired the crowd with her acceptance speech.  The crowd greeted Ms. Davis with clinched fists raised in the air and a round of applause. The revolutionary spoke of being insecure when she saw a young girl wearing a t-shirt of her image—but then later felt empowered by this new generation that looked up to her heroism.
Another acceptance speech to be noted was that of Tatyana Ali. The former, Fresh Prince of Bel-Air star wrote a letter to "herself" as a young girl. The letter discussed lessons such as, working hard, taking time to love, listening to her parents and pursuing her education. Annnnnd did any of you divasanddorkers know that Ms. Ali graduated from Harvard University??? Yeah, I didn't either, but she definitely did, haha!—no joke though.
Now was this before or after her web-series Buppies? *yikes*.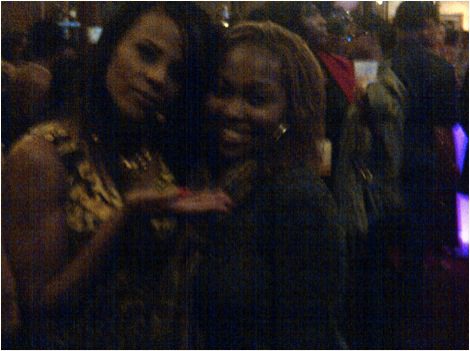 Laurie-Ann was there of course and was a sweetheart in person as much as she was on the show, "Born to Dance". Gots to love her and all her boom-kack'dness.
Biggest uh-oh of the night was newbie, Elle Varner who lost her footing and fell flat on her behind while performing. The poor child was winded throughout her whole performance and to make matters worse, she fell. The crowd was sympathetic and she received a round of applause, but it was awkward as all get out to watch—especially since she had to perform twice due to the snafu #deepbreath #isitoveryet.
Other yikes of the night included hearing Estelle hit the last note of her performance and enduring the awkwardness of Alek Wek read the teleprompter while delivering an award.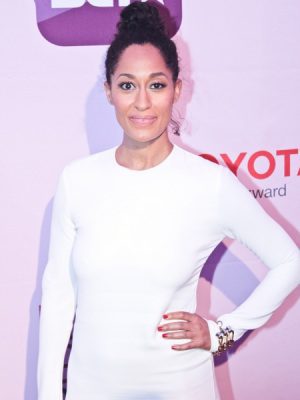 Faves of the night included performances from Erykah, Jill Scott, Mary J, Melanie Fiona, Mary Mary and then watching Regina King and Tracee Ellis Ross' bloopers and commentary between takes.
Last but not least, a young lady named Dyci Manns was honored last night for her work in creating a program that develops leaders who create solutions to end poverty and help impoverished communities.  Dyci won a MAD Girl Award and will be honored on Black Girls Rock as well. Check out her website, www.model26.org and go Dyci! Tune in on Nov 6th on BET to watch all of the amazingness of Black Girls Rock — and tell us why you rock!