Well folks, we're down to the final debate of this presidential election season!  The score is tied 1-1 (depending on who you ask) and the swing states are listening in to what both President Obama and Governor Romney has to say.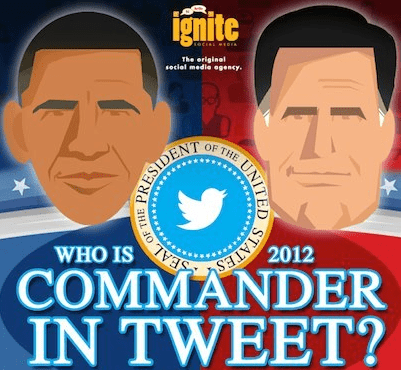 The last debate caused quite a stir on the social (media) scale.  From Romney's "Binders full of women" to Obama's Mortal Kombat ending (finish him) blow reminding Americans of Romney's "47% of American's feel entitled to a government handout" statement.    Check out the infographics below detailing presidential searches and more details below…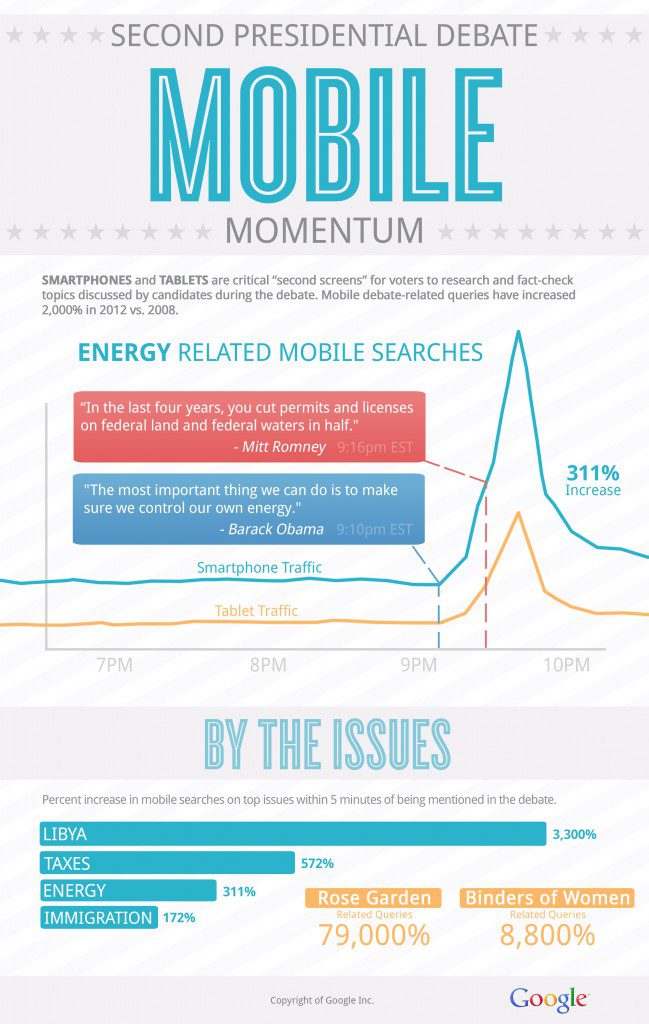 The third and final Presidential Debate between President Barack Obama and Governor Mitt Romney will take place Monday night from Lynn University in Boca Raton, Florida. The topic will be foreign policy and the discussion will be moderated by Bob Schieffer, host of Face The Nation on CBS. As with earlier debates, this will be 90 minutes long and we will carry the live stream on this page.
Live Stream: Available around 8pm et / 5pm pt
Air Time: Monday, October 22, 2012 @ 9pm et / 8pm ct / 7pm mt / 6pm pt
Channels: ABC, NBC, FOX, CBS, CNN, Fox News, MSNBC and more including CNN Espanol and others
Moderator: Bob Schieffer (Host of Face the Nation on CBS)
The debate will focus on foreign policy and be divided into six time segments of approximately 15 minutes each on topics to be selected by the moderator. Subject to possible changes because of news developments, here are the topics for the October 22 debate, not necessarily to be brought up in this order:
-America's role in the world
-Our longest war – Afghanistan and Pakistan
-Red Lines – Israel and Iran
-The Changing Middle East and the New Face of Terrorism – I
-The Changing Middle East and the New Face of Terrorism – II
-The Rise of China and Tomorrow's World
What are you looking forward to seeing / tweeting tonight?  Do you expect anymore "zingers" from either opponent?  Can you predict the next parody account to develop out of this final debate?