If you know me, then you know I'm about as quirky as they come!  Thankfully the great people at Quirky has tons of products for the quirkiest friends and family on your holiday gift list.  Quirky's products are created and brought to life by real consumers like you and me, trying to solve real life problems.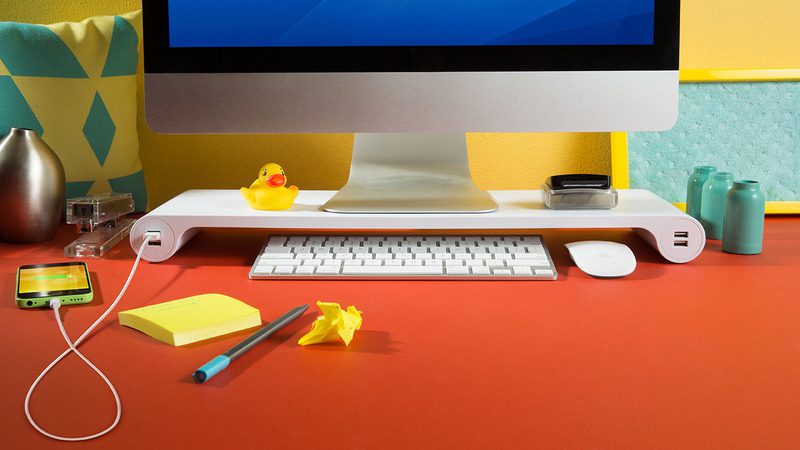 You may have seen me talk about my office space and how the space bar has been a great addition adding space and additional power/usb support.  The Space Bar from Quirky, is a sleek desk accessory that minimizes clutter while providing additional USB ports for your computer. After a long day of work, slide your keyboard into the space below the shelf and store your office miscellany—keys, digital camera, etc.—up top. ($99.99)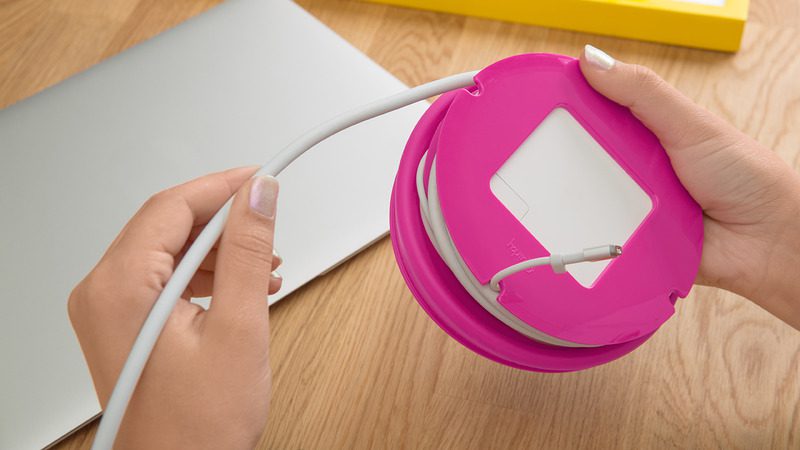 PowerCurl is a cord wrap for the whole family of MacBook® power adapters (Air®, Pro®, Retina®, et. al.). It makes it easy to unplug and pack up quickly, without having to untangle a mess the next time you set up shop. Its sleek, new look even features a silicone cover that keeps unsightly cords concealed. ($5.00)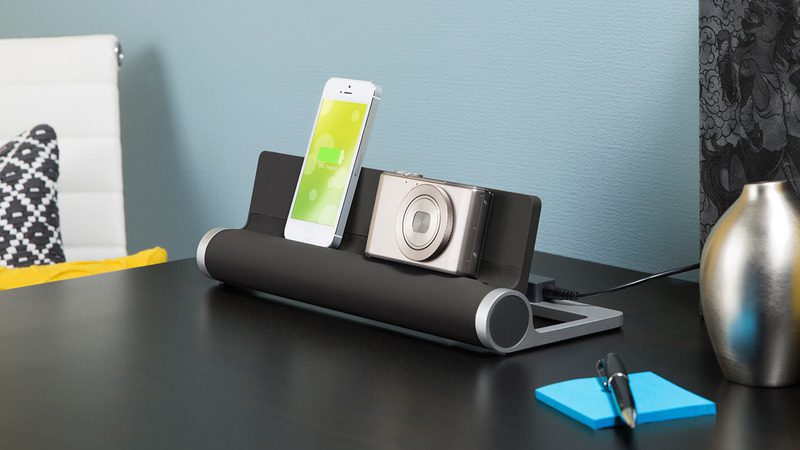 Converge is a powerfully useful docking station that shows off your electronics while they charge. Excess cables slip in easily, stay in place, and remain out of sight. Plus, all of your gadgets face you, so you can…  ($69.99)

You know what makes sense? This. Reclaim your outlets with Pivot Power, a flexible surge-protecting power strip that bends to fit every sized plug or adapter without wasting a single outlet. That means no more plug traffic jams or blocked outlets—even those big ol' power bricks are welcome. ($29.99)
In addition to making great gifts for others, these gifts would make great additions to your home or office as well!  Are you looking for more gift ideas this season?  Check back daily as we'll be sprinkling in some unbelievable holiday prizes for you to keep (or giveaway) this season (Hint:  Remember Diva Days Of Christmas prizes of yesteryear?  We're upping the ante and will be bringing you bigger and better prizes unlike anything we've ever done before!  You won't want to miss out!)  All December long, make sure you check back daily for your chance to win!
Who's been naughty or nice on your Christmas list?  Need help finding the perfect gift this season?  Tweet us "Hey @DivasandDorks I need your help finding the perfect gift! #BigGiftGuide"  for personalized help finding the right gift this year! 
Comments