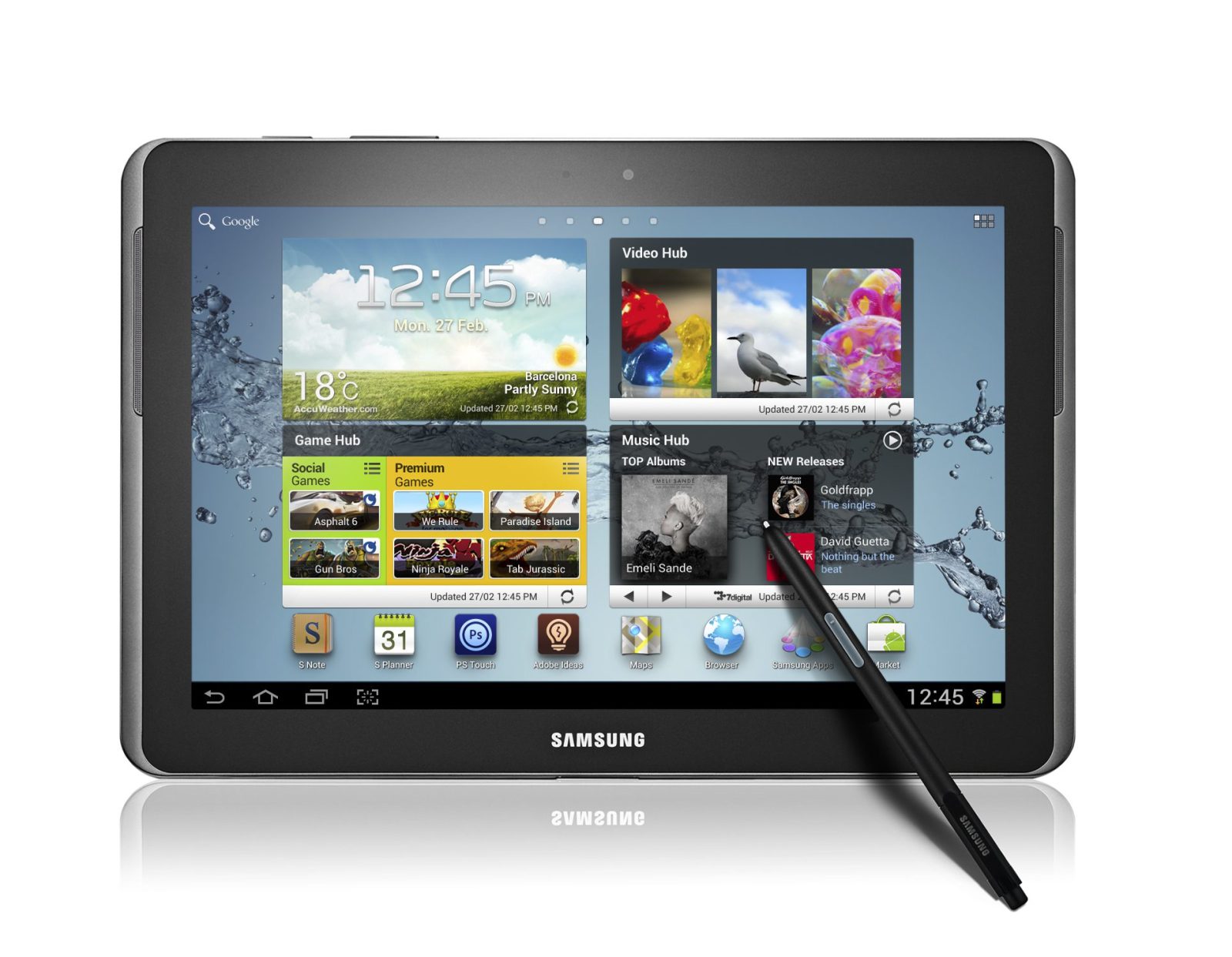 Personalization. Productivity.  Performance.  Creativity
The Galaxy Tab 10.1 is finally ready to take the stage here in the United States!  Today's launch event for the Samsung Galaxy Note 10.1 was a welcomed declaration of pomp & circumstance for the latest tech entry into the market. Samsung's Galaxy Note phablet such a huge hit in the tech community and beyond after it launched last year, and Samsung is clearly hoping that the Note formula will propel this new tablet into the big leagues.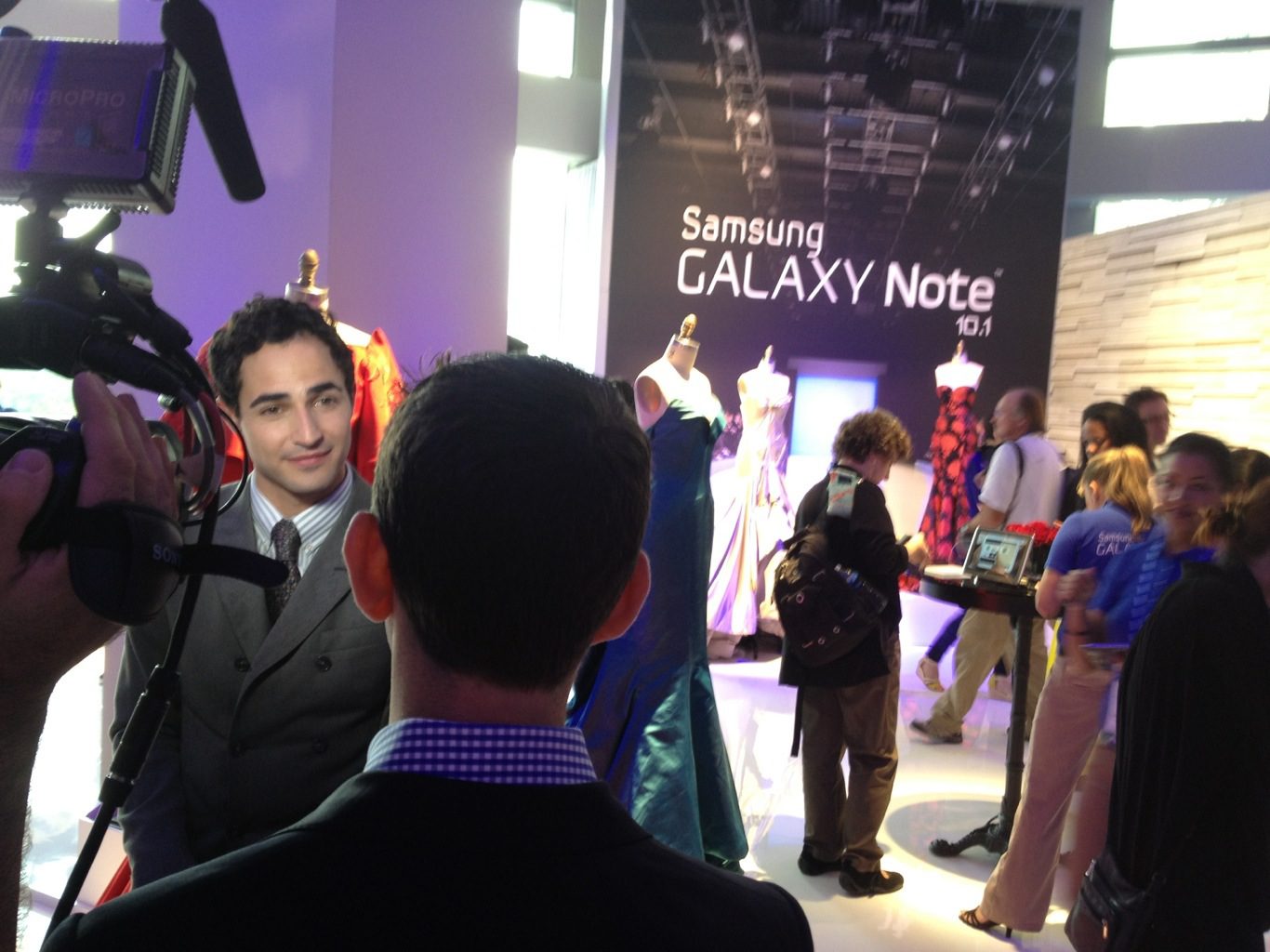 Even designers got into the tech mix as Zac Posen shared his experience with the tablet & how he plans to continue using the Galaxy Note 10.1 as a creative tool in design.  As reported last week, the new Samsung Galaxy Note 10.1 will offer features beyond what normal tablet users are used to today.  From multi-tasking on touch screens to eLearning on another level, I got the chance to experience the Galaxy Note 10.1 live and in person today during the launch event and boy was it amazing!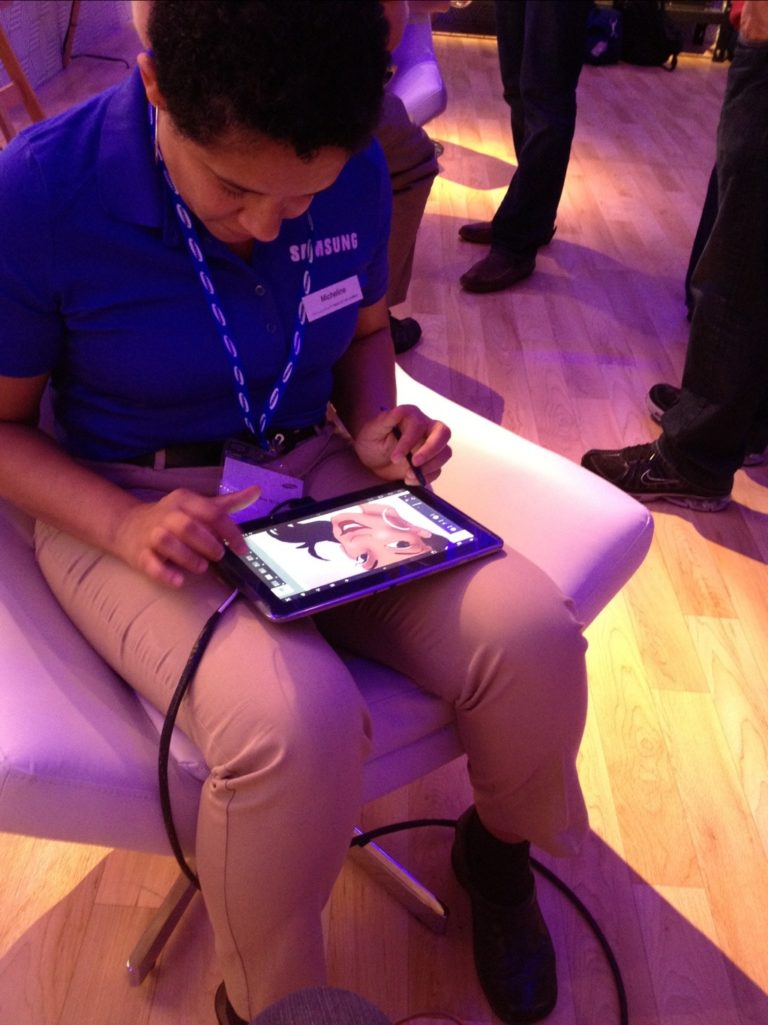 From the user interface to changing my face into a caricature cartoon, the event had tons of Samsung experts on hand to highlight the device as well as a classroom setting and arcade for Galaxy Note fun!
With the Samsung Galaxy Note 10.1 You can edit photos, create detailed illustrations & increase your productivity like never before.  With the multiscreen function, watch videos or read articles on one screen while taking notes on the other – all on the Android 4.0 Ice Cream Sandwich for maximum performance.
Check out a brief review of the Samsung's Galaxy Note 10.1 and few photos from today's Galaxy Note launch event  below…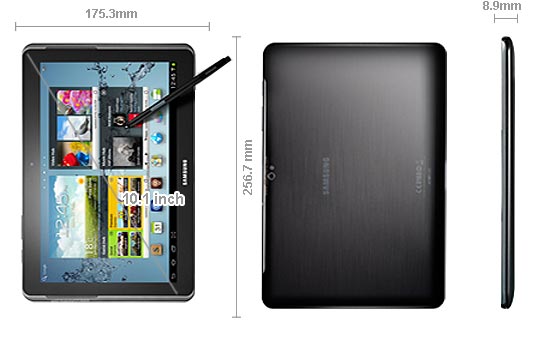 Features:
10.1-inch LCD display running at 1280 by 720
Android 4.0.4 Ice Cream Sandwich with Samsung's custom UI (Jelly Bean coming later this year)
1.4GHz quad-core Samsung Exynos processor
2GB of RAM
16 or 32GB of internal storage, accepts microSD cards as large as 64GB
5MP rear camera, 1.9MP front-facing camera
Wi-Fi only
MSRP: $499 for the 16GB model, $549 for the 32GB model, available (NOW at Best Buy Union Square in New York ) and available nationwide on August 16
Pros:
Split screen multitasking
The S pen is a cutting edge tech accessory & easy to use
Strong spec sheet means great performance
Cons:
Photo quality is still lacking
Maximizing usage of the S Pen & tablet interface will take a while if you're not already a pro
Have you tried out the new Galaxy Note 10.1 yet?  Stop by a Samsung or Best Buy store soon to try it out for yourself  & see if it lives up as the next great tablet on the market.