Remember the friendship bracelets of yesterday? You'd create them in every color, multipule colors and couldn't create enough of them to give out to all your friends. Now, there's a new digital friendship bracelet available for young girls and it's actually teaching them how to code.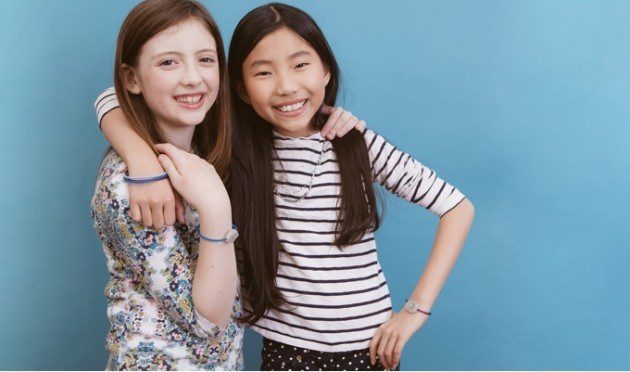 Jewelbots, created by Sara Chipps, developer and co-founder of the non-profit Girl Develop It!, Brooke Moreland, a fashion-tech entrepreneur, and Maria Saba, a postdoctoral research fellow, are programmable friendship bracelets that teach tween and teen girls the basics of coding.
"The girls we know are curious and creative, just like we were when we were young (and still are!). We wanted to create something that lets them communicate with their friends while discovering the tools of programming," Sara said about the inspiration for Jewelbots.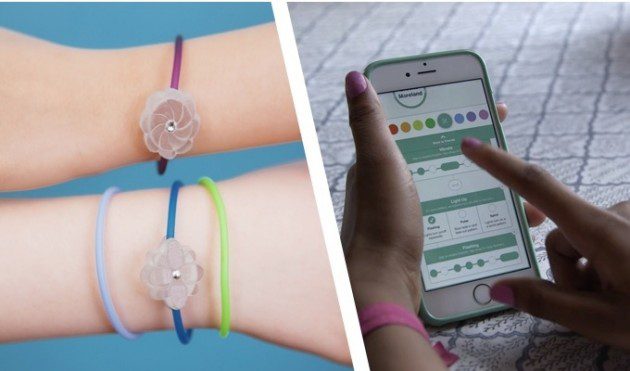 Using basic engineering logic, girls can program their Jewelbots right out of the box. The bracelets light up, vibrate or flash, letting them communicate with each other in Morse code. The bracelets are connected through Bluetooth, and can be used with or without a linked phone.

For those who want to further their programming skills, they can plug into the computer and use open-source software Arduino IDE to customize their technology-enabled jewelry with unique functions.
Using provided snippets of code, girls can program their bracelets to light up when they receive a new Instagram or Facebook notification, or let them know when a text comes in from a parent, etc.
Once users become familiar with the fundamentals, they can go on to create whatever they want. They'll also be able to share their work with other wearers on the Jewelbots online community.
Jewelbots is on to something HUGE, last week they launched a crowdfunding campaign, and they've already exceeded its goal of raising $30,000 in the first 19 hours. As of today, they've already eclipsed the $101,000 mark and still have a little over two weeks to go.
Comments