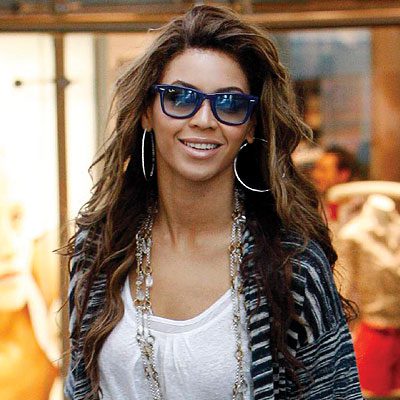 Known for her killer style, King Bey makes rocking a vintage pair of frames look like child's play. Regardless of the season retro inspired sun or prescription eyeglasses are the perfect way to add a bit of spunk to any ensemble.  Before choosing your next pair of vintage frames, check out these few helpful hints.
DO
Know the shape of your face; do you have a round, square, oval, or heart shaped face? Choose frames that complement your facial and bone structure.
 ——————————————————————————————————————————-
DON'T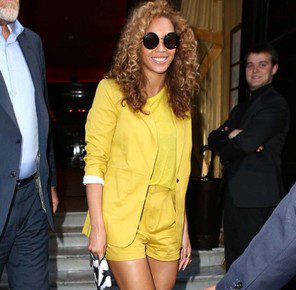 Buy frames online until you are comfortable with what works best for you. Also if this will be your first pair of retro frames, start with a more settle pair before trying wild colors and lenses.
DO
Look to old movies and photos for vintage frame inspirations. You can also explore your local thrift shops for one of a kind pieces.
——————————————————————————————————————————-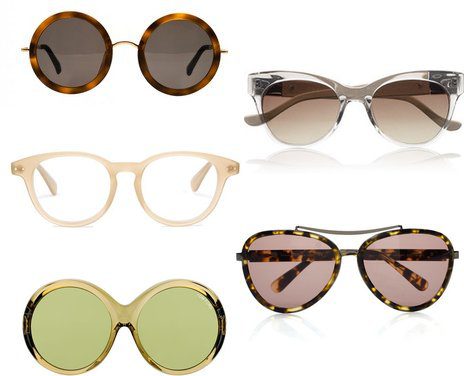 The Row Tortoise Round Sunglasses, The Row Cat eye acetate sunglasses $445, Madewell Textbook glasses $49.50, House of Harlow Lynn animal-print acetate aviator sunglasses $74, Tom Ford Transparent Ali Round Sunglasses, Green $199
——————————————————————————————————————————-
Not sure which sunglasses work best for your facial shape?  Check out a few of these tips below:
Square:  Frames to try – Oval and round frames, Glasses with temples that are center set or that connect at the top of the frame.  Frames to avoid – Geometric and square shaped frames that accentuate angles of the face.
Oval:  Frames to try – Most frame shapes work with oval faces.  Frames to avoid – Frames that are too large for your features.
Round:  Frames to try – Angular and geometric frames that sharpen facial features.  Rectangular and horizontal styles make faces appear longer and thinner.  Upswept frames that draw attention to top of face. Frames to avoid – Small frames that are out of proportion.  Short frames that accentuate face length.
Heart:  Frames to try – Bottom-heavy frames that add width to lower face.  Styles with low-set temples to draw attention downward.  Narrow, round frames that soften the forehead.  Frames to avoid – Top-heavy styles that draw attention upward.  Decorative temples that accentuate the broad upper face.
Are you looking forward to sporting your summer shades well into Fall?  Which of these Autumn shades fit your personality best?