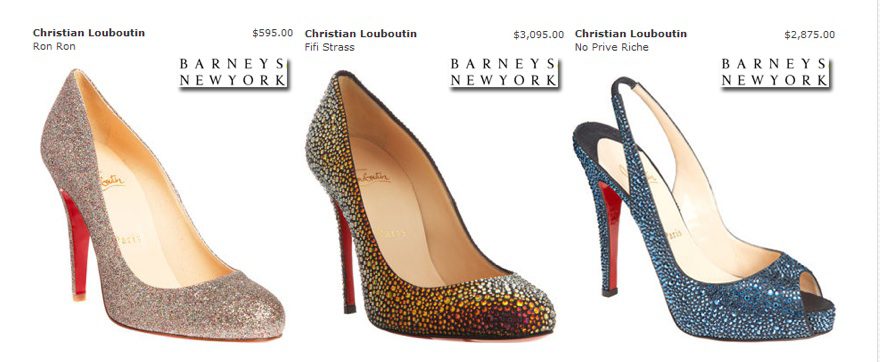 If you've checked out today's post, you've noticed that I suggested making you own holiday dress!  No, I'm not crazy and with everything – you have to have balance.  And what's more balanced than a homemade dress coupled with the most extravagant, glittery pumps known to man?
I've grabbed some examples from Barney's New York as well as MyFashionJuice.com
It's the easiest way to make your holiday outfit POP without splurging on an entire look from head to toe…although, with these shoes, you hardly need to wear anything at all!