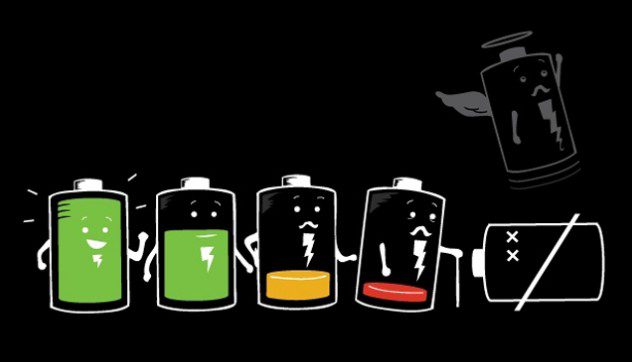 I am absolutely obsessed with my smartphone – not just from a techie's point-of-view either.  But from a safety standpoint, I hate traveling without a working phone.  Since I don't have the long-lasting battery power of the Droid Razr Maxx (Check out the full review & 17hours of straight battery life here.) – I have to figure out a few tips & tricks to preserve the battery life & overall enjoyment of my Apple iPhone 4S.  Last weekend, during a rare night out without my MyCharge Power pack my phone managed to operate on 1% of power FOR FOUR HOURS. (insert shocked face here…)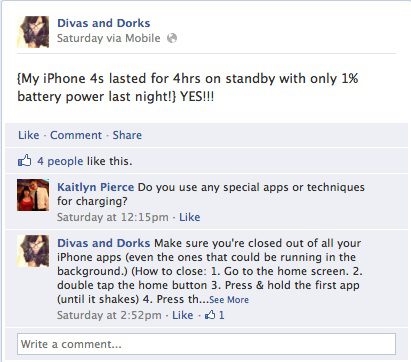 One of our great D&D readers, chimed in asking about any tips that I could share to help others with smartphone battery conservation and I thought I'd share a few tips that have helped me below…
5.  Close out your background apps…
(Personally, I swear that this is the single-handed reason why my phone survived 4hours with only 1% of battery power.)  With the invention of multitasking apps, many apps that you may have opened and not currently using could be eating away at your battery life.  If you're not using those apps, it's best to completely close them…
When the phone is on and unlocked, press the home button on the bottom of the phone twice | Once A bar with four icons appears below your screen, press down on one of the apps until the icons begin to shake | Click on the red 'minus' buttons on each of the apps to close them out. 
4.  De-activate location services for apps you don't need…
Does Facebook really need to know where you are all the time?  Cut it short & save your battery with these quick steps…
 Go to Settings icon | Touch "Location Services." | Go through your apps one by one and determine which ones have to know where you are. | (Do NOT Turn Off location services at the top of the screen.)
3.  Not All Push Notifications Are Good Notifications…
Push notifications" are notifications sent by third-party apps straight to your phone through Apple's servers; when you have lots of them enabled, they can wear down your battery. If you don't need your phone to constantly check for updates from that new social network you never use anymore, turn off their ability to send you notifications in these easy steps:
Go to the "Settings" icon | Touch the "Notifications" bar | Look at the apps that are in the Notification Center | Switch "Notification Center" from "On" to "Off" for each app you don't need notifications from.
2. Turn Off  "Setting Time Zone" location finder…
Your smartphone is smart…sometimes too smart for its' own good.  The iPhone seems to check every 24hrs if you've changed current Time Zone locations… if you're relaxing at home for weeks on end, this could be a huge power drain for your device.  Here's an easy fix to save you some battery life…
Go to "Settings" on your home screen. | Touch the "Location Services" bar. | Scroll down to the "System Services" bar at the bottom and click | Switch "Setting Time Zone" into the "Off" position. 
1.  Don't be afraid to dim the lights…
This is one of the biggest battery sucking problems that most phones have (not just iPhones). Decreasing the brightness on your iPhone (and, really, anything with a screen) can help increase the amount of time the battery stays alive. If you are an iPhone user, it's easy to adjust your screen's brightness & you can begin saving some juice in just three clicks.
Touch the "Settings" icon.  | Touch the "Brightness" bar.   | Adjust the bar towards the left until you reach the desired brightness.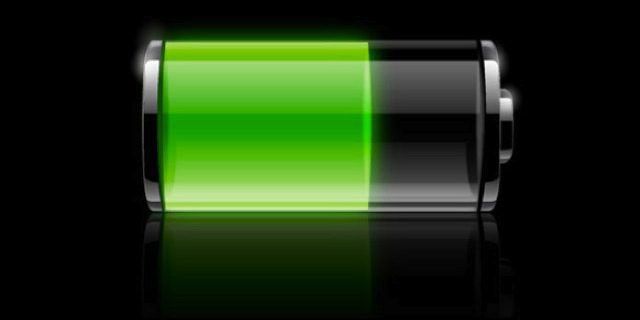 Here are just a few of my favorite tips that'll help you save the life of your battery.  Do you have any sure tips to share? Let us know below…