:: LIVE FROM CES :: (Las Vegas, NV) – Kodak has done it again with these "SO KODAK" additions (just in time for Summer!)  This week Kodak announced it's newest additions to the So Kodak family which include several cameras and camcorders.
The Easyshare mini camera is Kodak's tiniest camera to date!  It's about the size of a credit card and packs all the fun & options of a big boy camera.  It has a 3x zoom lens and my favorite feature – a built-in front mirror for those divalicious self shot pics (you know, the same way you get your view from your camera phone, you get it on this Easyshare mini….with better picture quality!)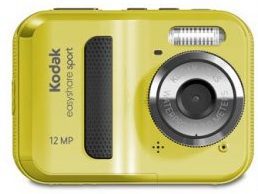 The Kodak Playfull camcorder features a sleek and ultraslim design with a 1080p capture mode and a share feature.  Just like its predecessors – just press the "share" button and you can upload your video to Twitter, Facebook or YouTube!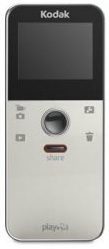 The newest Playsport video camera is waterproof!!! Yes waterproof!  Its a great camera and after recording your underwater antics you can upload your video as easy as before with the easyshare button!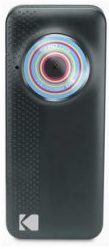 What else could you possibly want? Another So Kodak Experience?  STAY TUNED…
Remember our SO KODAK moments of 2010? (featuring Rihanna, Drake and Trey Songz)  If not, check them out HERE!