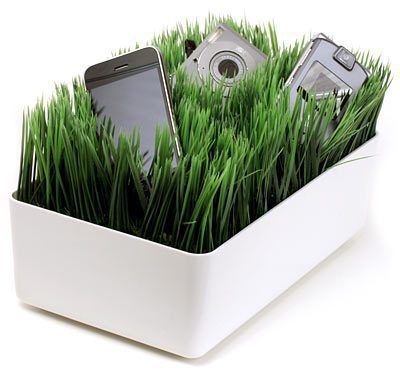 If you're a true geek (like me), every type of portable device on the planet is probably vying for the valuable electricity at your home. Unfortunately all those gadgets make a big mess with their power adapters and cables while they suck up life-giving electrical juice. If you are looking to hide the tangled cables of your devices when they are charging, then try out the Grassy Lawn Charging Station. It makes you wonder if the grass itself is the power supply.
Artificial grass lies on top that acts like a cushion for your gadgets, while cables can be safely hidden in a compartment underneath. Any small devices with a charging cable can be placed here. It's a great way to "clean" your home of unwanted cables that are lying around when guests are coming over.
Product Features
Charge your gadgets and hide the unsightly cables with grass
Artificial Grass on the top, compartment for holding your cables and power adapters underneath
You provide the cables and adapters
Works with any small device with a charging cable
11″ x 7″ x 4.35″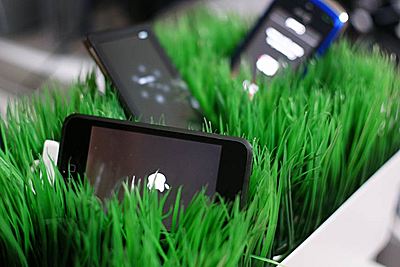 If you're looking for a charger for your "on-the-go" lifestyle check out our iGo Giveaway!