Today announced the beta launch of Snapette, an application that enables fashion-savvy women to discover and share photos of in-store products by location and social recommendations.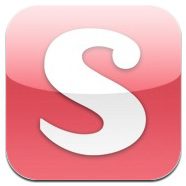 Snapette is the first mobile fashion application that lets users browse products near their current location, allowing them to easily see what shoes and bags are in nearby stores. Women can also see what's trending globally by viewing what users around the world are sharing from their favorite stores in real time.
Users launch Snapette from their mobile device, and the app connects them with products through social features and crowd-sourced photos and descriptions that other "Snapettes" have shared. Users can search by brand, store or description, or by what's rated "New", "Near" and "Hot", and share photos and comments with other users.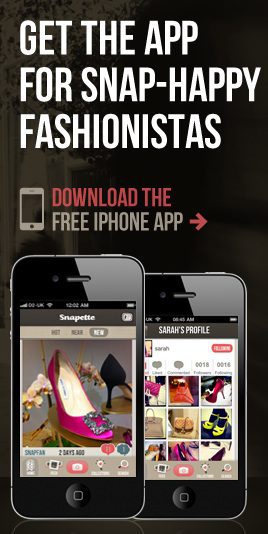 "While you're out shopping, you can snap and share photos of your great shoe and bag finds, check Snapette to discover what styles are in stores near you, and also see what's trending right now in New York, Paris, Tokyo or anywhere around the world – it's like window shopping right from your phone," says co-founder Kim. "Plus, if you find another Snapette with great style you can 'follow' her and get updated on all her latest fashion finds."
Each user has a "virtual closet" profile page that collects and showcases photos of items they've Snapped, Like and Want, and integration with Facebook and Tumblr allows for easy sharing on these social platforms as well.
In a separate section of the app entitled Featured, Snapette showcases boutiques in New York, Los Angeles, San Francisco and London. Snapette has partnered with select retailers to provide users an exclusive mobile view of the stores' current product offerings.
"We know options can be overwhelming – with so many stores, each with so many products, plus constantly changing trends and inventory," adds Paiji. "Snapette helps make sense of the endless options by helping you find what's near you and what's trending."
Snapette's all-female team is led by co-founders Kim and Paiji, who are Harvard grads separated by more than two decades. Kim also attended Parsons in New York City, and has designed for Ralph Lauren and founded an e-learning company. Paiji is a current student at Harvard Business School who previously worked at firms Goldman Sachs, McKinsey & Co and Berkshire Partners advising retail and tech companies.
——————————————————————————————————————————