This holiday season, we LOVE, LOVE, LOVE what on trend from the faux furs to leather EVERYTHING! But with spring right around the corner (well, we like to think optimistically…) there's no better gift to give than the gift of trend. Here are our top five Spring 2012 trends to look for now, so that your gift receiver has plenty of time to enjoy later.
5. Geometric shapes…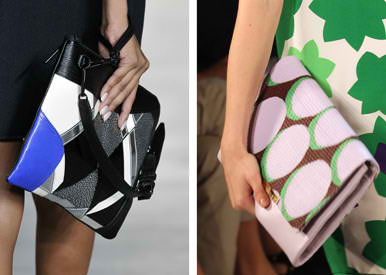 These Bold, geometric prints on oversized clutches and totes will be seen on the scene come Spring. Why not be the first in trendsetting this colorful prints and shapes next year?
4. Yellows…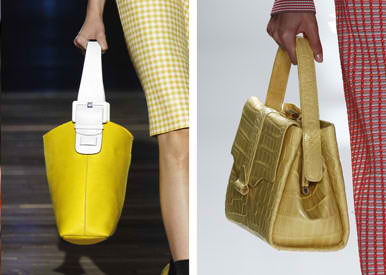 I don't know why they call it mellow yellow…These eye-popping yellow bags make a statement.
3. Mixed Textures…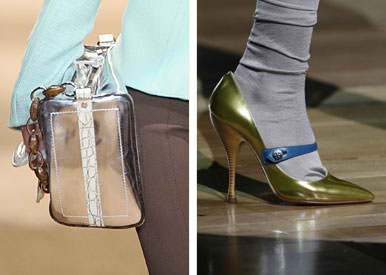 Add some metallics, mixed with wood details, stir and serve chilled.
2. The Tribe Has Spoken…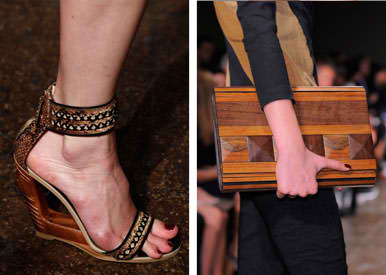 Two of our favorite designers, Donna Karan and Michael Kors focused on tribal accessories in their Spring collections and we're sure that tribal will once again become our trend of choice while navigating through this NYC concrete jungle.
1. Cat Eye Eyewear…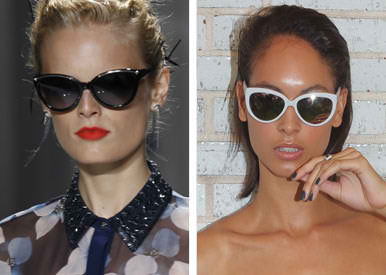 Here's a trend that I couldn't wait to start rocking with…Classic fifties cat-eye sunnies still look fresh but without the tint, I think they look haute! What do you think?