The Women in Entertainment Empowerment Network (WEEN) hosted PROJECT REALism on Wednesday, August 29, 2012 in New York City. The standing-room only event had a line wrapped around the corner as more than 147 young women participated in an interactive panel discussion with their favorite stars on the impact of reality TV on young women.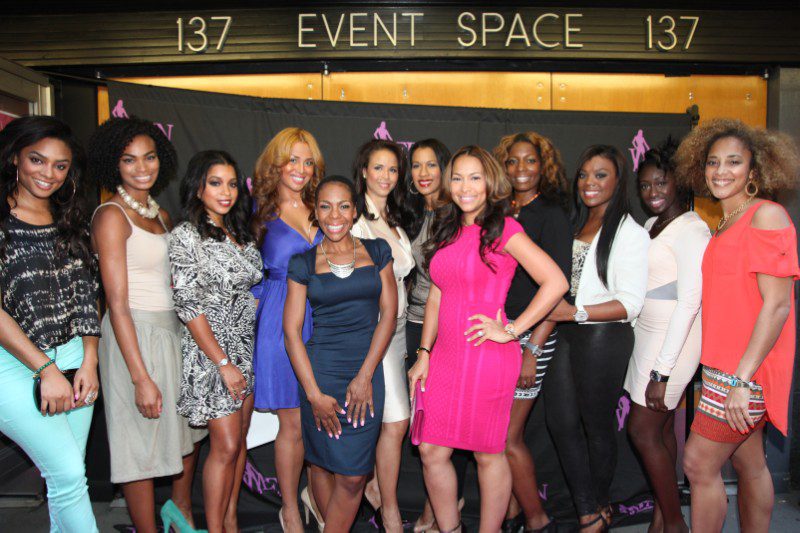 Participants included: WEEN co-founders Valeisha Butterfield – Jones, Kristi Henderson, Lauren Lake and Sabrina Thompson, also the runner-up on CBS' Survivor, celebrity host Amanda Seales, Emily B, Mashonda, Somaya Reece and Yandy Smith, all formerly of Vh1's Love and Hip Hop, Adrienne Bailon of the Style Network's Empire Girls, Andrea Kelly of Vh1's Hollywood Exes, Meeka Claxton formerly of Vh1's Basketball Wives, anti-domestic violence activist Sil Lai Abrams, psychologist/author Dr. Michelle Callahan and others.
Panelists shared insights on their reality TV experiences and reality TV in general…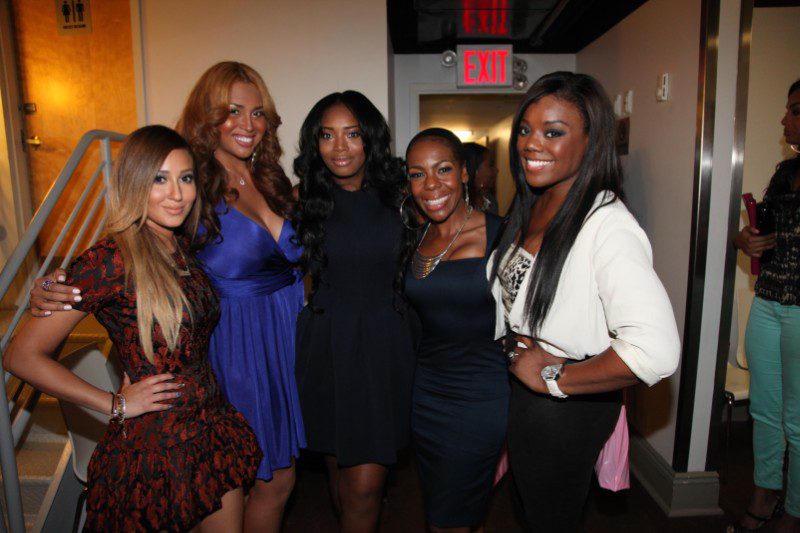 Andrea Kelly (VH1's Hollywood Exes) – "Don't be a fool and you won't get fooled"," Be a living example"
Adrienne Bailon (Style TV's Empire Girls) came from humble beginnings, grew up in the projects in the lower east side, her mother still works at a local hospital. She wanted to work with a network that displayed positive images of women. She selected the Style Network because of Kimora Lee Simmons and her show "Life in the Fab Lane" She wanted show people what she was doing to break out as a solo artist after her stints with 3LW & Cheetah girls.
Meeka Claxton (VH1's Basketball Wives), came on the show to shed a positive light on being a basketball wife, although she is married to a basketball player she created her own wealth, she wanted to show viewers that you can make your dreams come true. She stated she is a business woman, wife, mother, sister and daughter. She is a business owner who has two successful businesses. One being a real estate business where she travels with athletes to help them buy property.
;
Yandy Smith, (VH1's Love & Hip Hop) worked behind the scenes for the first season of Love& Hip-Hop but came to the forefront on the second season as an Entertainment Manager and an Entrepreneur. She said she came on the show to show young girls that you can have your own if you work for it. You can have the nice car, clothes, shoes and all the above if you work for it. She wanted to show that her success was not connected to a man.
;
Rating were identified as the primary reason for the continued imbalance on reality television with regard to how women of color are portrayed among other environmental and cultural factors. WEEN announced clear action items and next steps, including: each person in attendance to join weenonline.org, to sign-up to mentor at least one young lady, and to commit to joining WEEN's future PROJECT REALism programs to empower young girls. The mentorship programs are ongoing and an opportunity for WEEN members to get involved. In addition, WEEN announced upcoming television and online programming with more balanced content currently in development and attendees were asked to stay tuned, get involved and support.
;
For more information on WEEN and to get involved, go to www.weenonline.org
credit: Johnny Nunez