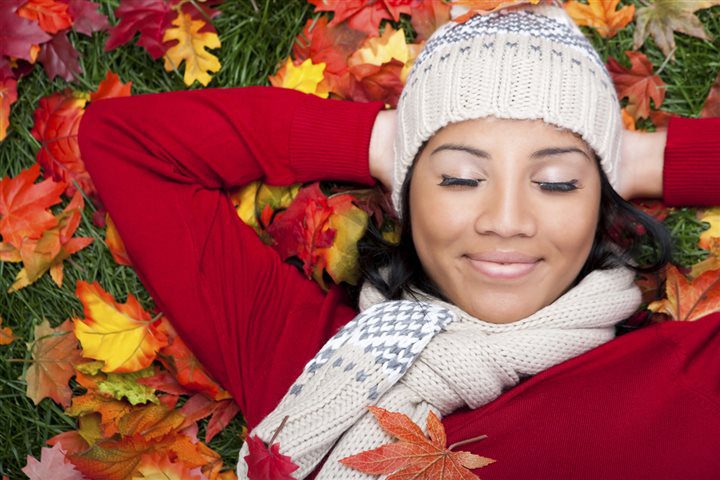 The chaos of the holiday season can leave even the most organized person feeling a little hassled. You have to balance your schedule that's filling up with holiday activities, your to-do lists of gift shopping and getting ready for guests, and your budget that's struggling with added seasonal expenses. It all makes these last few weeks of the calendar year feel a bit overwhelming.
Fortunately, technology offers a few tools that can help simplify the chaos, allowing you to stress less, and focus on enjoying the festivities even more. So this holiday season, take advantage of these tips to reduce holiday stress, and get ready to celebrate with your friends and family!
Simplify your holiday greeting
Getting all members of the family together, dressed nicely and smiling for a holiday photo, just to create that perfect card, is enough stress for one season. Not to mention addressing dozens of envelops and waiting in line at the post office. Instead, simply put together a beautiful digital letter and send it via email. Microsoft's People app makes it easy to keep your contacts up-to-date and in one location, so you won't have to search your phone and multiple email lists.
Stay in touch without the drive time
The roads will be crammed with everyone trying to get to their in-laws house, so why not eliminate the drive time and get together on Skype with your loved ones instead? Share the holiday spirit over a Skype video call. Open presents from afar, wish each other happy holidays face-to-face, or plan a future visit when traveling isn't as hectic.
Track discounts and remove clutter
One of the biggest projects of the holiday season is shopping for gifts, and it can be one of the most expensive projects as well. The good news, your email inbox will likely be flooded with discounts, online coupons and in-store specials from your favorite brands. In fact, email volume from retailers is up by 26 percent season this season, according to Experian Marketing Services' shopping analysis. These promotional emails are great, but can quickly turn to clutter if not looked after. Outlook.com has a Sweep feature that allows you to keep just the latest emails from senders, automatically sweeping older – and probably outdated – messages into your trash, or a designated folder of your choice. You'll no longer have to search through your email to find those deals when you need them.
Schedule your time appropriately
From baking cookies to company parties, your holiday schedule can fill up fast. Keep your digital calendar updated and with you at all times so you can confirm – or decline – commitments in real time. This will allow you to prevent your family from double-booking events and ensure that you won't be up at midnight baking cookies for your kids to take to school the next day. Plus, you can review your schedule to see if you might need to add a little time for yourself, so you can recharge and enjoy the events you want to attend.
With these chaos-cutting tech tools, this holiday season can be an enjoyable time for you and your family. So put your technology to good use and ring in the new year stress-free!
How do you plan on enjoying a stress-free holiday season?  What tech tools are you looking to put to good use for a relaxing and enjoyable holiday?  Share you favorite stress-free tech tips below.
Comments