Every now and then, I like to reward myself for my hard work.  Shortly after returning to my alma mater as a keynote speaker, I finally made the decision to reward myself with a new MacBook Air to take my business to the next level.  Of course, the sales rep suggested that I add a few accessories – including a USB-C multiport adapter.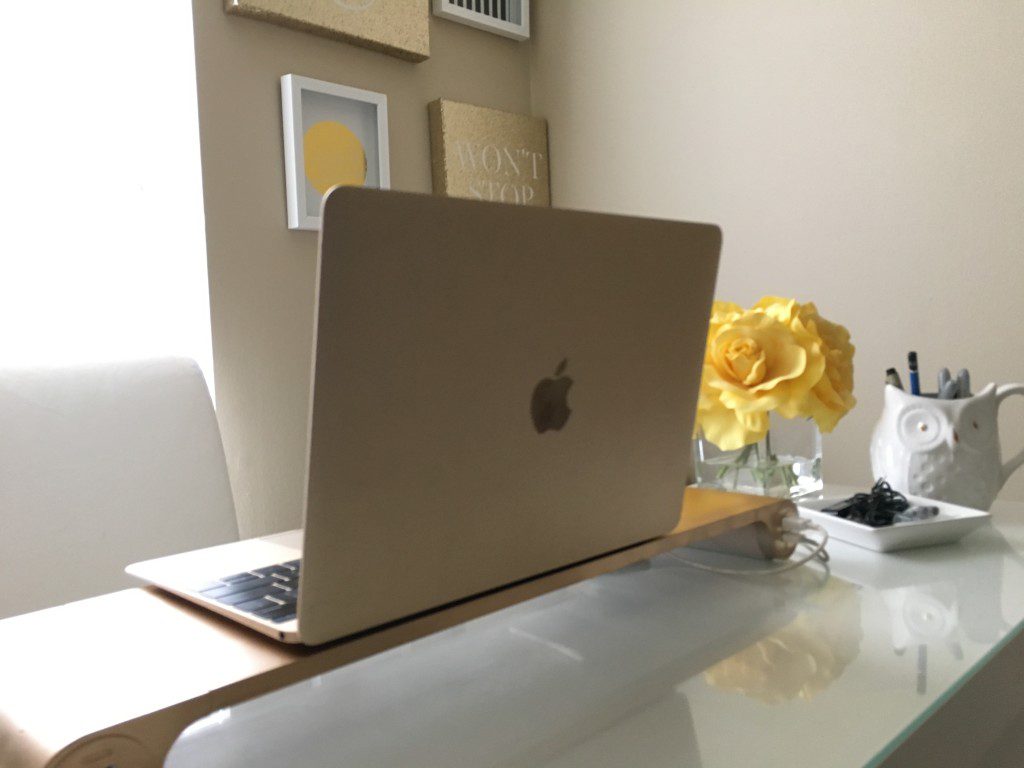 While Apple's external adapter offers additional flexibility to sync/charge my iPhone, utilize a USB port and HDMI port – it didn't work all the time.  Luckily, I found the only Macbook accessory I didn't even know I needed – the Satechi Type-C USB Passthrough Hub.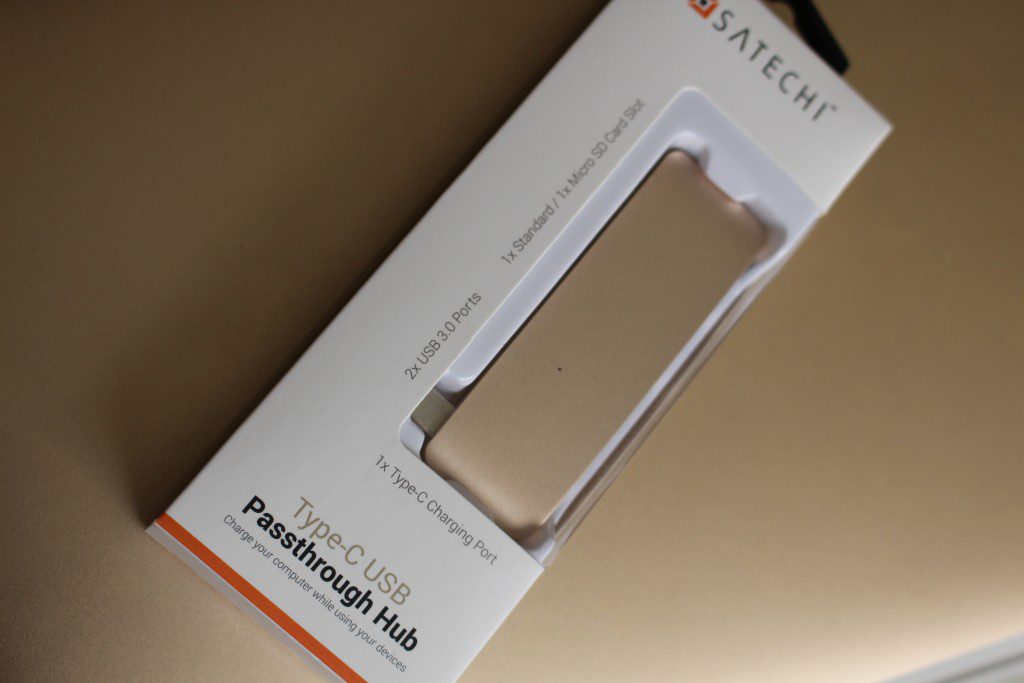 The Type-C USB Passthrough is immediately set apart from competitor adapters by sheer looks alone.  The gold aluminum hue perfectly matches my MacBook Air and looks more like an extension of my MacBook rather than an external adapter accessory.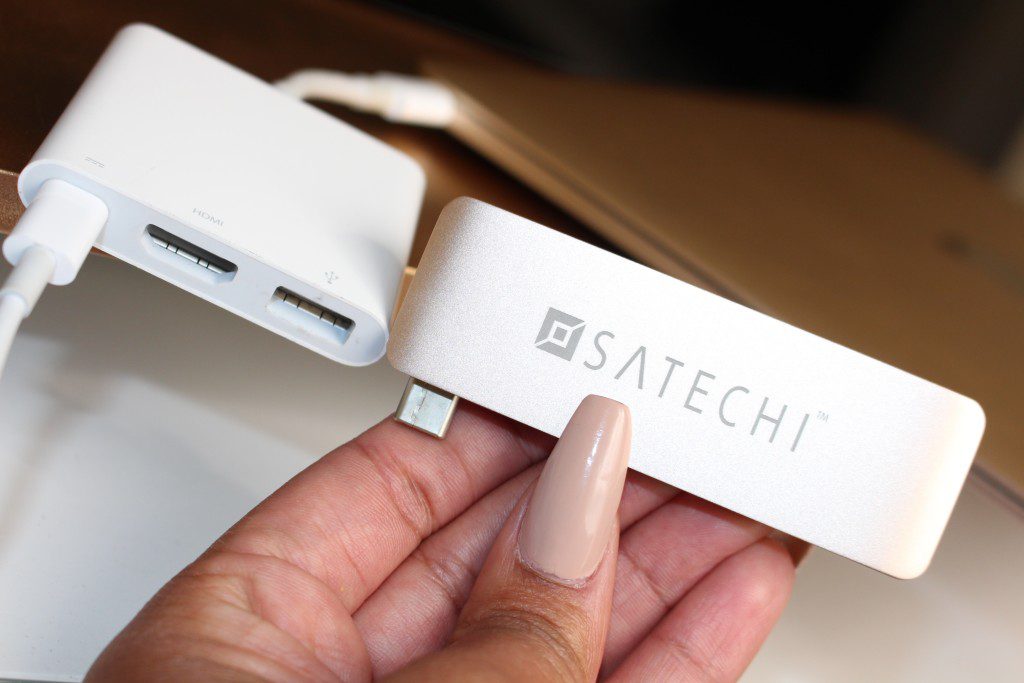 One of the biggest features of the MacBook Air was the universal Type C port.  USB-C is a industry standard that allows charging, data transfer, and video—all in one simple connector.  The problem is, I needed to open my MacBook port to support more devices.  With the Satechi Type-C hub, I can convert the Type-C USB port to two USB 3.0 ports, an SD card slot, a micro SD card slot and Type-C charging port.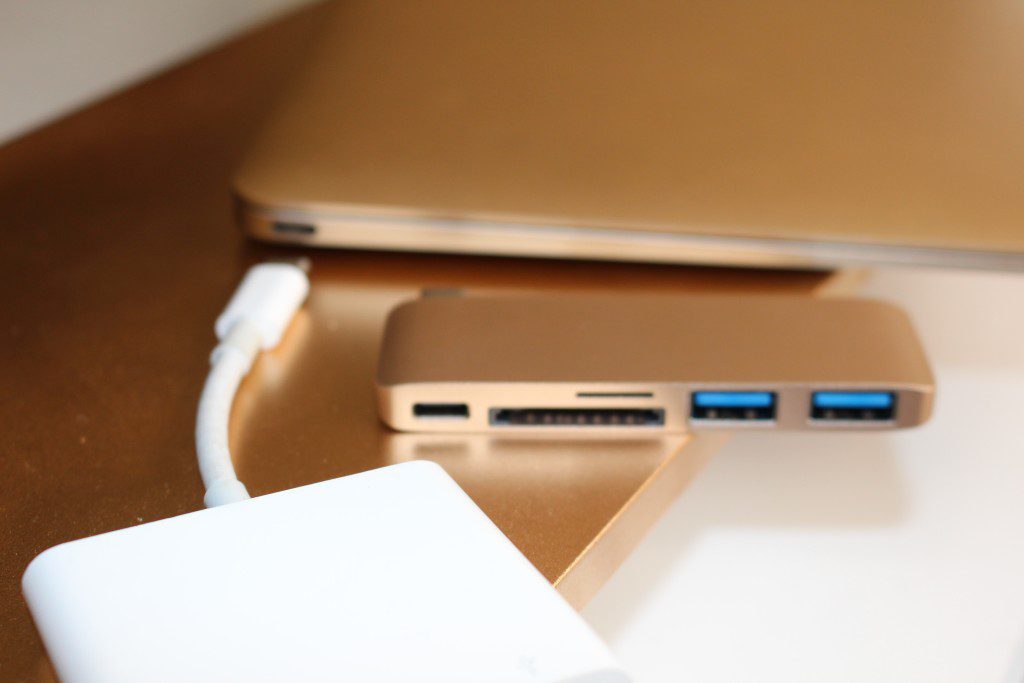 Unleashing the Type-C port makes transferring files, uploading photos and downloading media easier than ever before!  With Apple's external adapter, using an additional external SD Card/USB adapter to retrieve files from my digital camera.  When that didn't work, I had to use a USB wire connector – and we all know how cumbersome wires can be.  With the Satechi Type-C USB Passthrough Hub files are easily accessible with one streamline device.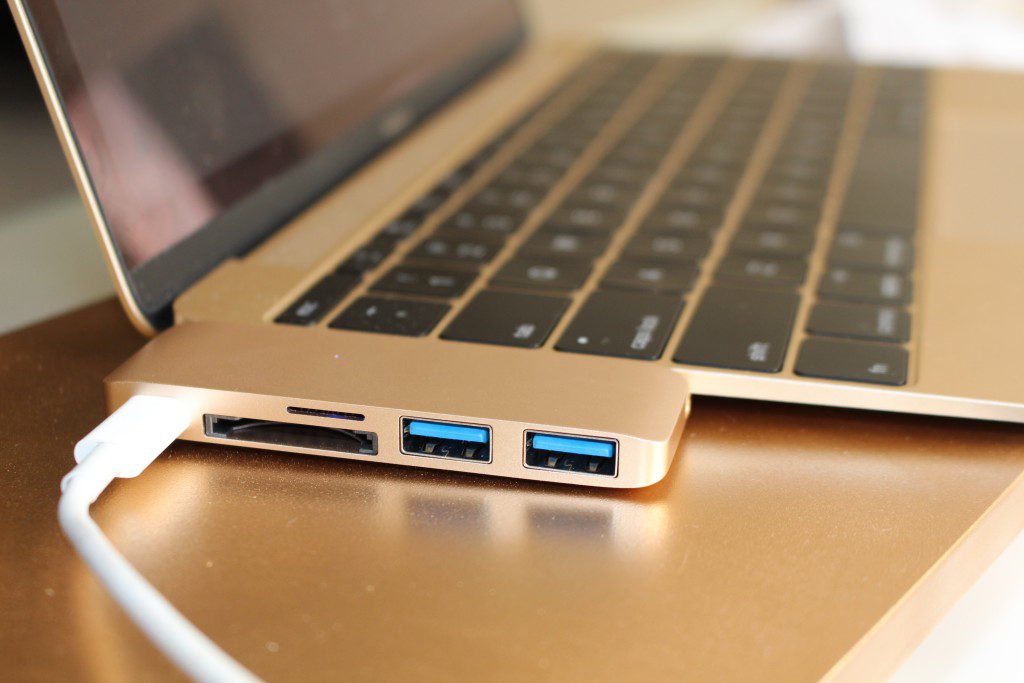 Did I mention that I can use any of the four additional ports while still charging my MacBook Air?  Many other Type-C ports don't come close to what Satechi's USB Type-C hub provides.  It's the only MacBook accessory I need!  And now that you know, it's the ultimate MacBook accessory that you'll need too.  Available to suit your MacBook in space grey, silver and gold. (Amazon $44.99)
Comments