Over the last several years, the Lincoln brand has been in search of its definitive style and voice in the auto industry.  This year, Ford has unveiled the future look for its Lincoln brand, and the redefinition begins with the 2013 Lincoln MKZ luxury sedan.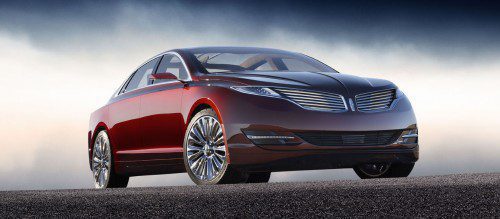 Fully equipped with pushbutton controls, large LCD screens, MyLincoln Touch system, in-car apps and my favorite feature – the amazing panoramic sunroof, this sedan is luxurious inside and out.
With warmer tones, sleek lines and a stylish chrome grill reminiscent of the illustrious Astin Martin design – the concept of the new Lincoln MKZ is nothing short of beauty paired with essence of what the ultimate luxury vehicle is supposed to be.