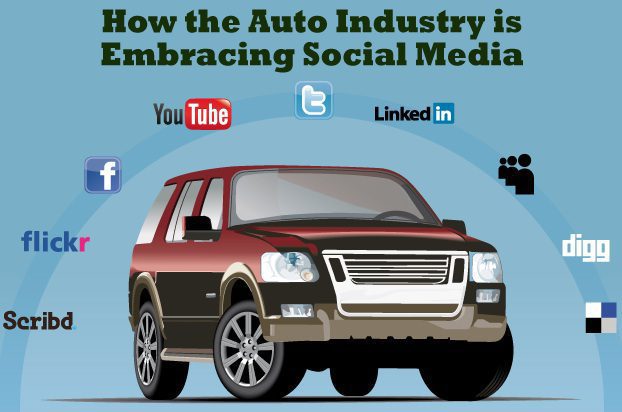 Twitter opened a new office in downtown Detroit on earlier this month to serve marketers — including automakers — and ad agencies in the region.
Twitter's emphasis on Detroit coincides with stellar sales for the auto industry. Americans bought 1.4 million cars and trucks in March, a 13% jump over the same month in 2011 and the most sold since August 2007, according to Edmunds.com. That rise comes despite gas prices that flirt with $4 per gallon and reflects pent-up demand among consumers, analysts say.  Earlier this month, during the New York International Auto – The Women's Automotive Association International discussed the Power of Social Media with some of the auto industry's social media powerhouse leaders.  Sponsored by Mercedes Benz, the Power of Social Media panel included the following participants:
Melissa Newell – Social Media Specialists / Mercedes-Benz USA, LLC
Jennifer Suzuki – President / e-Dealer Solutions
Lemore Hecht – Social Media Manager / Hertz Corporation
Kate Alini – Social Media Manager / BMW of North America
Dale Durrett – Director of Marketing Solutions / LinkedIn
Kim Kyaw – Social Media Manager / Land Rover North America
Hedy Popson – Executive Vice President / Productions Plus – The Talent Shop
Discussions of social media platforms including Twitter, Instagram, Pinterest, Facebook and more were the hot topics of panelists, as well as insights into how your favorite automotive brands use these platforms to interact with you – the consumer.  More and more auto brands are investing in the Power of Social Media – just ask Facebook!  Facebook's Head Of Automotive, Global Vertical Marketing  – Doug Frisbie shares his insight on how social media is a necessary component in the automotive industry as a whole.  "Today's automotive industry is more competitive; however it's still a people business.  Connecting with loyal customers and their friends can create a valuable advantage for your brand. Integrating Facebook into your existing marketing channels and leveraging Facebook Pages, ads and sponsored stories will help you capture this advantage and let people drive your marketing." 
Does automotive brand interaction on social media influence your perception of brands and their products?  Does tweeting with your favorite brands, influence a purchase?