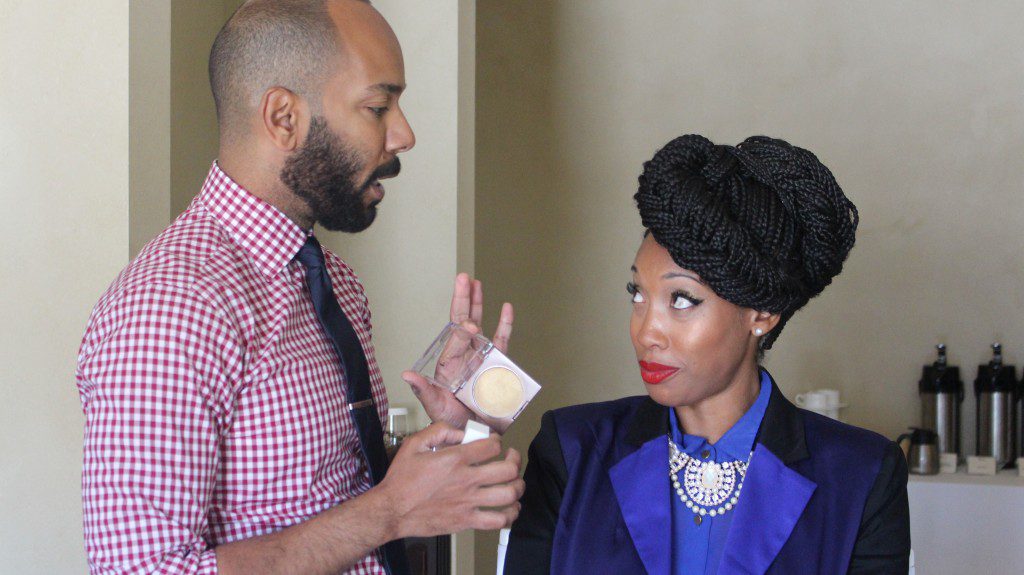 Over ESSENCE Festival Weekend, I had many COVERGIRL moments that kept me looking fabulous all weekend long.   First, I had the chance to interview COVERGIRL Janelle Monae and COVERGIRL advisor Soledad O'Brien and then I was privileged to have a "Glam with Sam" moment of beauty with COVERGIRL Ambassador Sam Fine.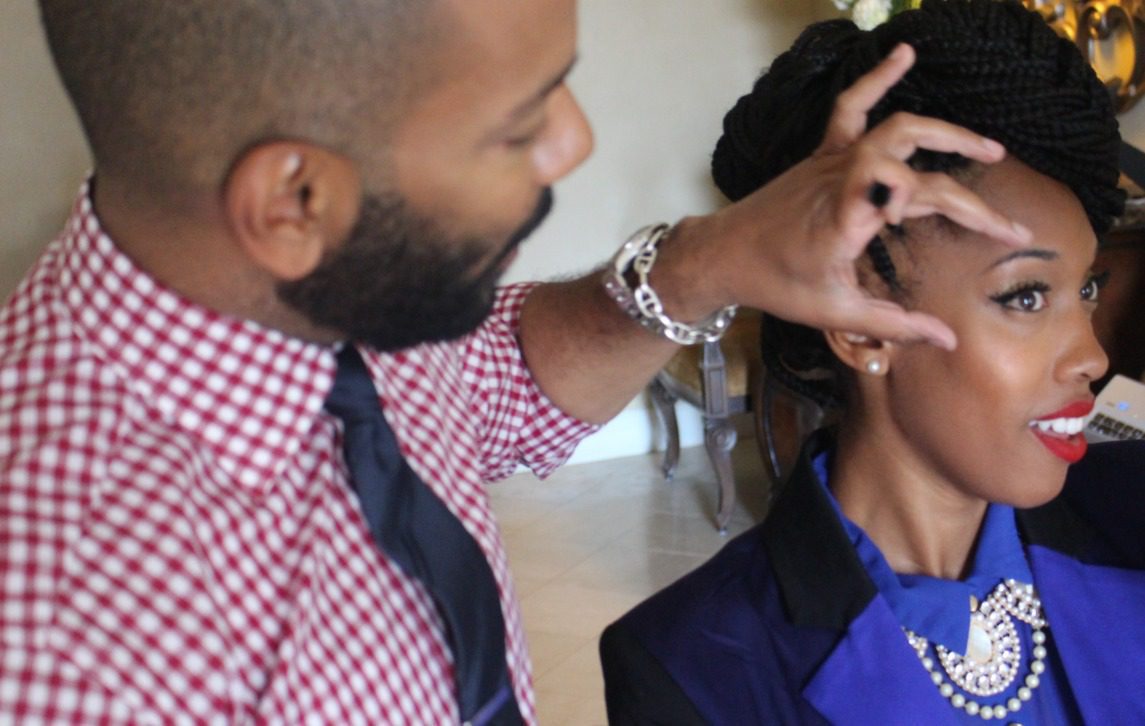 Celebrity makeup artist, beauty director and COVERGIRL ambassador, Sam Fine hosted mini-makeover sessions discussing his coveted tips and tricks and the latest from COVERGIRL.  Of course once I arrived, I got as many tips and tricks I could to keep my glowing look flawless with COVERGIRL truMAGIC Luminizer and Bombshell Intensity liner.
Sam also shared how he prepared the look for Janelle Monae's Friday night ESSENCE Festival performance (seen below…)
Janelle Monae Get The Look, Essence Music Festival By COVERGIRL Ambassador Sam Fine
Inspiration for the look: Janelle is known for having great style and wearing classic black/white clothing… and a signature red lip. It's always my goal to bring something new to each face without changing or challenging the client's personal style. So, I placed my focus on skin, lashes and lips!

Face: Janelle's skin is fantastic, so I used two shades of truBLEND Foundation – one to highlight the under eye area and the other to match her complexion perfectly! I barely used any powder because truBLEND dries down to a powdery finish and I really wanted to maintain a "second-skin" effect.I love enhancing skin with bronzer, so the next product I selected from my makeup arsenal was Queen Collection Natural Hue Bronzer. I applied it to the outer perimeter of the face (forehead, cheeks, etc.), which provides dimension, contour and a soft, subtle glow.

Eyes: I kept the eyes simple, yet defined. Using Bombshell Intensity Liner in black, I drew a thick line that winged out to elongate the eye, then topped it off by adding false lashes and a few coats of Clump Crusher by LashBlast mascara to both top and bottom lashes.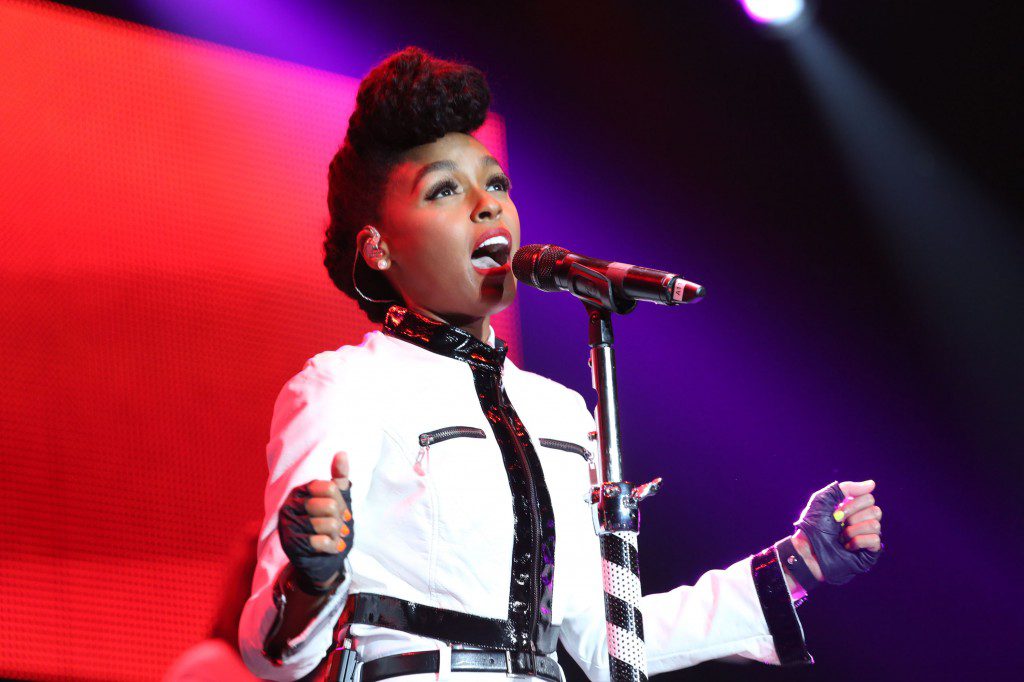 For more on COVERGIRL x ESSENCE Festival fun, follow @COVERGIRL on Twitter, Facebook and Instagram and check out hashtag #getelectric to see how others experienced their COVERGIRL fun in New Orleans!
Comments