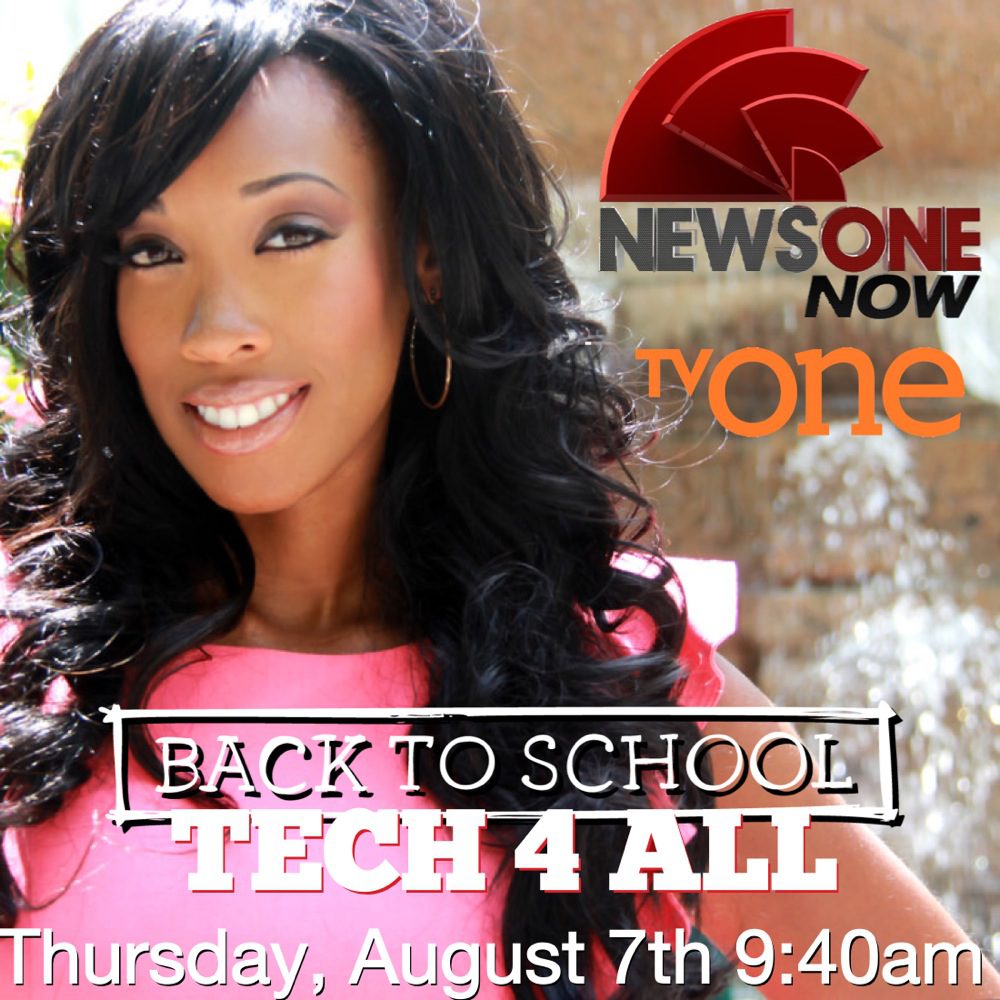 This morning I'll be a guest on the News One Now morning show with Roland Martin discussing the latest in tech, affordable gadgets and deals that you can find in retailers today.  Who says Back To School shopping is just for students?  As one of the biggest technology shopping seasons of the year, now is the perfect time to grab the best deals online and in stores.  The combination of families stocking up on school supplies, college students shopping for electronics and select state sales tax holidays makes this one of the busiest times of the year for retailers and they're giving up the best deals to earn your business.
Discover just a few Back To School deals that you can find from retailers such as Radio Shack, Target, WalMart and more below.
Reading, writing and arithmathic doesn't stand a chance challenging parents and students armed with the right tablet and accessories this year.  Tablets are the best way to mobilize learning, entertainment and more while on the go and when you add accessories like Bluetooth keyboards and smart watches to the mix, the possibilities are endless!  Discover a wide variety of tablets, accessories and more for any student, any home/dorm room or budget below.
[VIDEO:  Watch The Best Back To School Gadgets segment on News One Now / TV One HERE ]
Tablets & Accessories (range:  $499 – $49)

After school & Dorm Room Entertainment (range:  $169 – $12)
Connected Home and  Dorm Room Accessories (range:  $32 – $100)

Did you know August is Device Theft Awareness Month?  What would you do if the gadget you recently purchased was lost or stolen, how would you recover it? With the Absolute LoJack recovery system, lost or stolen laptops, smartphones and tablets are protected.  Imagine your relief when a stolen device is recovered and returned to you. Absolute LoJack is the leader in data protection and theft recovery, with a proven solution that both locates your stolen device and gets it back to you. The patented Absolute persistent technology can survive a factory reset or hard wipe, allowing the Absolute Investigations team to locate and retrieve your stolen laptop, smartphone or tablet.  Discover how you can protect the gadgets you love by clicking the Absolute LoJack banner above for details.