On Monday, September 8th Korto Momolu showcased her phenomenal designs during her New York Fashion Week spring show presented by SheaMoisture.   Filled with a variety of textures, pastels and dynamic structures, the Project Runway All-Star accessorized the beautiful line with the definitive structured pieces of one of my favorite jewelry designers Darrell Roach Jewelry.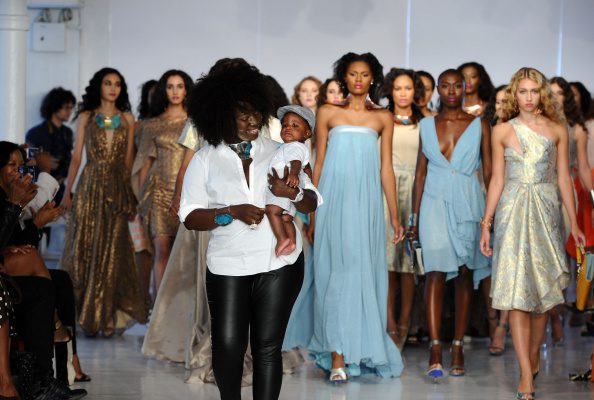 Thanks to the great folks at SheaMoisture, I got the details on the hair and makeup looks by celebrity makeup artist Renny Vasquez.  Rich hues on the lips was the look for all using the SheaMoisture Lip Crayon in Roberta and lip gloss in Rosie for shine and deeper color.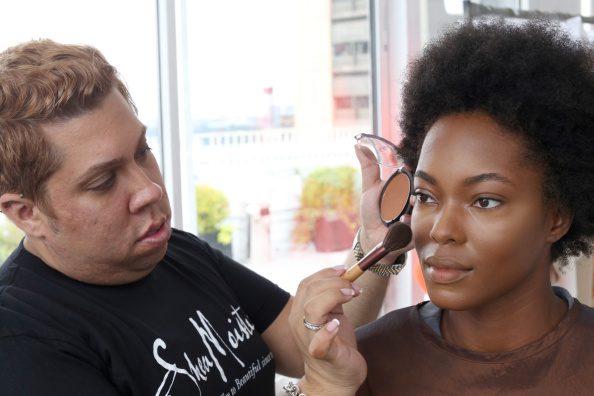 The Darrell Roach designs that graced the models were made of lucite, copper and were an great addition to the designs that stole the show.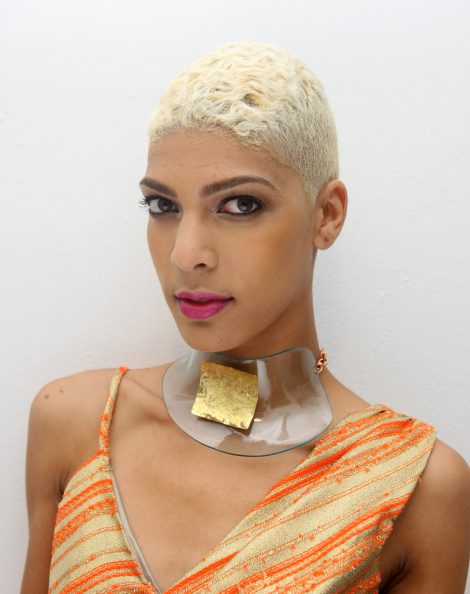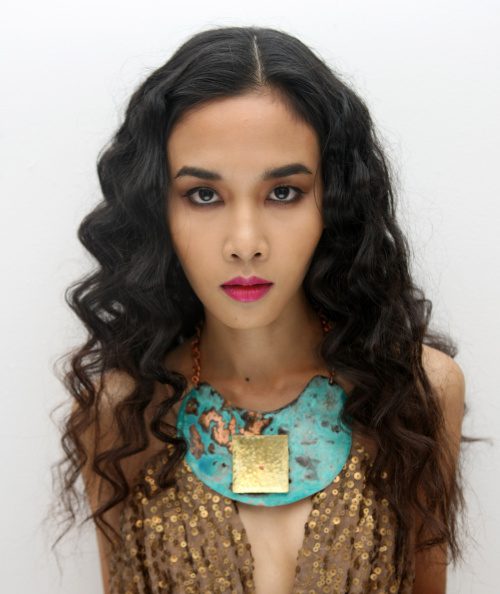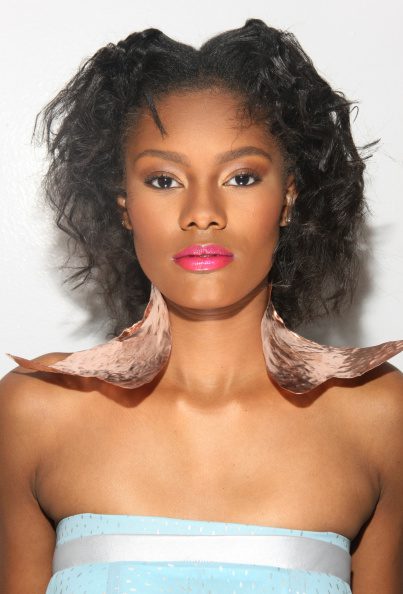 Inspired by her African roots, Liberian-born fashion designer and stylist Korto Momolu (pronounced Cut • Toe – Mo • Mo • Lu) is stamping her global brand on fashion forward women's wear and accessories that celebrate the essence of her rich heritage through the use of traditional, luxury fabrics; skins; mixed prints, etc.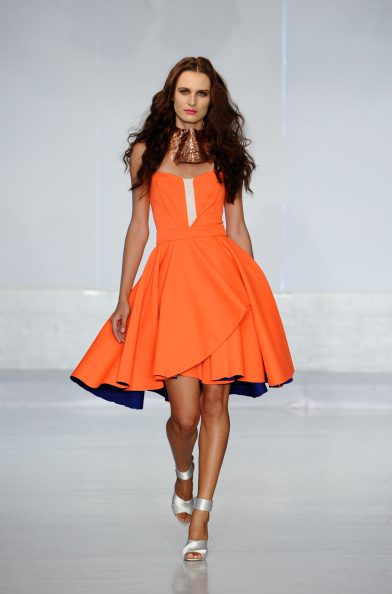 This beautiful dress was lined with brilliant pop of cobalt blue and that Darrell Roach designed neck peice  is a great touch!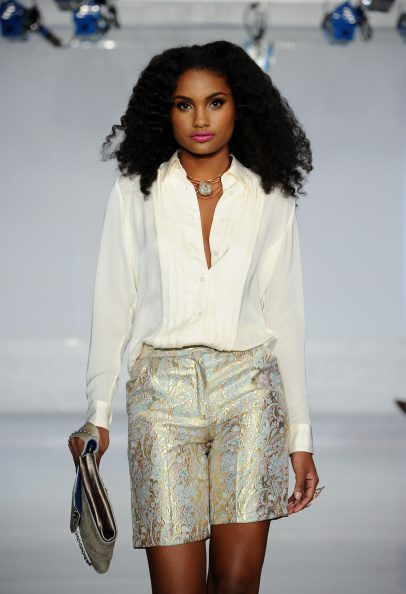 The embellished, structured shorts were quite a hit with the front row fashionistas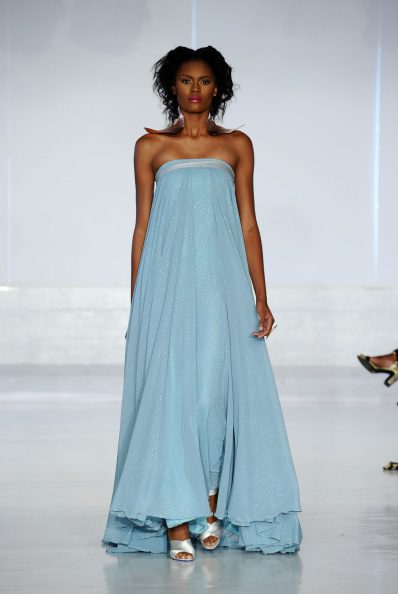 Flowy, chiffon gowns were also a huge hit on the runway.  This beautiful gown is something I'd definitely love to wear.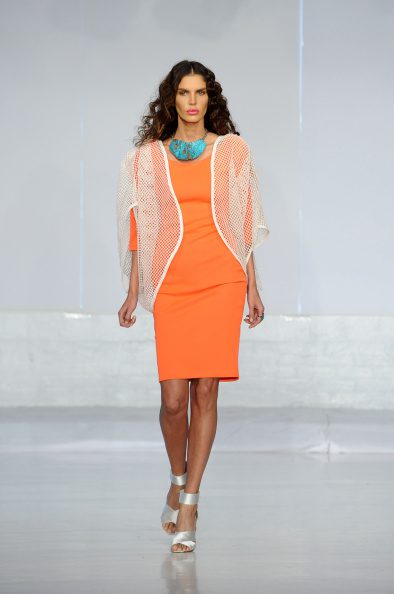 Pops of tangerine in a shift dress with fishnet accessories kicked off the runway show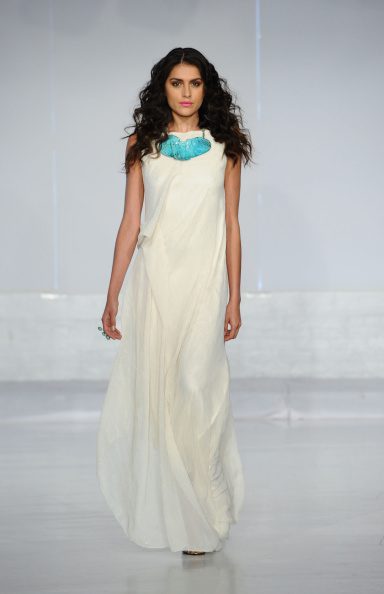 This floor length chiffon dress in cream definitely was a highlight of the show, especially paired with Darrell Roach necklace.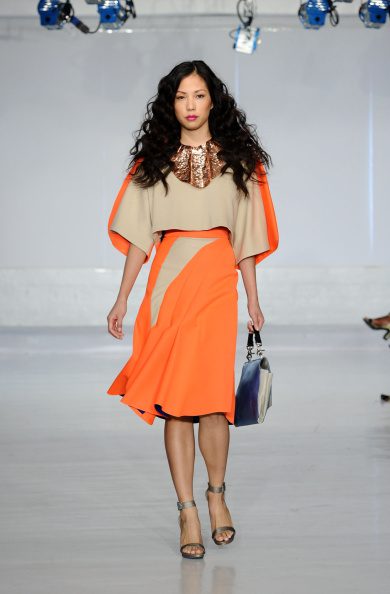 Nudes and neons is still high on the Spring/Summer trend for next year, I love how Korto Momlu paired the two colors in this ready-to-wear piece.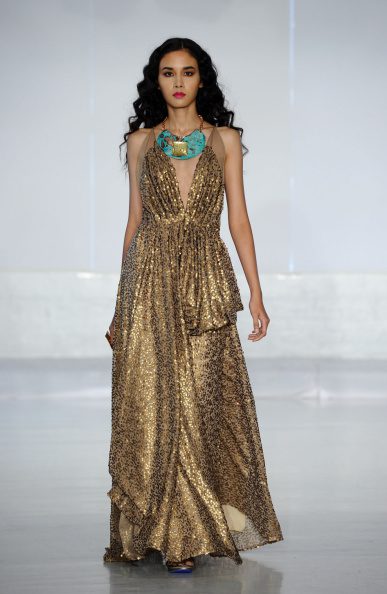 Glitz and glam was on the menu with this Korto Momlu sequins-embellished piece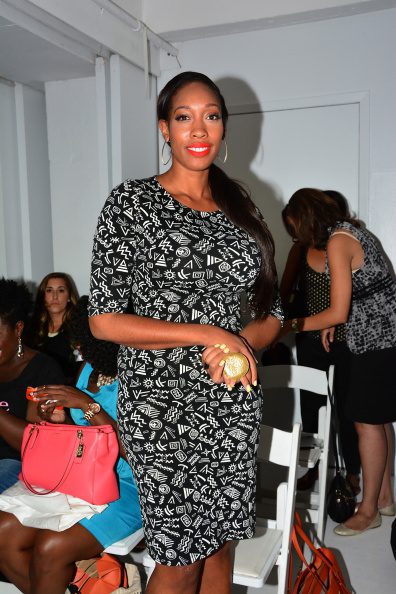 I even got a chance to rock my favorite Darrell Roach designed jewelry piece (my ring) that I got back in 2008 in Charlotte, NC.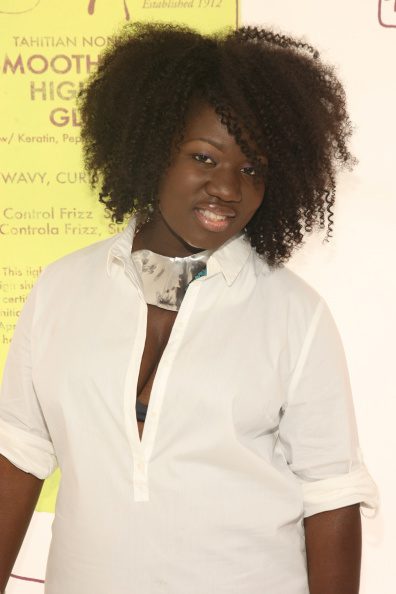 As the Korto Momolu brand expands, so do her accomplishments and opportunities to include designing for Miss Universe (Leila Lopes) and the President of Liberia, Ellen Johnson-Sirleaf; creating an accessory line for Dillard's Incorporated department stores; producing an eco-friendly jewelry line for the Smithsonian museum stores; designing the uniforms for the Walton Family Museum (Crystal Bridges); serving as the Cheerios' ambassador for the Shoprite Partners in Caring "Knock Out Hunger" campaign; and contributing her time and talents to countless charitable and philanthropic endeavors.  Highlighted in the 'Top 5 Designers to Watch' in New York City this season, Korto has been featured in many international and national publications and has appeared on numerous television shows, including two seasons of Project Runway AllStars.
What do you think about the collection?  The jewelry?  Share your thoughts on your favorite looks below. 
Photos by Getty Images/ By: Brian Killian