Raindrops on roses and whiskers on kittens
Bright copper kettles and warm woolen mittens
Brown paper packages tied up with strings
These are a few of my favorite things
When the dog bites
When the bee stings
When I'm feeling sad
I simply remember my favorite things
And then I don't feel so bad
A couple of months ago, I saw "The Sound of Music"  for the first time and clearly "My Favorite Things" resonated with me beyond measure…LOL.
It's super close to my birthday and after a rough night (last night) I figured I'd think of good, lovely and happy things…LIKE BIRTHDAY PRESENTS!   Soooo, to start off my list of my favorite things (aka Birthday Wish List) we'll head over to an fashion staple.
1.  Louis Vuitton Speedy (40) – Monogramed of course!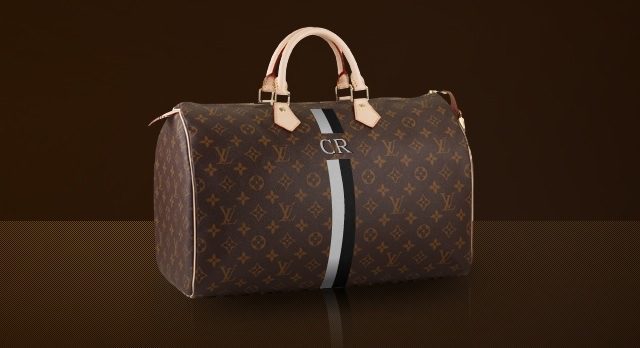 I've never wanted a Louis Vuitton bag…maybe because I've seen so many people with Canal Street Specials knock-offs that I never wanted to be thought of as having one.
But to quote one of my favorite hip-hop artists, Lupe Fiasco – "Real recognize Real" and any REAL fashionista knows a real Louie when she sees one.  (And just in case you don't know what to look out for – I'll let you know below.)  But back to the subject, after awhile a woman just wants classic simplicity and this Louis Vuitton Speedy definitely delivers.
Like Oprah, I'll share a few of my favorite things here and there until my birthday (March 4), but hat does not mean I'll giving them away…LOL.