At this point, it's safe to say that we're super familiar with the not-so-new "That's A Buick?" ads, right?  Well think again!  Buick has surprised the heck out of me with it's latest offering in the premium sedan lineup and the 2017 Buick LaCrosse has come along way from the shadows of it's predecessors and I'm all the way here for it.
It delivers the same great comfortable ride that Buick drivers know and love, but it now has an upgraded drive and handling that younger drivers expect to enjoy.  I couldn't imagine myself in a Buick before, but after this experience, I've discovered that Buick has created a clever and intuitive ride that demands you expect the unexpected.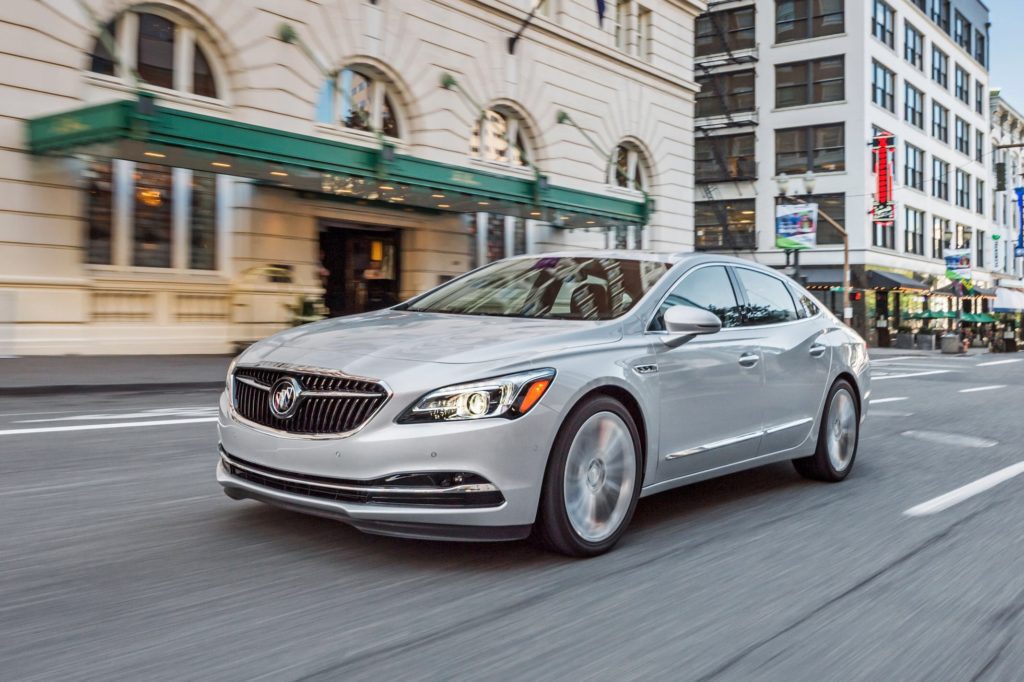 FIRST IMPRESSIONS
First, let's take a look at the design and immediate appeal of more svelte and smart space from the inside out.  It's quite clear that the 2017 was redesigned to offer full-size sedan customers a striking, all-new design with sophisticated technologies, and first example is the longer, lower and wider exterior design.
The 2017 Buick LaCrosse is about 300 pounds lighter than its predecessors, largely because of the variant in steel strength used, which attributes to it's greater efficiency and more responsive handling.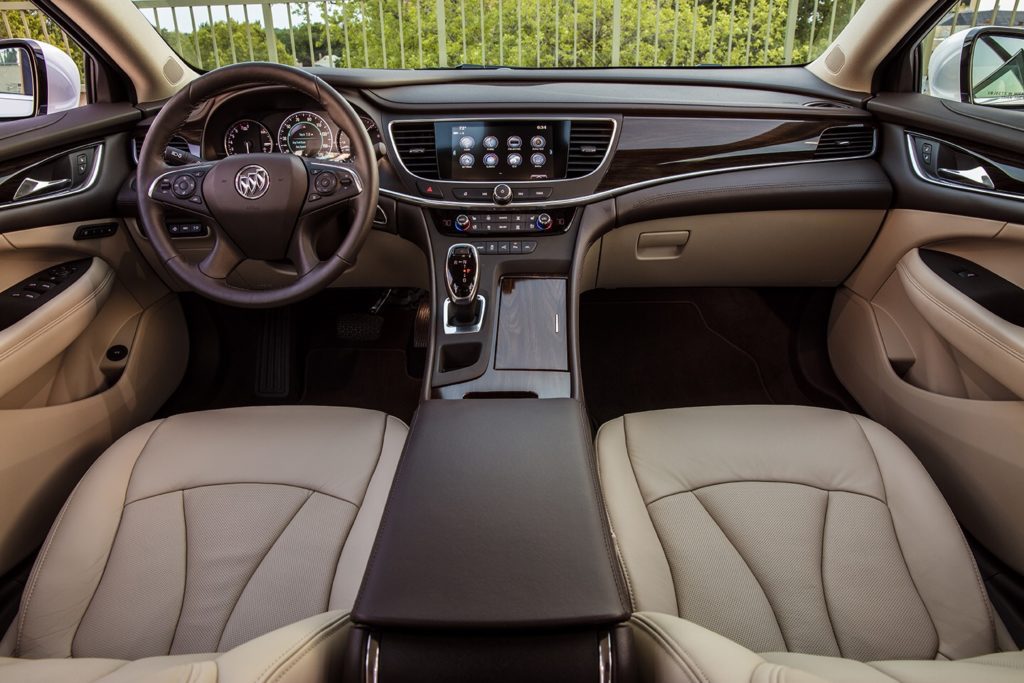 The new LaCrosse's interior is designed to offer an open and inviting space for passengers – one that is relaxing, luxurious and well-connected. Sculpturally beautiful form and premium materials complement technologies developed for effortless interfacing. It also offers greater, more practical storage space and easier access. The rear doors, for example, open wider and offer easier entry/egress.
It's a super quiet ride.  Practically eliminating outside noise, the Buick LaCrosse transforms your drive into a quiet oasis of peace and tranquility. New dissipative sound-absorbing materials that are lighter, but provide more effective sound attenuation, resulting in a new threshold for Buick's signature QuietTuning system. That is, until you crank up the 90s tunes and rock out the premium Bose audio system.
TECHNOLOGY
Effortless technology is the theme of the new 2017 Buick LaCrosse.  New technologies including available wireless charging, available Teen Driver and configurable, LED driver information center with 8-inch-diagonal color display serve as just appetizer to a fully robust technologically advanced driving experience.
As one of the segment's most technologically advanced vehicles, the new LaCrosse offers a host of communication and convenience features designed for effortless connectivity.
Phone integration technology is paired with IntelliLink and is designed to display phone features users would want while driving and put them on the 8-inch display via Apple CarPlay or Android Auto. The features allow customers to use select smartphone apps through the touchscreen interface. Many features can be controlled via voice commands through a button on the steering wheel, helping drivers keep their eyes on the road and hands on the wheel.
THE DRIVE
Generally, I like to keep my expectations low in order to manage impressions of excitement or disappointment and I have to say, the 2017 Buick LaCrosse was truly an exciting sedan that shattered my expectations!  The 2017 LaCrosse offers enhanced capability with Buick's first twin-clutch all-wheel-drive system. It offers better performance during acceleration and cornering by splitting torque between the rear wheels for optimal performance.
The Active Fuel Management system temporarily deactivates two of the 3.6L's cylinders in light-load driving conditions to enhance fuel efficiency and seamlessly reactivates them when full power is needed. With the efficiency-enhancing Stop/Start system, the engine shuts down in certain driving conditions such as at a stop light to reduce fuel consumption. It automatically restarts when you take your foot off the brake pedal.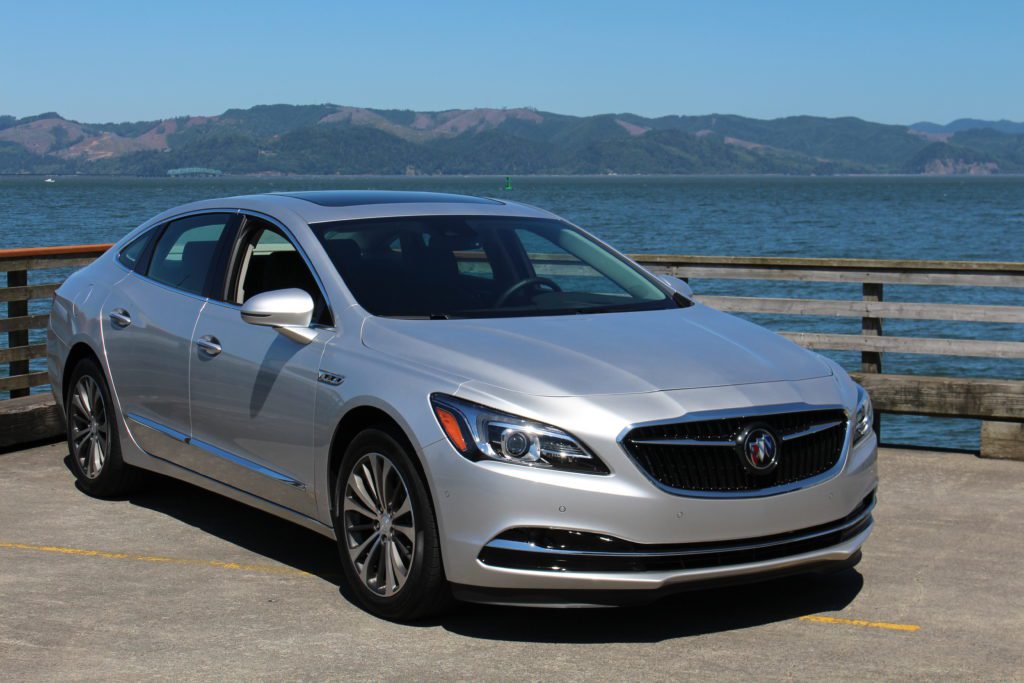 FINAL THOUGHTS
The 2017 is truly a luxury ride built with design and technology in mind. The new LaCrosse's interior is designed to offer an open and inviting space for passengers while the exterior and advanced safety systems offer a more enjoyable and engaging driving experience than what you've come to expect from a Buick.
The all-new 2017 Buick LaCrosse introduces the new face of Buick, influenced and inspired by the award-winning concepts of the past, paired with the intuitive luxe materials and technologies of the present just may be the sedan you need in your immediate future. Starting at $32,990, the LaCrosse, which is available now at dealerships across the country comes in an array of colors and trims to suit even the pickiest of style snobs needs.
Learn more about Buick cars and crossovers at buick.com, on Twitter @buick or at facebook.com/buick
Comments