Are you into adult coloring books? My sister has been using coloring books as relaxation therapy for years now – and lately the trend has taken the world by storm.  Who knew that coloring with crayons & markers in coloring books for relaxation would become as popular as meditating to create a stress-free zen?
From hip hop coloring books featuring Tupac and Biggie to more pop art inspired coloring options featuring Taylor Swift, coloring for adults has gone mainstream.  Although coloring is a great way to alleviate stress, you may not have a coloring book and crayons available at all times. That's when these awesome adult coloring apps save the day. Discover 5 adult coloring apps to relax you anywhere below.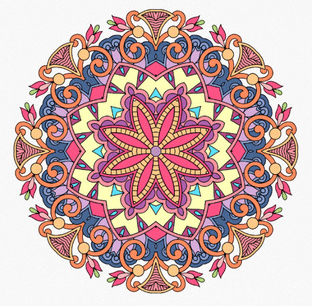 COLORFY:  If you love beautiful floral patterns and mandalas to color, Colorfy is a great app with a variety of designs for anyone to color with the tap of their finger.  Your color choices may be limited for the free version, but in order to access a full version with more colors and updated designs you'll have to pay a subscription fee. Subscriptions are $2.99 USD weekly, $7.99 USD monthly and $39.99 USD annually. Get the free version here.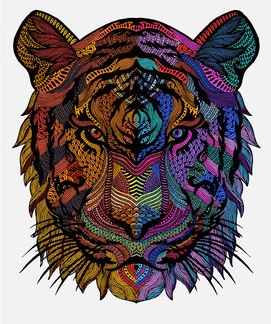 COLOUR THERAPY: Start to relax with this free anti-stress colouring book for adults. Each detailed illustration in this collection has been carefully crafted so that even amateur artists can enjoy the satisfaction of creating something of exceptional beauty. You can use this colouring app in two ways: either tap an area of the screen to apply block colour or use the pen tool to create free-flowing lines, shading and swirls. Get it for FREE in the iTunes app store.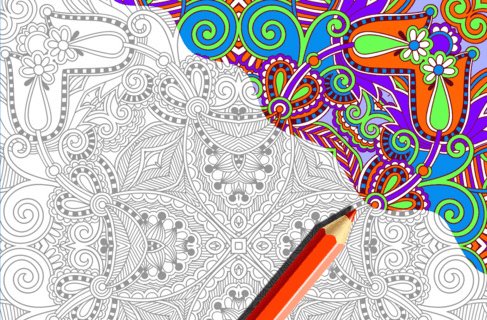 ADULT COLORING BOOK:  Engage yourself in hours of peaceful color therapy with dozens of outlines to paint, including mandalas, flora, fauna, and geometric designs. Just select your color and tap to paint! Share your masterpieces on Instagram, Facebook, Twitter, & more! Get it FREE in the iTunes app store.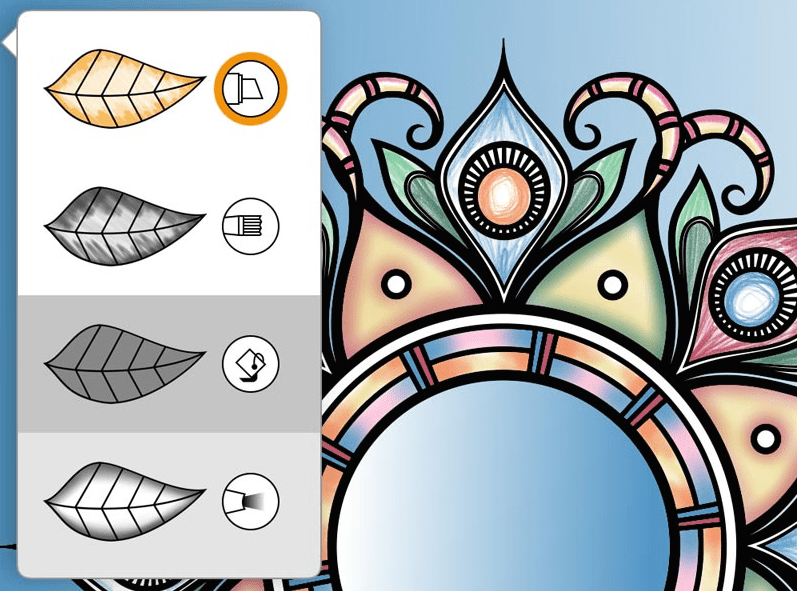 PIGMENT: Color like you would on paper with actual colored pencils! Unlike tap-to-fill coloring apps, Pigment is the ONLY true coloring book experience on the iPhone and iPad. Choose from 200+ hand curated, professionally drawn illustrations, 8 different kinds of pencils, markers and brushes, and an unlimited number of colors to choose from. Access a free version or a full version with more colors and updated designs you'll have to pay a subscription fee. Subscriptions range from $1.99 to $24.99 USD annually. Once you're done, easily share them with your friends and family, and even print them out using AirPrint. There's no better way to color! Get the FREE version from the iTunes App store.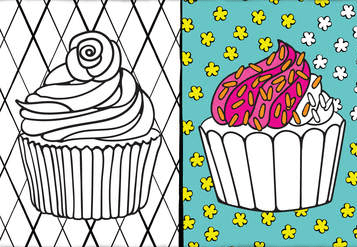 PRISMA JOY: Never be bored again while waiting in line, entertain yourself while waiting for appointments and relieve stress and clear your mind with the Prisma Joy app.  Free bold colors and lots of free art allow you to express your creativity using the designs created by award-winning designer, Joy Renee.  Get the FREE app from the iTunes App store today.
From landscape coloring apps to intricately designed online coloring books, adult coloring books are selling out online, in iOS and Google Play stores and brick and mortar bookstores too. (Check out these top selling adult coloring books found online here.)  Have you taken on the coloring relief trend? What are some of your favorite adult color books or apps?  Share them in the comments section below.
Comments