CES 2015 is winding down, but no CES show would be complete without the stylish runway preview known as FashionWare. During WebMD's FashionWare Show at CES 2015, models wearing high-tech products aimed for the stylish strutted down the catwalk on a crowded Las Vegas convention center stage. From jackets with built in GPS to LED-lit dresses that show your latest tweets, the tech world is trying its hardest to be fashionable.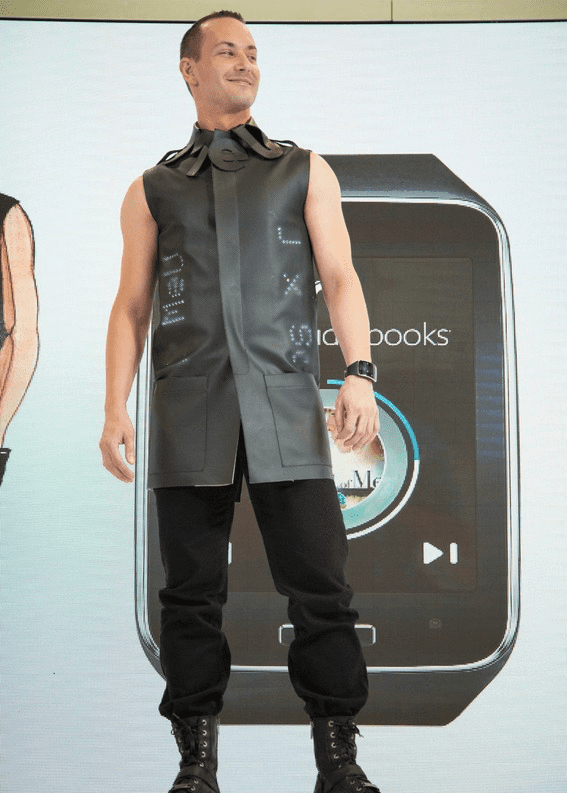 The MeU display is built into the vest and can send messages, show logos and feature LED messages (for promotional use of course!)
The fashion show, which was hosted by Project Runway alum Nick Verreos, highlighted both eye-popping and conspicuous wearable technology, like a belt with hidden phone chargers and pieces from the Misfit Swarovski fitness tracker collection that counts your steps.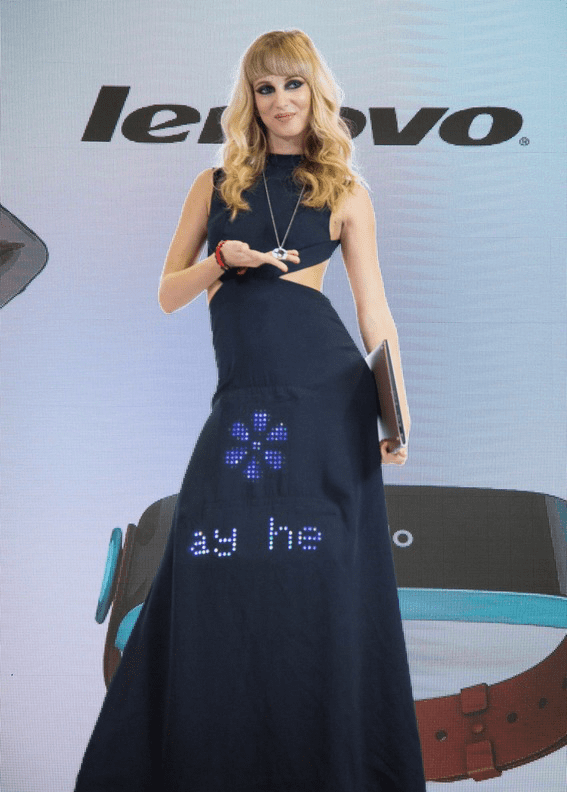 This dress syncs up with your smartphone and displays incoming call alerts, social media alerts and other messages directly on the embedded screen.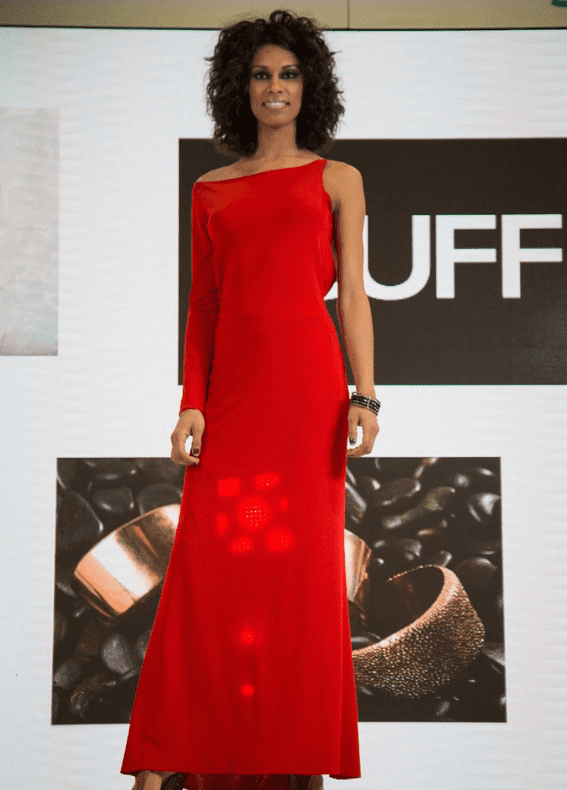 This one-sleeved dress displays a falling pedal animation. While there isn't much use for having a display like this on a dress, it's all about personalization and adding personality to what you're wearing.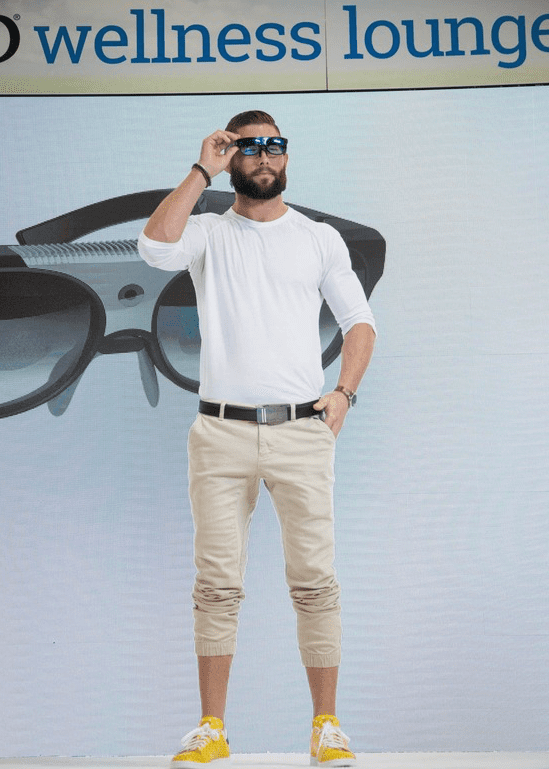 The XOO Belt is a high-end accessory that charges your smartphone and other gadgets. It was designed in collaboration with British fashion house Casely-Hayford, a favorite brand of celebrities like David Beckham and Benedict Cumberbatch.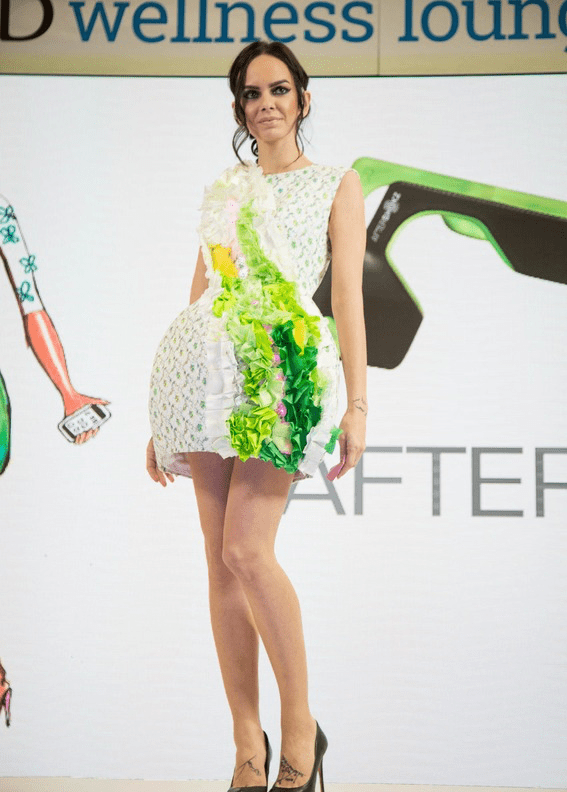 This dress is color sensitive. By touching any color to a sensor trigger at the top of the dress, the LED lights (which cascade across the fabric) change.  While some of the ensembles on the catwalk were in the flashy spirit of the fashion world, and not for casual everyday use, Verreos believes technology will come to clothing in a subtle, useful way.
"Fabrics will eventually become high tech, too; a sweatshirt could become warmer and thicker in the cold and then lighter when you want it to," Verreos said. "You could control all of that by an app. There are all types of wearables that could really impact fashion. 
What do you think? In what ways would you like to see technology influence fashion (or vice versa)?  Share your thoughts on these designs and your ideas on what fashionable tech means to you below.
Looking for more breaking news and gadgets, gizmos and more found at CES 2015?  Visit DivasandDorks.com all week long and even connect with us on Twitter, Facebook, YouTube and more today!  You don't want to miss the action from the largest tech trade show in the world – it's CES 2015!
Comments