What can I say about the 2021 BMW X5 xDrive45e that hasn't already been said?  First off, it's one of the most luxe hybrids to grace the #HybridSummer series thus far. While most people think that you have to trade in luxurious premium features for everyday functionality, this BMW SUV is a plug-in hybrid (PHEV) that shuts that theory down with class.  The BMW X5 xDrive45e offers hands-free technology, versatility, and high-class sophistication that you just can't find anywhere else on the road.  Check out more from my experience with this stunning hybrid SUV below.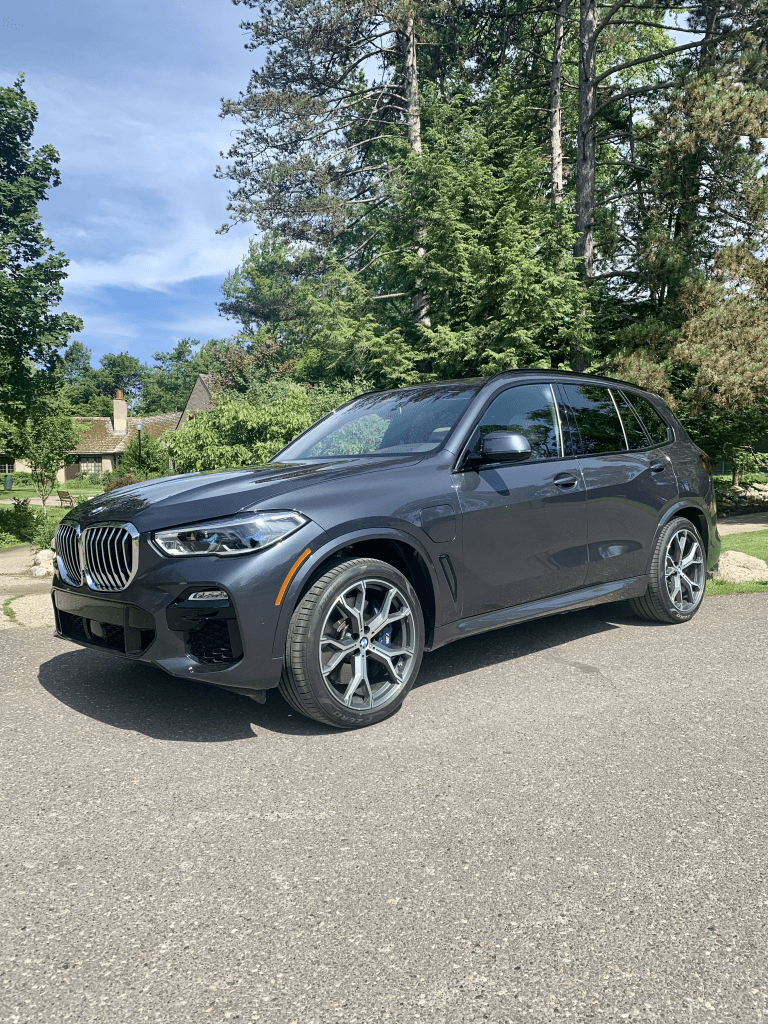 Style
Say hello to luxury with a crisp all-white leather interior and opulent glass shifter.  While an all-white interior and blingy stick shift may not be advantageous for most (especially if you're transporting kids) – but if you're looking for an elevated interior that stands out, this is for you.  This model came with the M Sport Package with bi-colored alloy wheels, an enhanced 8 speed M Sport automatic transmission, a SensaTec digital dashboard, M Sport blue-painted brake calipers, Shadowline exterior trim, an aerodynamic kit, roof rails in high gloss Shadowline paint, and run-flat tires.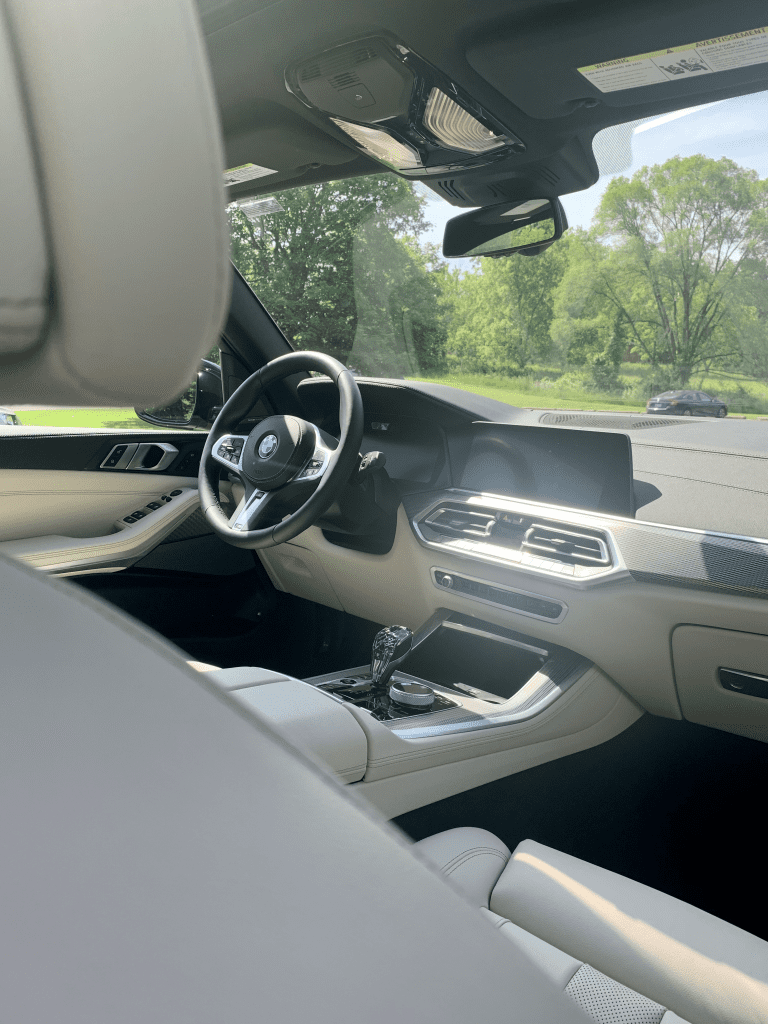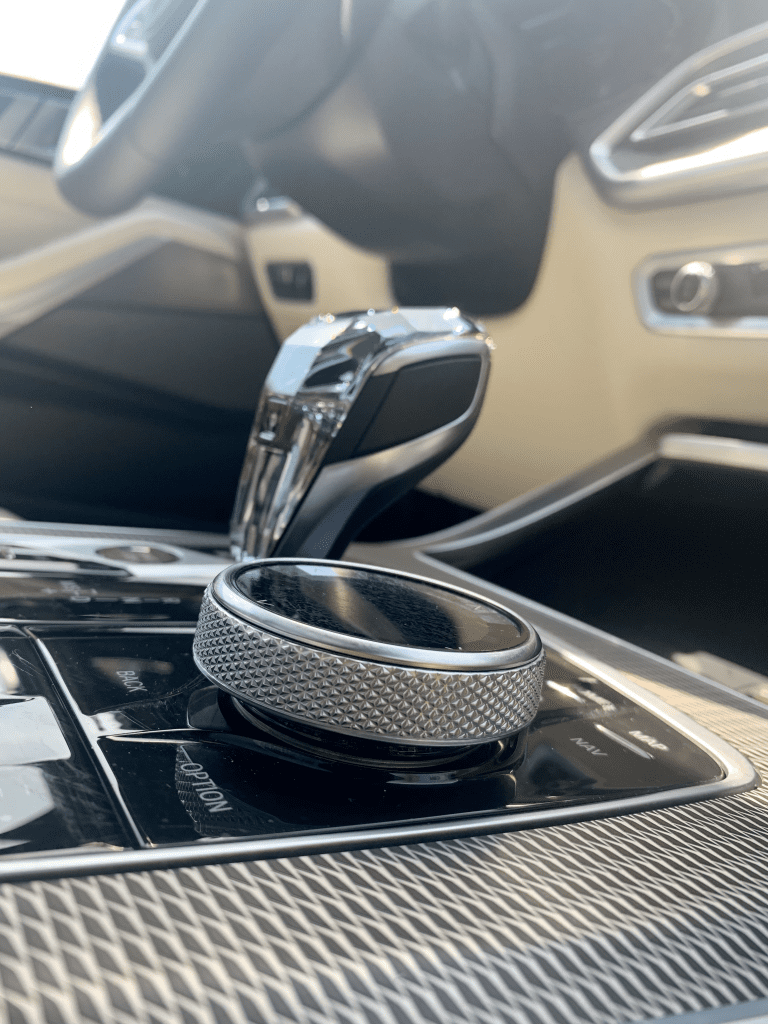 Connectivity
Intuitive technology is a game-changer! With so many voice-activated controls or touch options available, the xDrive45e ups the ante with motion controls that make the driving experience simple and easy.  Want to change the radio station? You can point your thumb left or right without even taking your eyes off the road.  Need to turn the radio down while searching for the right address on the street? (Don't worry, we've all been there. LOL) Simply rotate your finger in a circular motion, like you're waving a magic wand *and poof* instant volume control.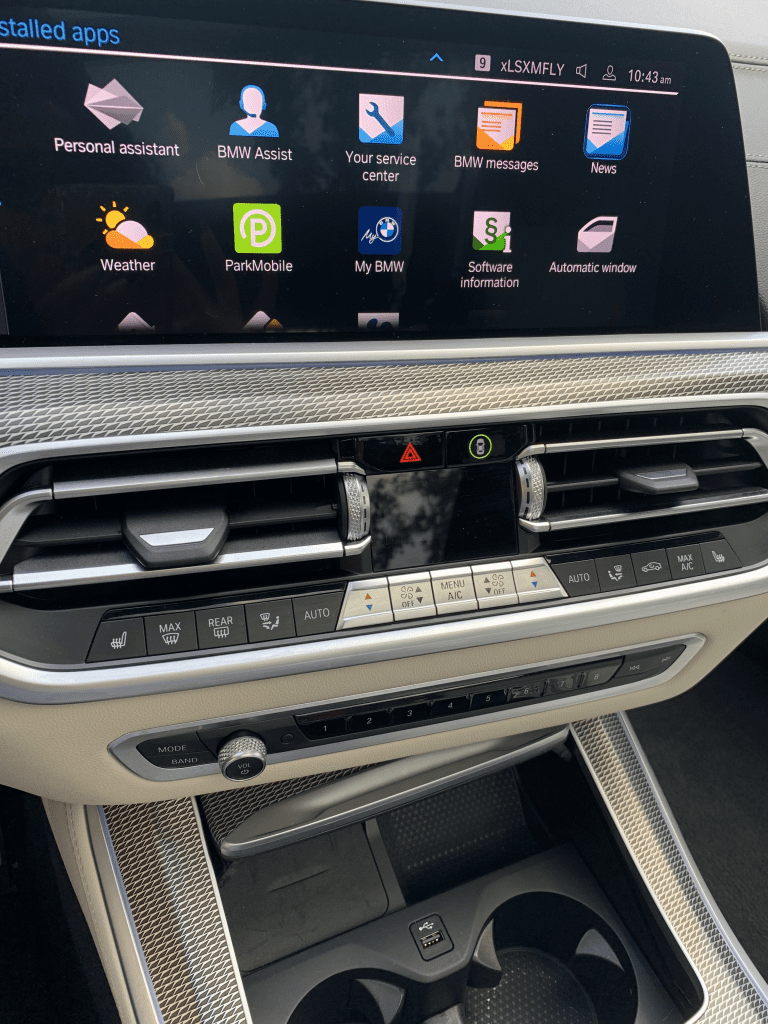 There are plenty of other BMW ConnectedDrive services available and features including range and charging status display, charging station search, charging timer and cabin preconditioning, street parking information, hazard preview, and concierge services. The Intelligent Personal Assistant voice control offers natural speech input for various functions, including navigation.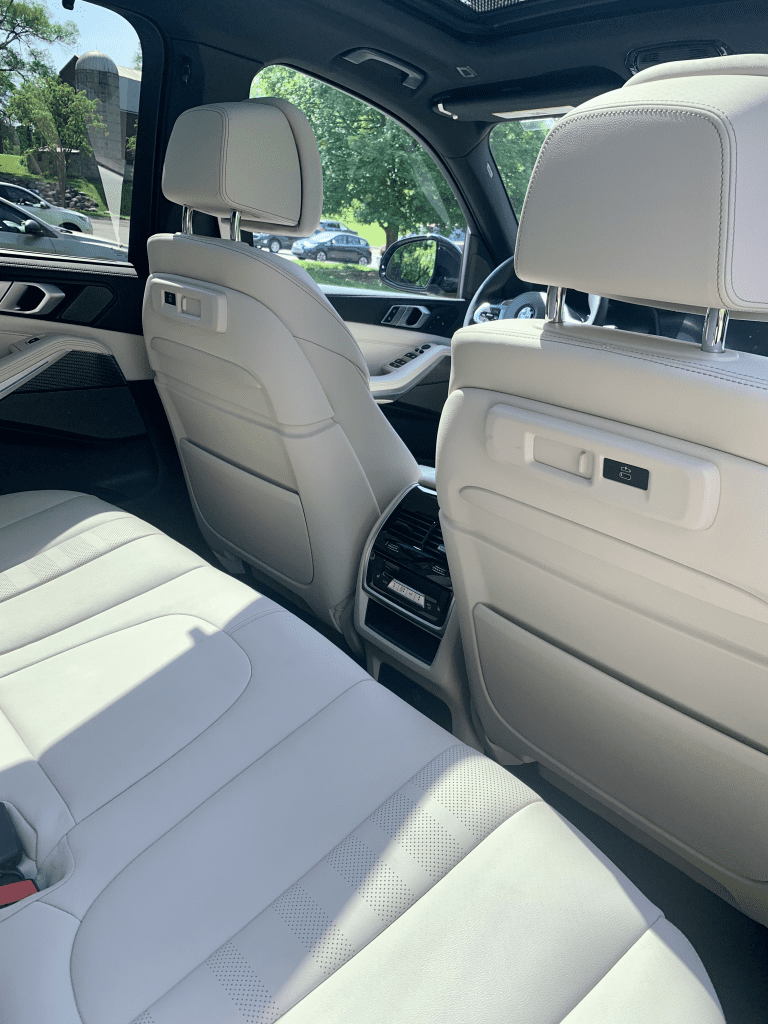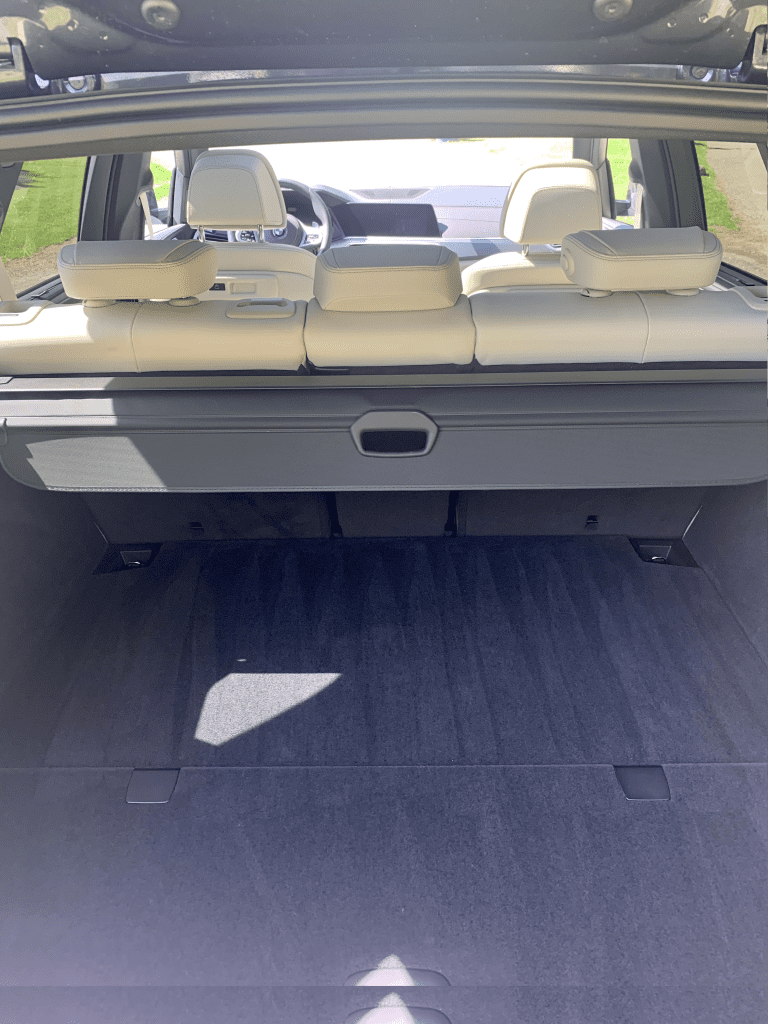 Hybrid Highlights
BMW's partnership with EVgo gives you access to more than 35,000 Level 2 chargers nationwide through your BMW Charging app. And with the BMW TwinPower Turbo engine, you can be assured that your plug-in hybrid has the range to get you where you want to go. Catch a charge at any power outlet with the Occasional Use Cable, included as standard with every BMW plug-in hybrid.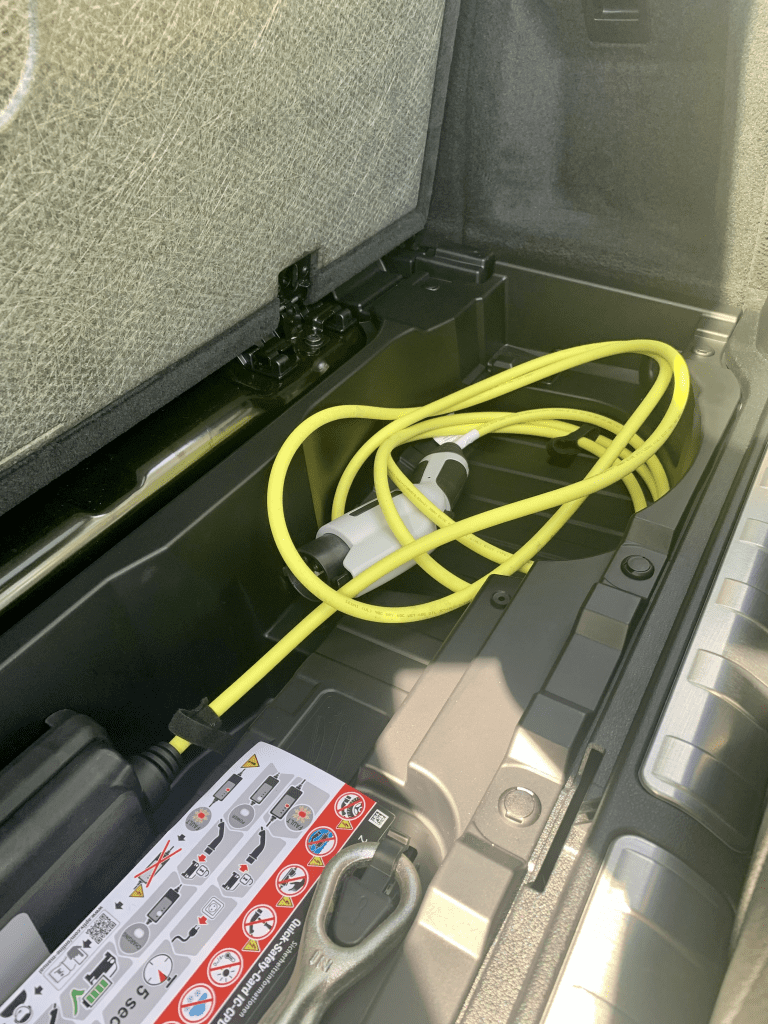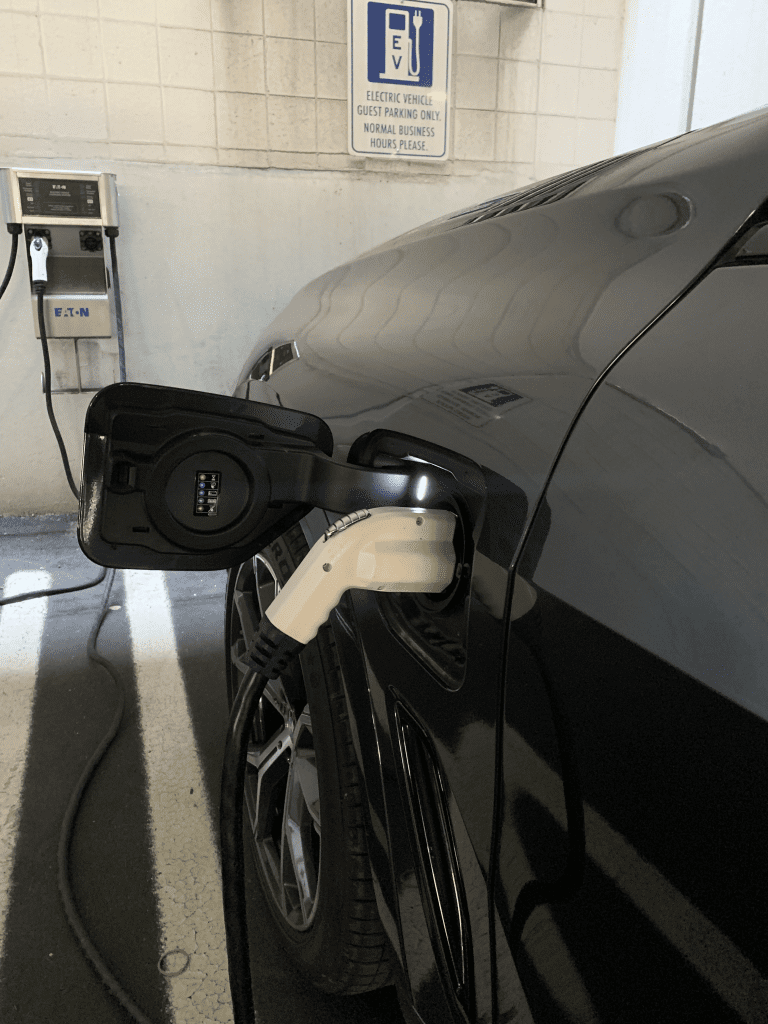 With 30 miles of all-electric range  – the longest available on any BMW plug-in hybrid vehicle –, you have all you need for shorter trips and commutes.  There are six drive modes to choose from, ranging from super-efficient to performance-above-all. Electric mode is for pure EV driving and only available when there's a charge in the battery. Eco Pro maximizes efficiency, while Hybrid blends gasoline and electric power for the easiest everyday driving. Sport shifts everything to full throttle and propels the X5 xDrive45e to dash to 60 mph in 5.3 seconds.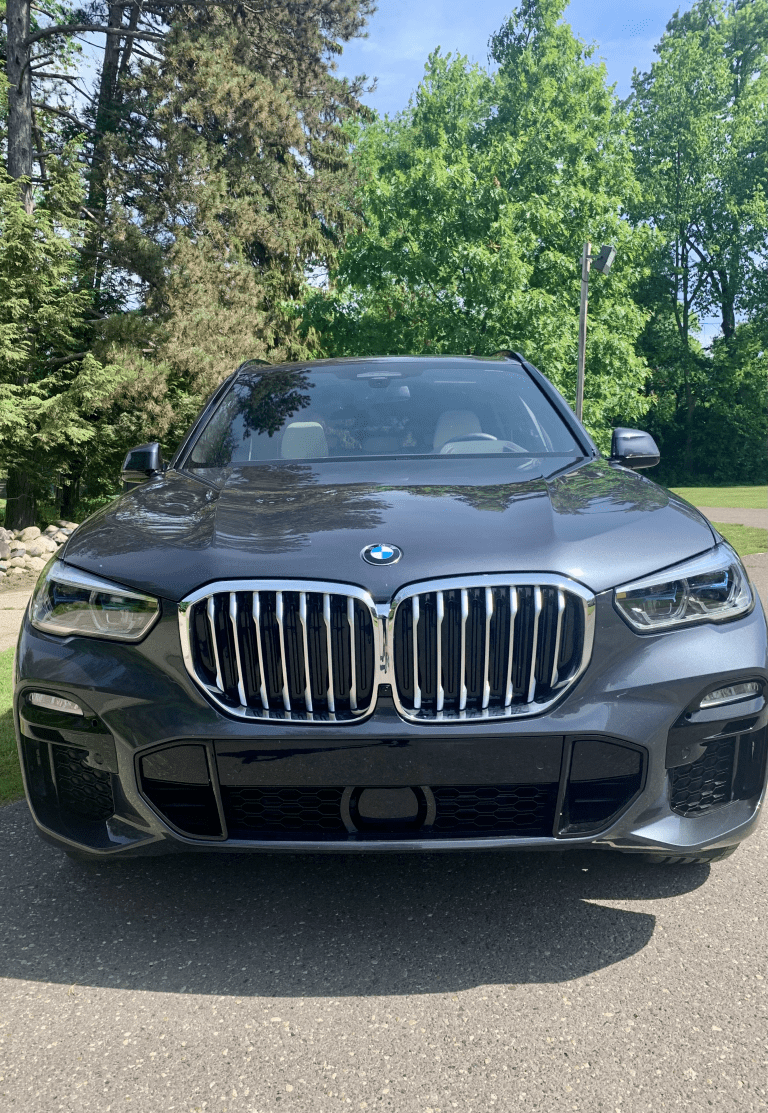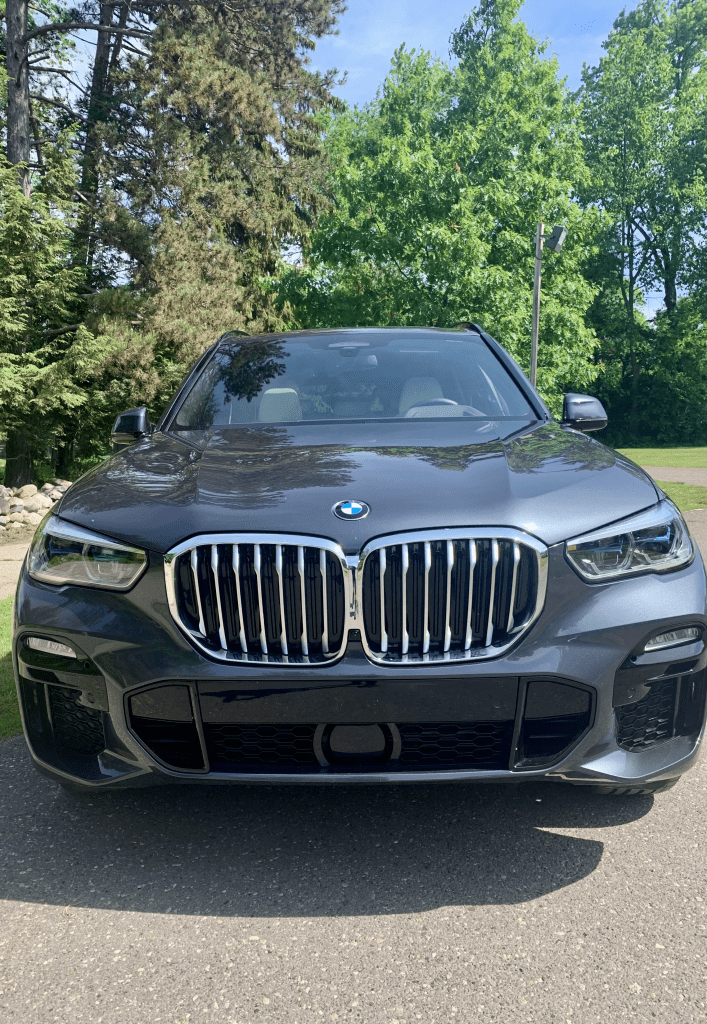 With standard xDrive, BMW's intelligent all-wheel-drive system, the plug-in hybrid shifts power between its wheels – so you can drive confidently under any condition. I would be remiss if I didn't mention just how fun it is to drive too! It can cruise any road condition smooth like butter and provide the seamless boost of accelerated speed when and where you need it.  As a current luxury hybrid owner (Porsche Panamera e-hybrid), I find absolute joy in driving something that looks good and performs even better.  Overall, if you're looking for an electric plug-in SUV that can do it all, look no further than the BMW X5 xDrive45e!  For more information visit BMWusa.com