We all know that these 90-degree days are already taking a toll on us …AND IT'S NOT EVEN TECHNICALLY SUMMER YET (June 21st).
Well DVF has just launched their pre-fall designs and we've found some pretty classic looks you can buy now wear all summer long and carry them well into the fall.


Wear The Color Block Trend Now…
Olivia Dress (In Apricot Beige/Marmalade)
Buttery soft and silky, the earth-toned Olivia dress has an easy femininity. Note the color block patterning and straight cut.
This look is absolutely perfect for Summer Fridays & once you add some accessories this look can easily take you from day to night!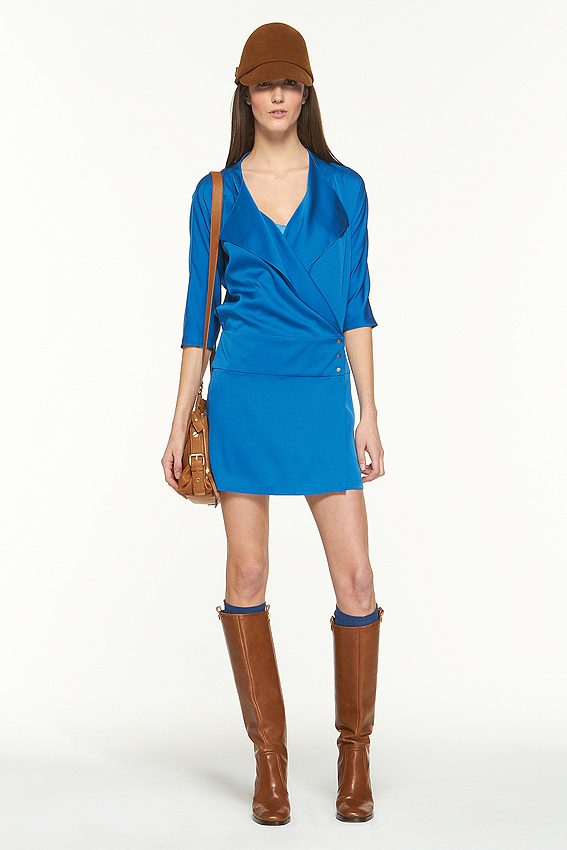 Get a clue on weekend wear.  Blues Clues…
Agaton Dress (In Tess Blue)
The drop-waisted silk Agaton can be dressed up or dressed down making it a versatile day-to-evening wardrobe staple. The dress snaps open and closed at the left hip and comes with a dyed-to-match slip.
I'm always looking for something quick and easy that I can throw on and go! (currently my obsession is rompers) but this dewey blue hue is perfect for a Saturday of shopping, weekend lounge and more!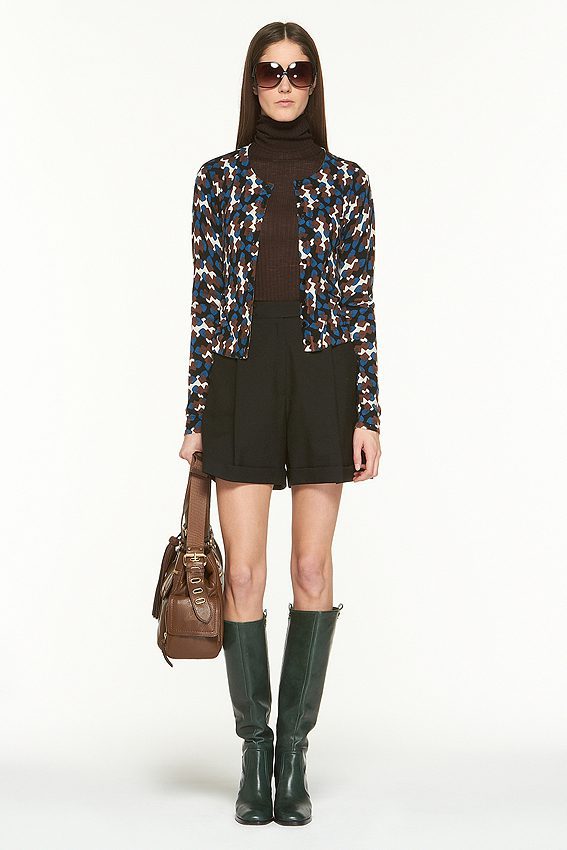 Summer shorts…In the Office? UH, YES!
Dinne Short (In Black)
The cuffed elongated Dinne short can be dressed up or down making it versatile, chic and modern. Note that there is a unique waistband closure with crossover tab extensions that close using gold brushed snaps. Length is to mid-thigh.
CAUTION:  Wear this look moderately conservatively (they are shorts for goodness sake!) Pair these shorts with a romantic blouse for a perfectly preppy-chic summer look.
Rocking Wool in the Summer?  (Yeah, I said it!)
Linda Sweater (In Royal Check Blue)
The Linda dress is effortless glamour. This lightweight merino wool wrap is based on DVF's traditional wrap dress design. A great transitional piece as the weather begins to cool. With a cross V-neck, long sleeves and a self-tie belt.
Yeah, it may be a stretch but don't front – some summer evenings get a little too chilly for your taste.  That's when this dress goes in, for the win!  No more fumbling with summer sweaters or tag along jackets, just pick up and go with this ultra sleek signature DVF look.
For more Pre Fall DVF looks check them out online at DVF.com.