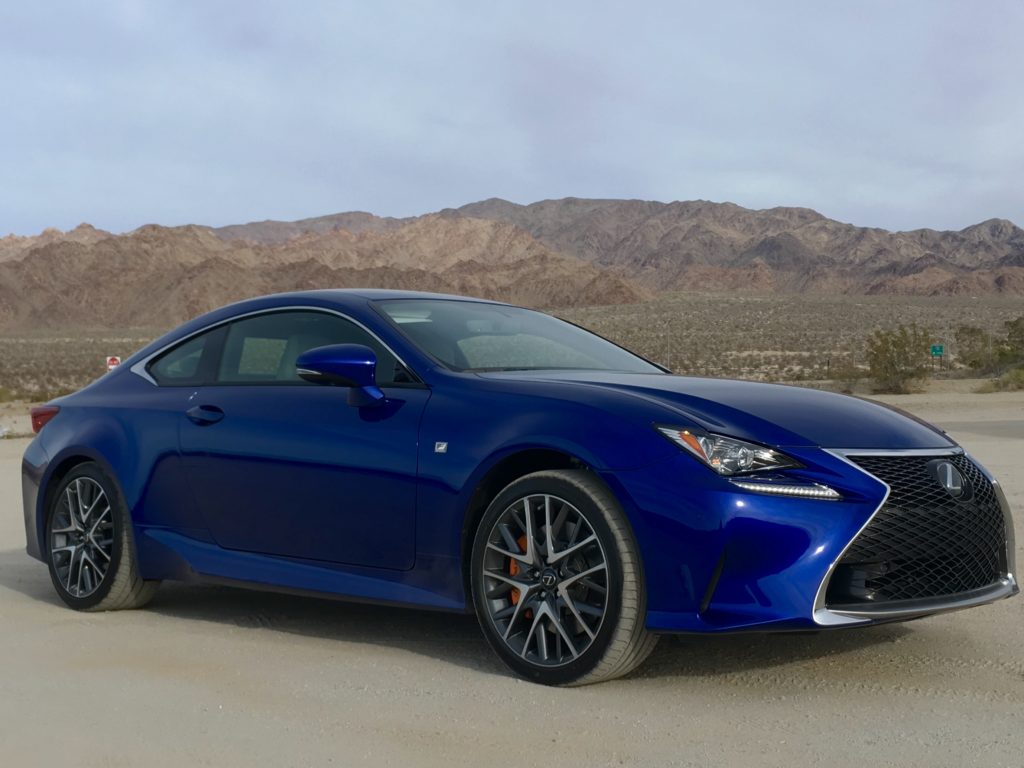 There's something about chic coupes outfitted with style and horsepower that'll makes the ultimate statement. Lexus is synonymous with heritage and has elements of the LFA supercar and IS F performance sedan coursing throughout its design. It's a jolt to the eyes with a more striking version of the RC body outfitted with wider wheels and tires, an active rear wing, air scoops, cooling ducts and available carbon fiber body features components. In the rear, the RC F features functional stacked exhaust tailpipes that make it even more distinctive.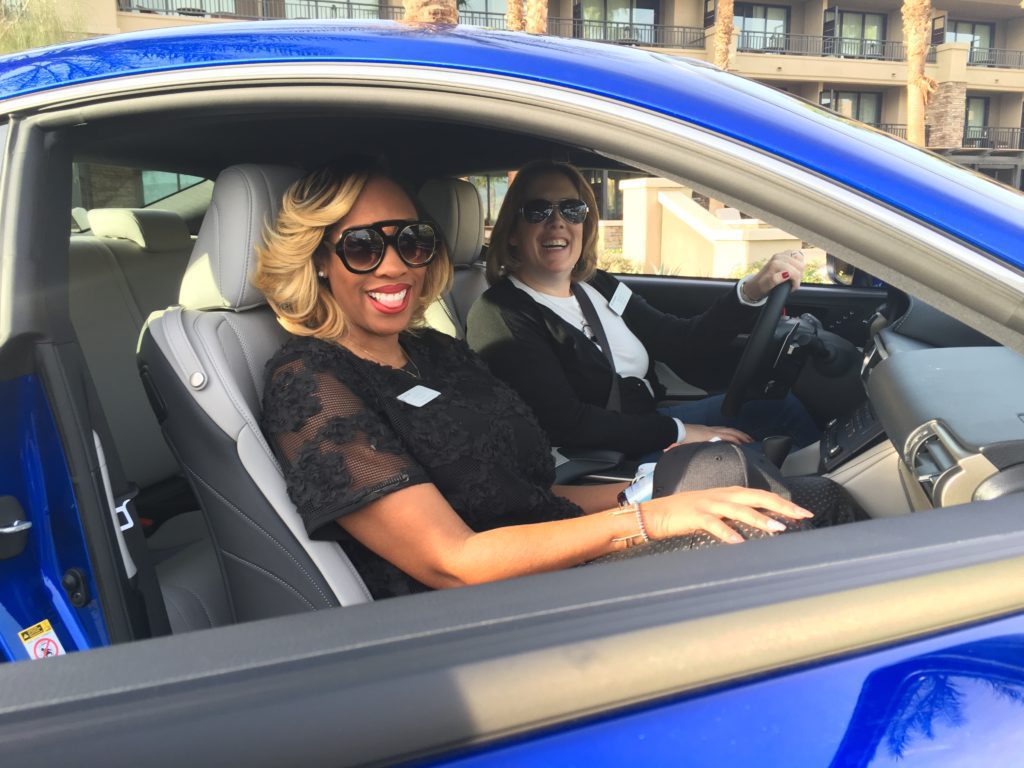 Recently during another fabulous Heels And Wheels driving experience, I got the chance to drive (and ride shotgun) in the new 2016 models of Lexus RC and Lexus RCF vehicles on and off the track.  An experience unlike any other, it was the first time I felt comfortable and confident behind the wheel of multiple Lexus coupes on an actual racetrack.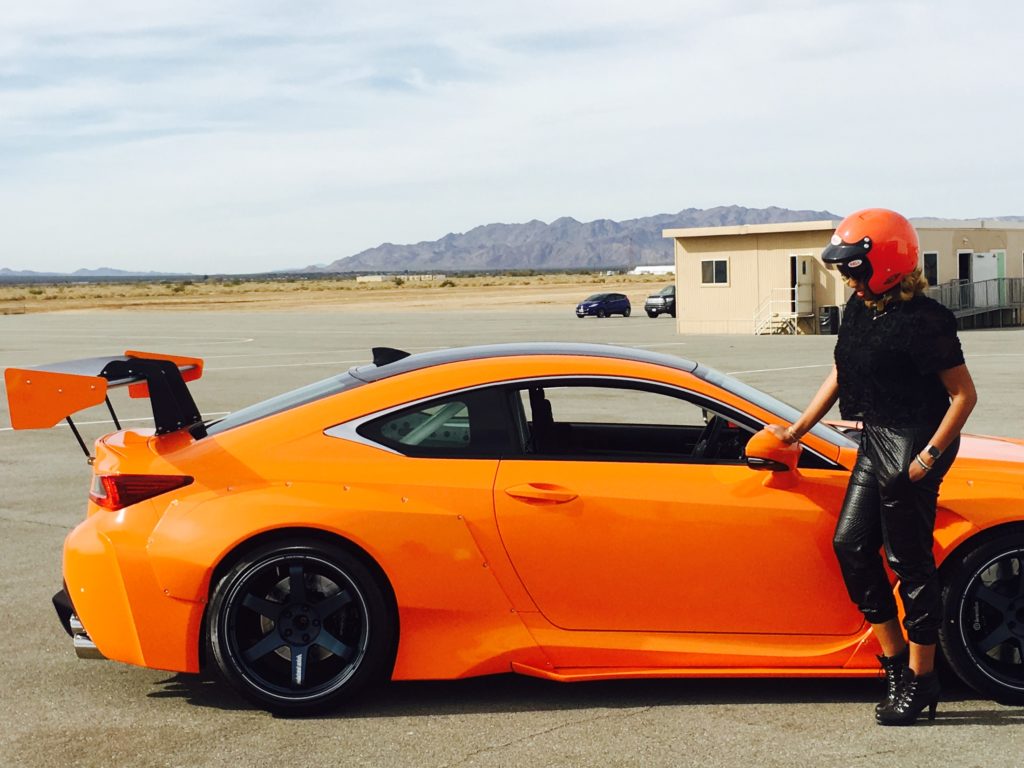 The RC F packs a powerful punch with a 467-horsepower version of the F-tuned 5.0-liter V8, backed up by a close-ratio eight-speed Sports Program Direct Shift transmission and available Torque Vectoring Differential. Lexus developed the RC F to excel on the track as well as the road. Body rigidity, suspension, brakes, tires and all other systems were developed with the expectation that RC F owners would be taking their cars to track day events.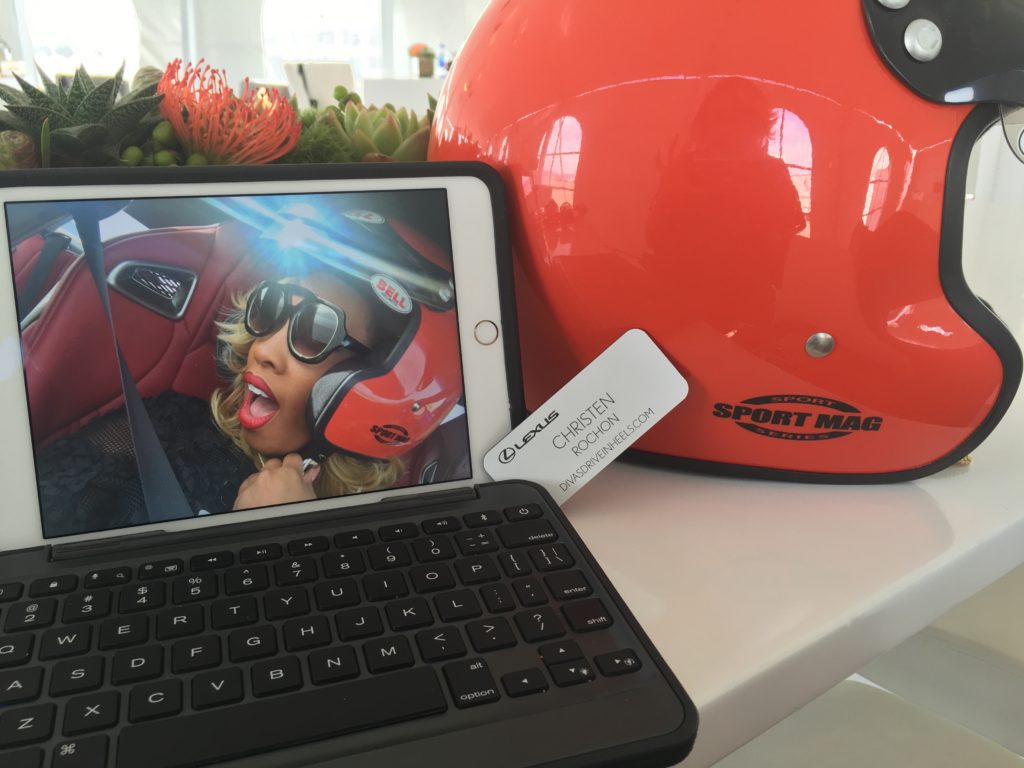 Lexus designed the RC F's front for track driving, though of course they also provide all day comfort for the road. The high-back design with integrated headrests and side bolsters provides optimum support for the back in mid-g cornering and additional shoulder support in high-g driving. The cushion's design helps hold the driver's leg in place when pushing down on the foot brace.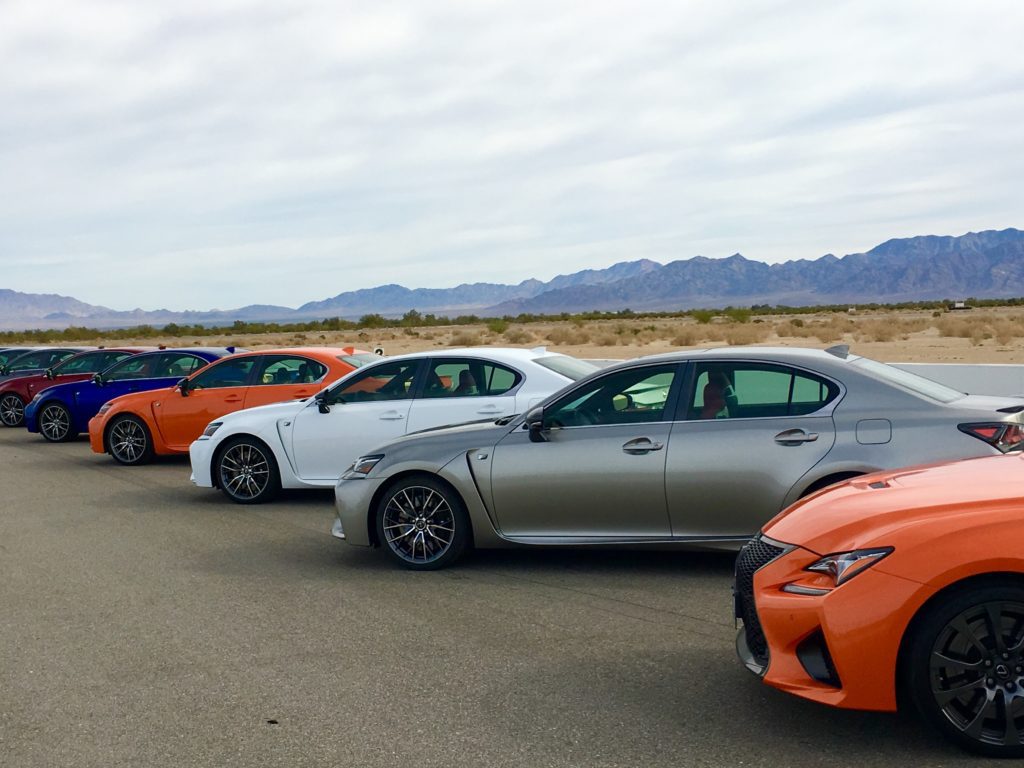 Once I got behind the wheel, I was paired with a dynamo driving instructor that gave me a 1-on-1 driving lesson on the Chuckwalla Valley Raceway in Dessert City, California. Chuckwalla Valley Raceway (CVR) is a world class track focused on safety and exciting driving events for cars and motorcycles. The track is 2.68 miles in length and has a staggering 17 corners to challenge even the most experienced drivers. Gail Truess of The Driving Connection taught advanced driving techniques that can be applied on the raceway as well as the roads.
Discover just how well my driving instruction and first California raceway track experience faired below.
Both the Lexus driving experience made this the most amazing Heels And Wheels performance drive to date!  I had an amazing time with this elite group of automotive journalists and can't wait to do it again soon!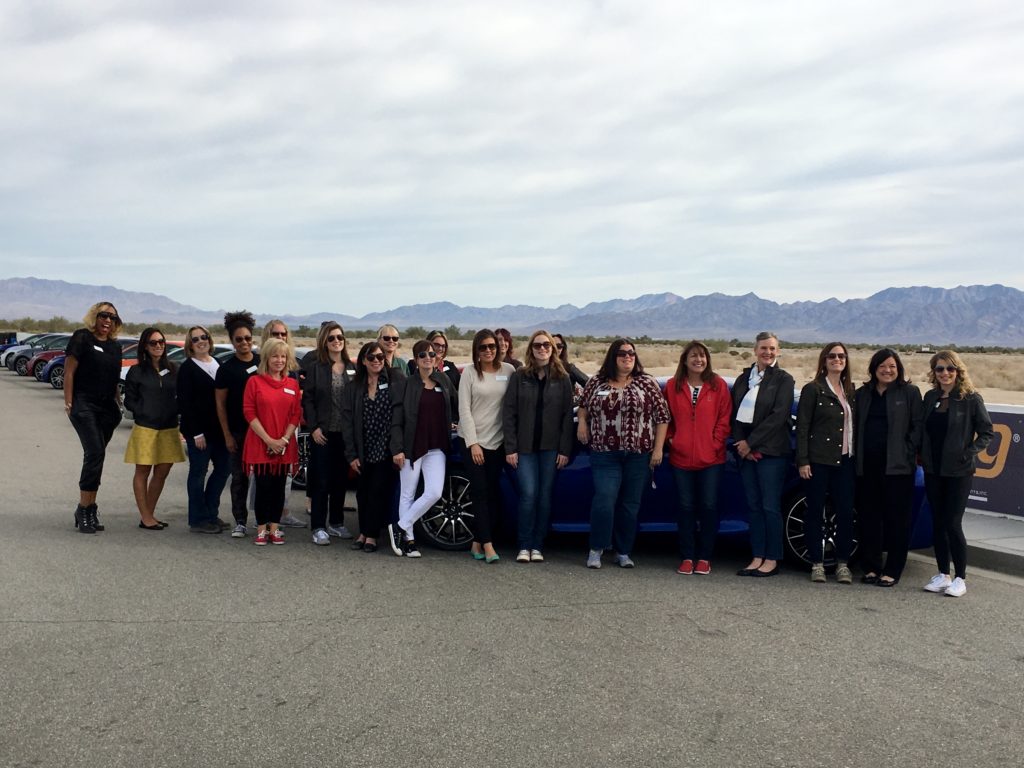 The lovely ladies of the Heels And Wheels influencer experience.
Discover more from the Lexus 2016 lineup of vehicles and get social on Twitter, Facebook and Instagram or visit Lexus online at Lexus.com today!
Comments