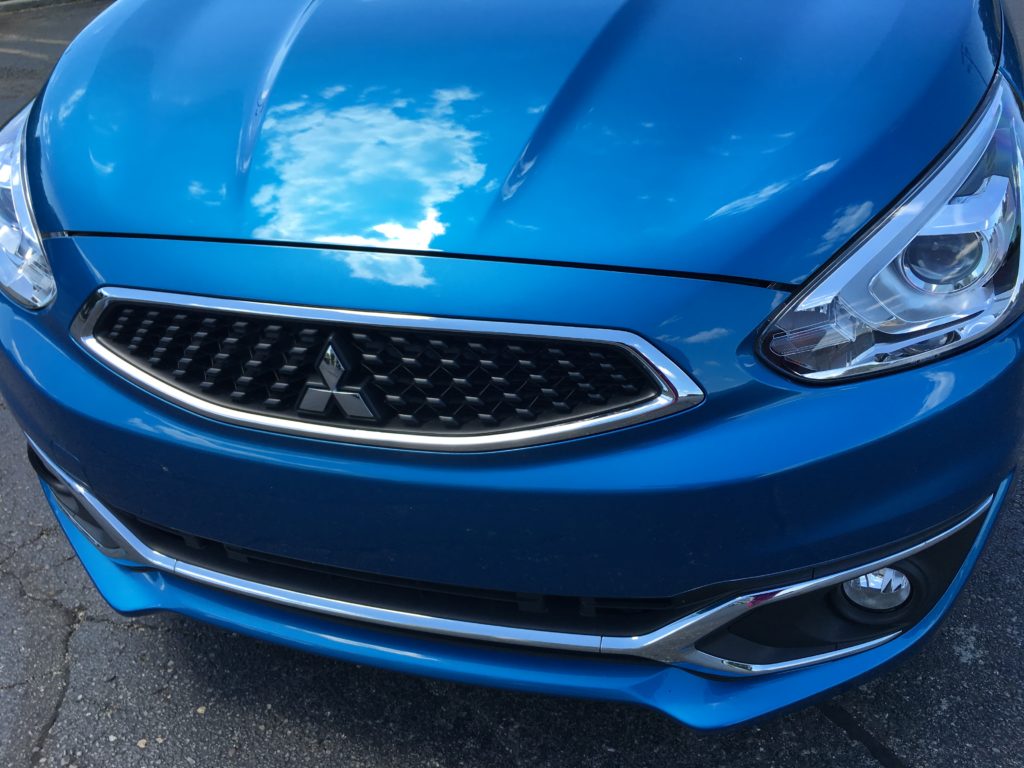 If there's one thing I love about being an automotive journalist, it's the chance I get to drive a diverse fleet of hot new cars.  Some are full luxurious, while others cater to rugged outdoor or urban city fun -what I love to experience is how dynamic each vehicle is in it's own way!  The new Mitsubishi Mirage kicks off the 2017 model year with a dynamic exterior design, improved performance and enhanced interior appeal. Despite all that is new for Mirage in 2017, a few things didn't change for the well-known brand is it's for credibility for outstanding fuel economy and competitive pricing.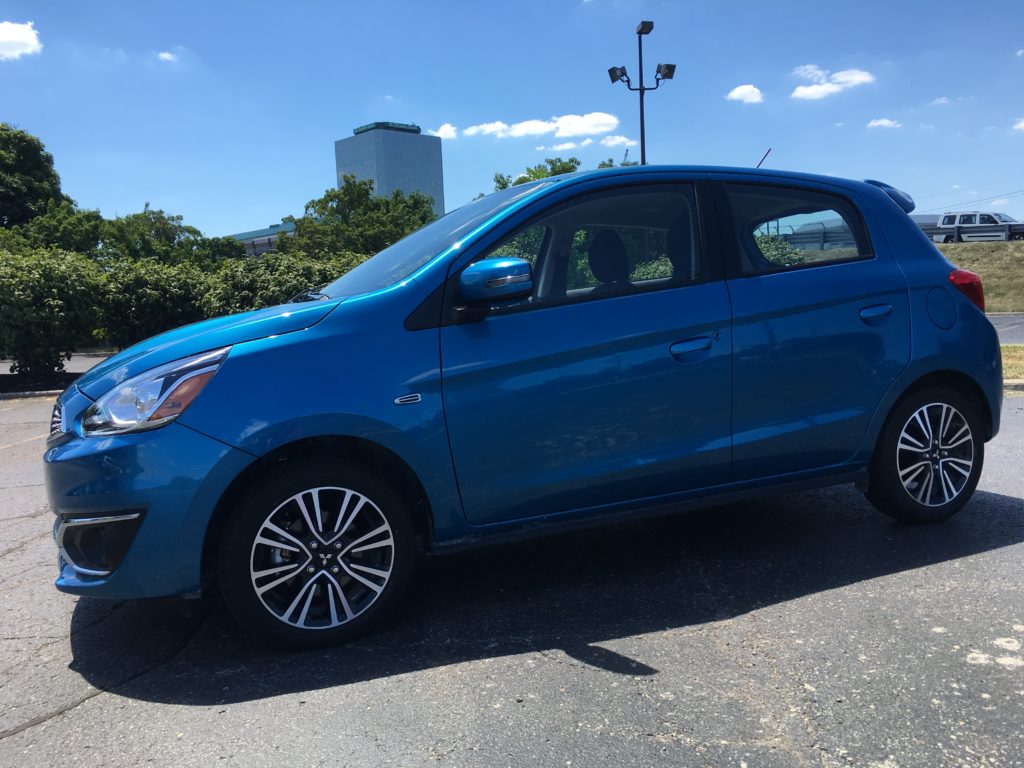 Several enhancements were made to the Mirage to give it a more sophisticated quality. All models feature a new redesigned steering wheel, shift panel and air conditioning panel. And the color spectrum available for the new models are perfect for anyone ready to make a statement!  Available in colors like Sapphire Blue, and new 2017 paint colors – Wine Red and Sunrise Orange makes it easy to stand out in the crowd and spotlight anyone who prefers to ride and drive — in living color!
So what exactly makes the 2017 Mitsubishi Mirage quirky?  I've experienced improved performance and the incorporation of Apple CarPlay and Android Auto, however, finding the appropriate port easily to connect to the entertainment system, wasn't as seamless and easy as I'd like to admit.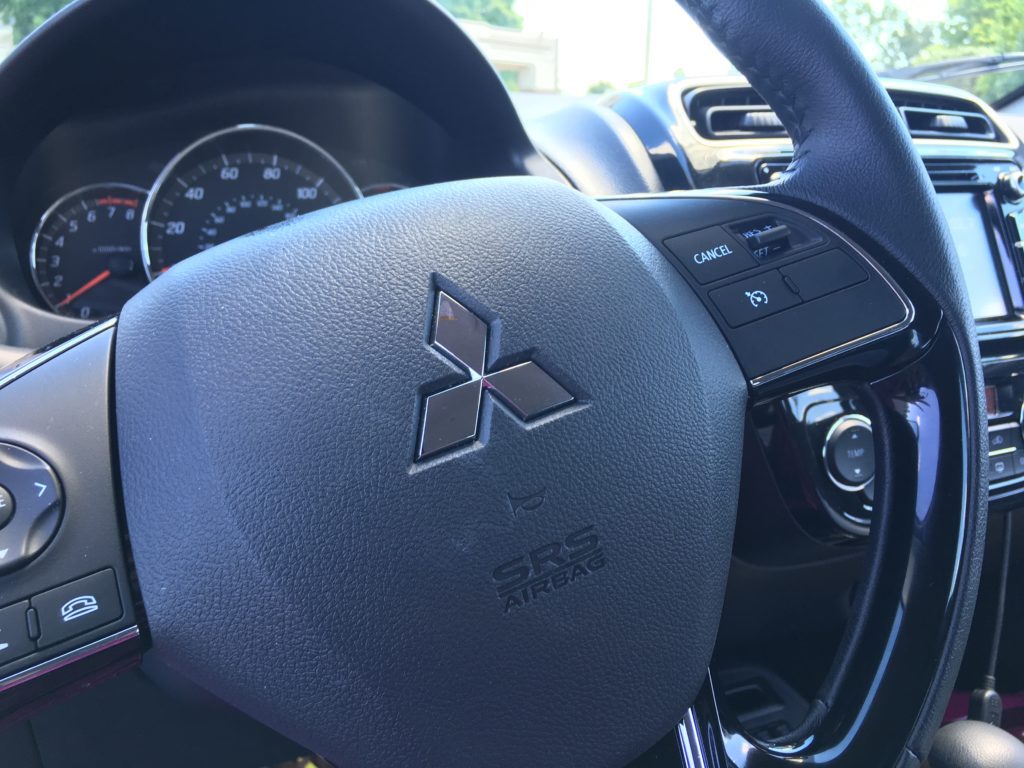 Being the tech-enthusiast that I am, I have a special affinity for simple and easy technology.  Of course, once I learned that the 2017 Mitsubishi Mirage came equipped with the easiest infotainment system imaginable – Apple Car Play. I was excited for my custom entertainment experience and drive.
But first, I had to find the USB Port to connect me to the experience….
After searching high and low for the usual locations for USB ports, including the dashboard, lower console, center console and armrest, I was convinced that my hunt for connectivity would fall short.   That is, until my passenger opened the glove box and located the USB connectivity cord inside.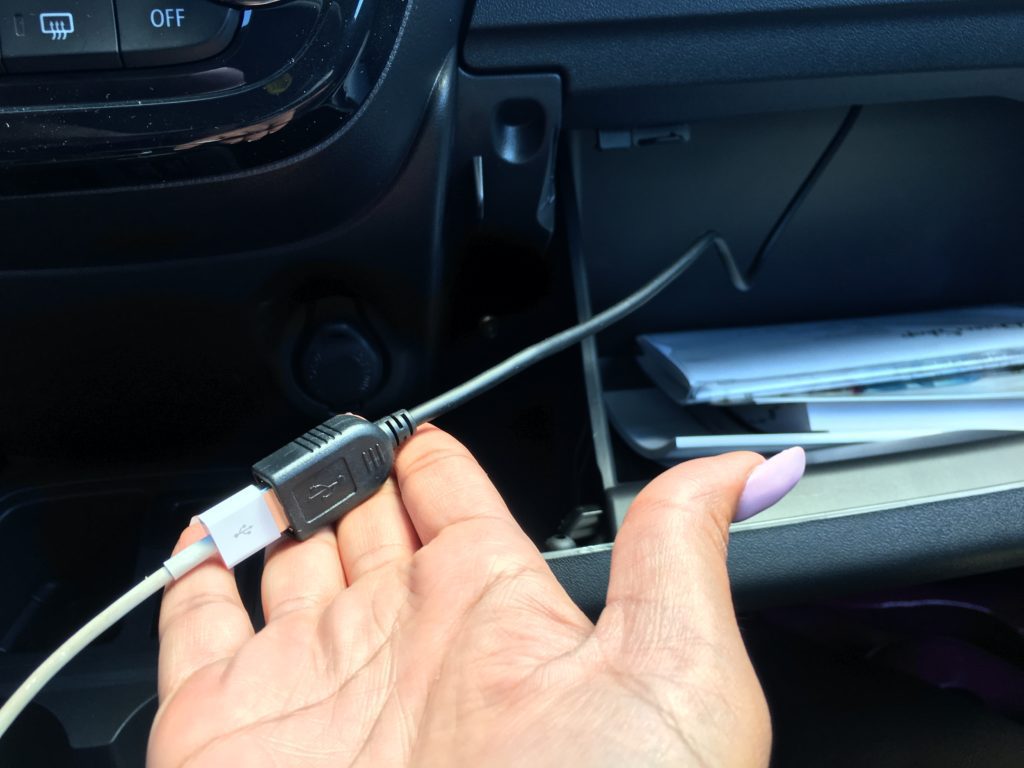 Upon connecting, I was instantly able to mirror the look and accessibility of my iPhone into the Mitsubishi Mirage where I was able to listen to my favorite tunes, answer calls and respond to texts within seconds.
Beyond the quirky connectivity issue, Mitsubishi has improved the 2017 Mirage by adding sophisticated design that appeals to urban socialites while on and off the road.  The spacious folding rear seats makes transporting groceries, weekly vintage store finds and more with ease.  Additionally, the front and rear seats get new materials and high contrasting color options too.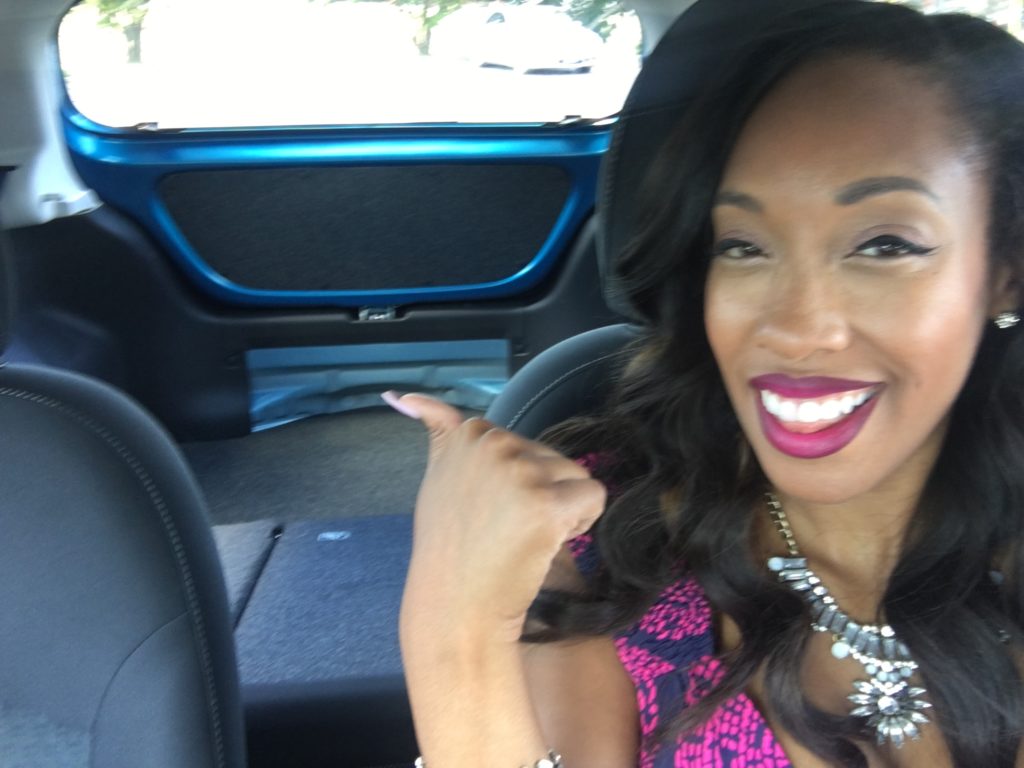 Mirage receives a fresh new look with redesigned hood, grille, front and rear bumper, fog and headlamps, rear spoiler and wheels. The exterior styling was given purpose, with an aerodynamic design to improve fuel-efficiency and a simple, restrained form to help reduce weight, creating a car in which form and function come together. The new styling enhancements made to the 2017 Mirage make it comfortably quirky with a sleek and svelte look that I loved!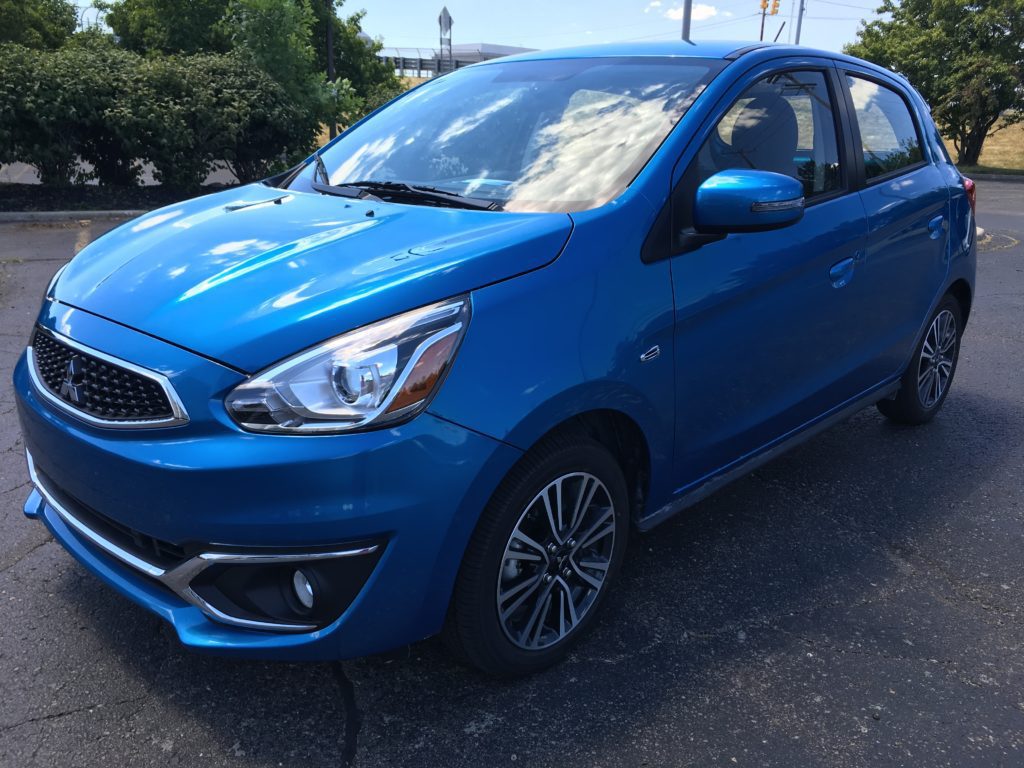 Overall, the 2017 Mitsubishi Mirage GT is a an amazing upgraded addition to the Mitsubishi family that has a great mix of technology, style.  It's super comfortable and in colors like Sapphire Blue, Wine Red or Sunrise Orange its definitely designed for summer city or country fun with friends.  Want to learn more?  Get social with  @Mitsucars on Twitter, Check out the specs on this ride below and catch up with the latest news from Mitsubishicars.com.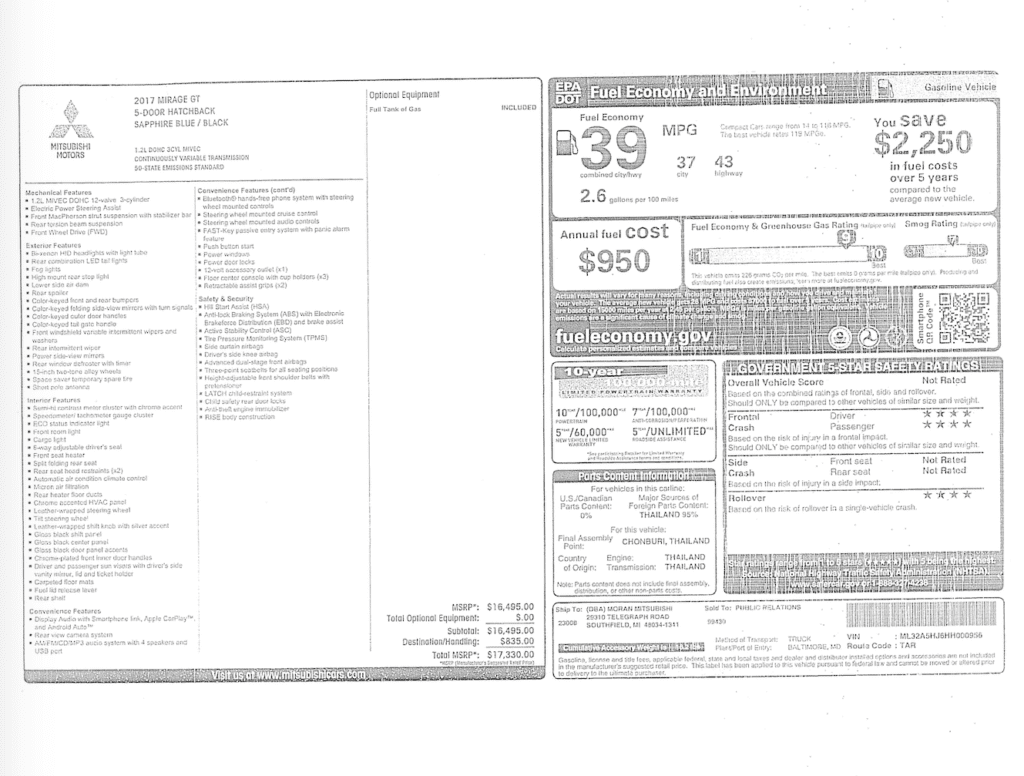 Comments