The weather is finally getting warmer and you know what that means?  Time to plan your next Caribbean vacation and  protective style to match!  I rarely go on vacations where salt-water is involved without a plan to keep my hair looking stylish and protected while on the go.  While I typically opt for box braids, this season I wanted to go for a look that was as easily manageable but slightly unique and softer.  Thus a visit to a local braiding salon in Brooklyn had me ready to go with my first venture in Senegalese twists.
Thanks to a recent Jamaica getaway with Strength of Nature – I got an inside look at the amazing product line including African Pride, Beautiful Textures, Elasta QP, Soft and Beautiful Botanicals.  In addition to a look at the products, I got a chance to see how the pros create beautiful and healthy styles with Pamela Hogan and Felicia Leatherwood demonstrating quick styling tips for any girl on the go.
Moments after checking out the haute hair demos, I had the pleasure of getting an impromptu one-on-one styling session from a local bartender with an impeccable Senegalese twists style.  When I asked her how she styled her twists, instead of explaining her step-by-step method, she demonstrated her winding twist form of braiding in my own strands.
Standard Senegalese twists are formed by twisting two pieces of hair around each other and securing by braiding the ends to ensure that each twist stays in tact.  The remixed style adds a coil-effect to each twist by forming a coil to one piece of the twists and wrapping it around the other piece of hair prior to twisting them both together.
Once you create the desired coil length that you want for each twist, you simply continue by twisting each strand around the other as you would for a normal Senegalese twist braid (and secure with a three strand braid at each end.)
[Get deets on this Versatile Vacation Dress That Every Girl Must Own HERE]
Senegalese twists are the perfect style for any vacation destination.  From classic top buns to flowing strands caught in the beach breeze – it's truly a style that every woman must experience at least once in her lifetime.  I'm glad I took the leap to try a new style and I'm sure you will too!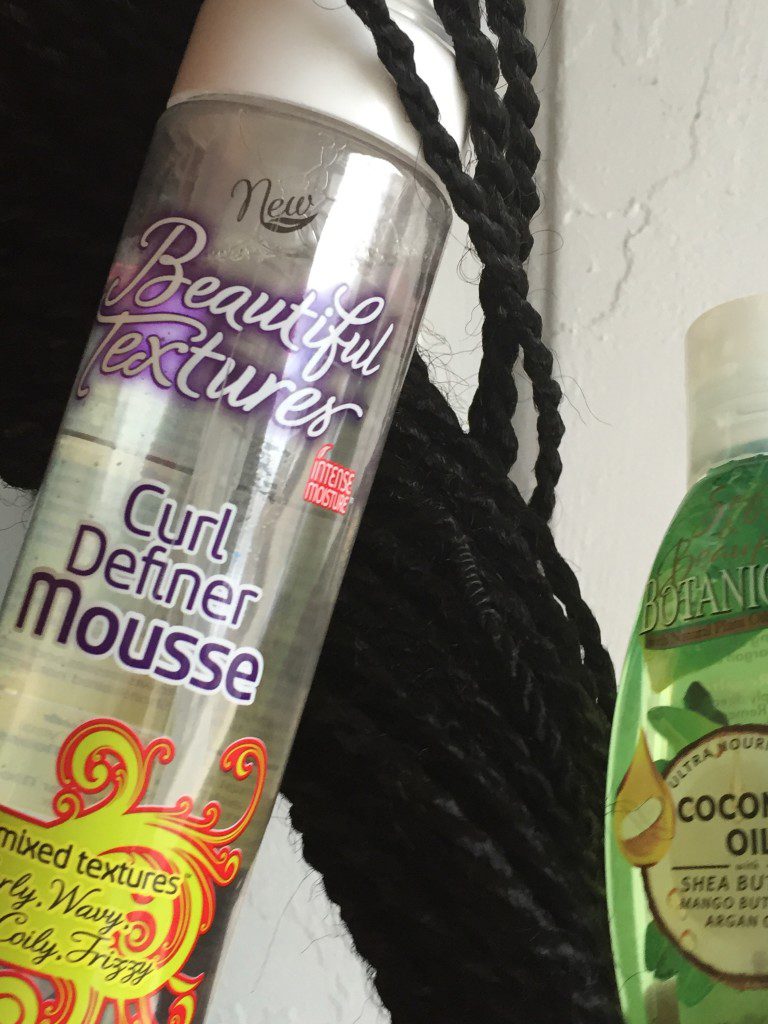 Now that I'm stocked with Strength of Nature products, I can't wait to share my created Senegalese styles on the blog next.  From updos to sleek flowing strands, Strength of Nature carries products for practically every hair type and style.  For the last few weeks, I've been experimenting with a few stylish looks using the Beautiful Textures curl defining mousse and Soft and Beautiful Botanicals Coconut Oil and I can't wait to show off my latest styled creation on the blog soon… [Stay Tuned!]
Comments