On this day, we celebrate International Women's Day.  A time where we celebrate women's achievements, raise awareness about women's equality, and lobby for gender parity.  I can't help but think about what it means to be a black woman in America while the world celebrates this day within women's history month.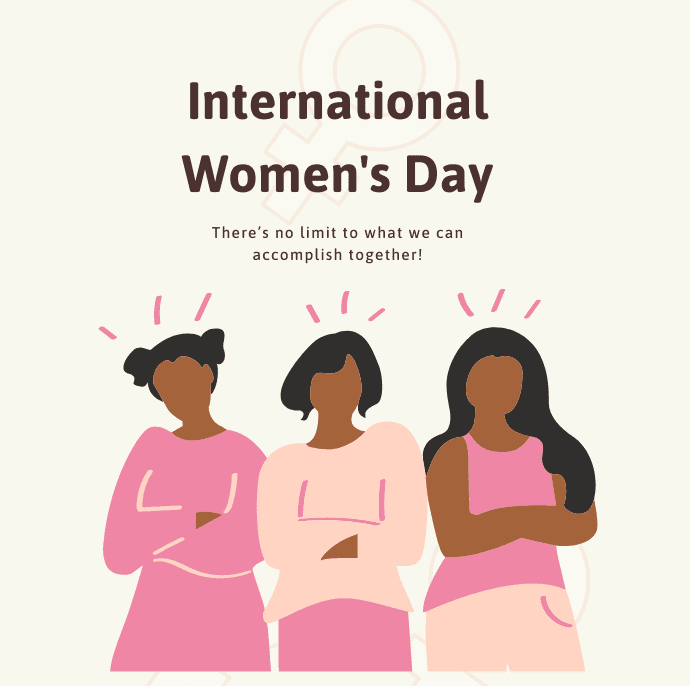 Being a black woman, these days hit differently than any other time in history.  We've watched in admiration while a black princess joined the Royal family.  We participated in electing the country's first black woman as vice-president of the United States.  We've supported and held our families together during a pandemic that disproportionately affected black people.  All while living in the "greatest country in the world" that has continuously failed to treat black people as equals.
According to the Anxiety & Depression Association of America, research and history tell us that three basic images exist-the Strong Black Woman, the Angry Black Woman, and the Jezebel/Video Vixen. These images affect how other people see Black women and how they see themselves. They also play a role in the development and maintenance of mental health. (ADAA)
Black women create and fuel the culture that impacts the world. Yet, we're the least likely to acquire funding necessary to launch and get promoted to corporate C-Suite roles.  There's no question that while women have come a long way throughout history, we still have a long way to go.  As a black woman, I am inspired, encouraged, and determined to continue the work needed to be done so that young women coming up after me will be one step closer to equity and equality.  One way that I hope to contribute to the advancement of women is with my new book – The Creative Discipline Project.  It is my hope that it continues to inspire and help elevate women as creatives along their entrepreneur or corporate career journey.  Check out a recent piece highlighting Detroit's Inspirational Women's Authors by The Michigan Chronicle here.