Looking to add more productivity to your life?  Meet the Samsung Galaxy Note5 – it's a must have for all hustlers, entrepreneurs and digital mavens everywhere!  Samsung does it again staying ahead of the curve with the new Galaxy Note 5.  The newly-designed Galaxy Note5 provides an unmatched set of productivity tools such as SideSync, along with a much refined 5th generation S Pen capabilities to better serve the major multitasker.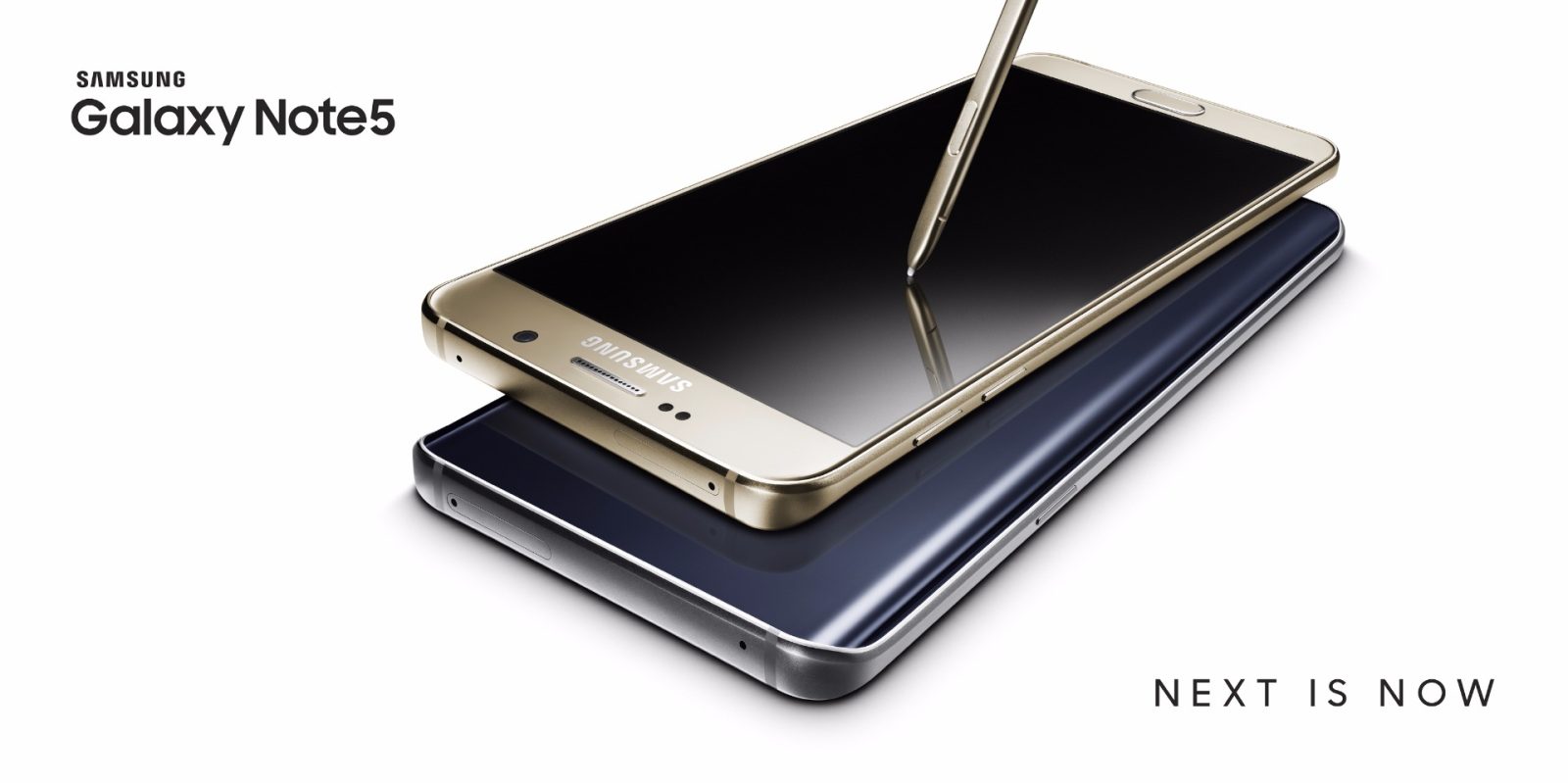 The Galaxy Note5 is a stunning upgrade to Samsung's flagship Galaxy Note line – more powerful and more personal than ever. Inspired by the design legacy of the Galaxy Note5, it ergonomically fits in one hand with a narrower bezel and curved back. The flat screen is great to write on and the curved shape makes it easier to use the phone with one hand.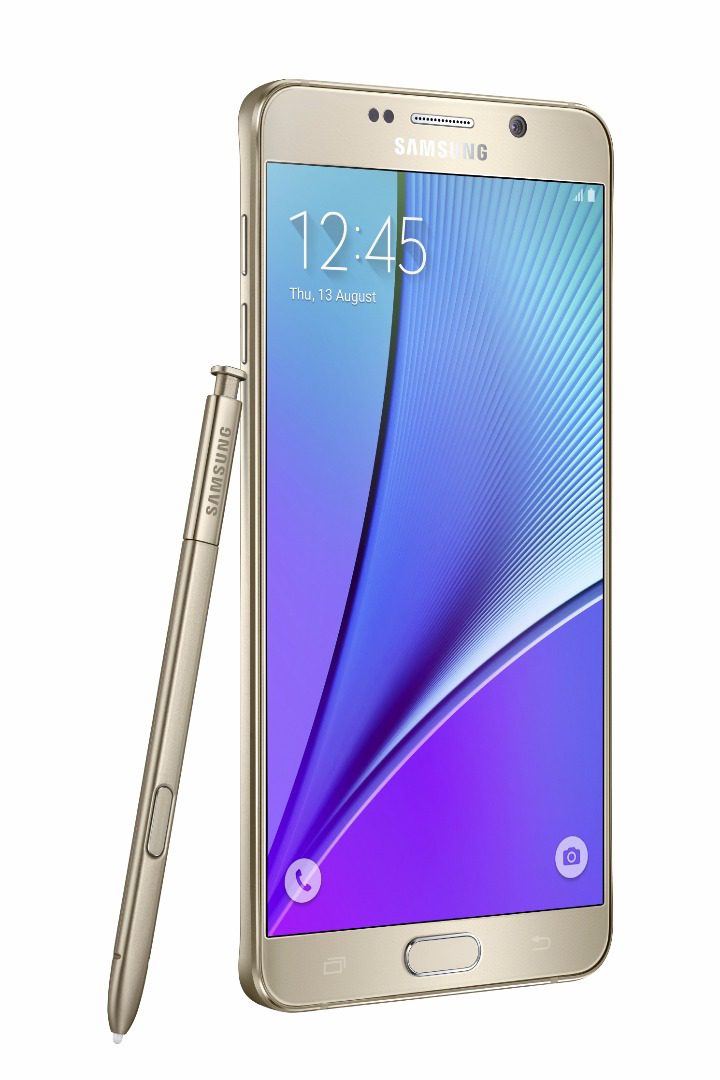 Engineered to help people get more done faster, the Galaxy Note5 includes all new S Pen that feels more solid and balanced in the user's hand, offering improved writing capabilities and a variety of practical tools. A unique clicking mechanism offers a joyful experience of popping the S Pen out with just one quick click. Users can now quickly jot down ideas or information when the screen is off without even unlocking the phone. 'Air Command' feature gets more intuitive and practical as well; now the icon hovers for instant access to all of S Pen tools from any screen at any time. Users can also annotate on PDF files and capture lengthy web articles or long images at once via 'Scroll capture.'
Galaxy Note5 Stand Out Features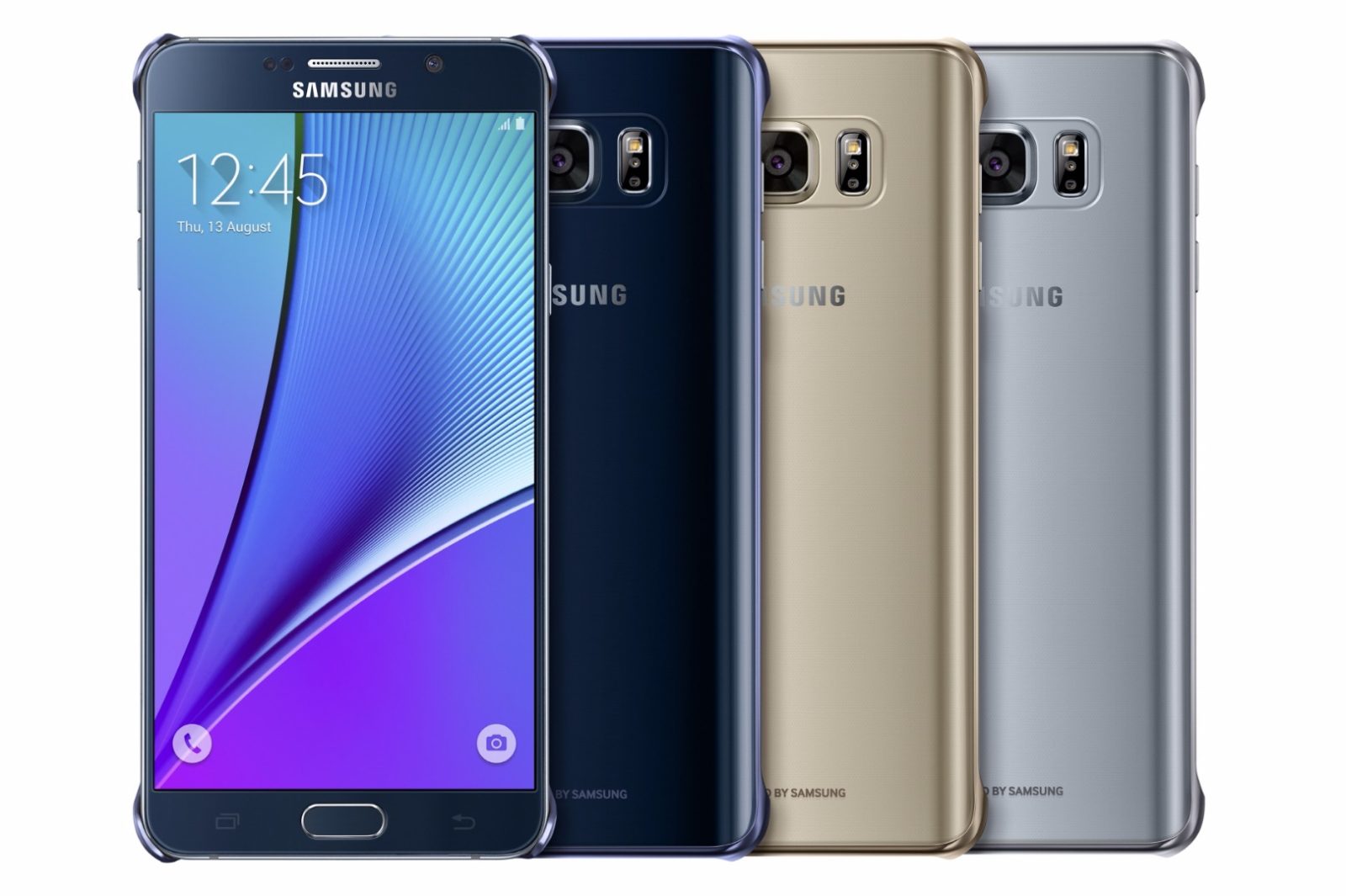 The Galaxy Note5
also features 4K(UHD) video filming and 
Live Broadcast
, which lets users instantly live streams Full HD video straight from the phone to any individual, group of contacts, or even the public through YouTube Live. Anyone who receives the YouTube link from a Galaxy Note5 user is able to enjoy live stream video from his or her smartphone, tablet, PC or Smart TV with YouTube connectivity.
Galaxy Note5 features unprecedented multimedia capabilities with deeper screen contrast and details through Samsung's industry-leading 5.7-inch Quad HD Super AMOLED display. Feature Samsung's fast wired charging, the Galaxy Note5 can be fully charged in approximately 90 minutes, and through Samsung's latest wireless charger, they can be fully charged in approximately 120 minutes.
As social networking becomes more ubiquitous, consumers expect to share the moments of their lives through photos and video and Samsung is enabling that desire with improved video capabilities. These include Steady Video, which provides Video Digital Image Stabilization on both the front and rear cameras for sharp, crisp video on-the-go, and Video Collage Mode, which allows users to record and edit short videos easily in various frames and effects.
Thinking about getting your hands on the New Galaxy Note5 or Galaxy S6 Edge+ soon?  Share your comments below!
Available on most wireless carriers globally August 21st the Galaxy S6 Edge+ has 32GB or 64GB storage options available in White Pearl, Black Sapphire, Gold Platinum and Silver Titanium. 
For more info visit Samsung.com
Comments