Are you ready for some shopping!  Did you ever think that you could easily find the best gifts and great prices while avoiding the Black Friday shopping rush by simply supporting small businesses and shopping Small Business Saturday.  Small Business Saturday's goal is to to steer shoppers toward local independently owned businesses during the holiday season instead of bigger stores on Black Friday or online on Cyber Monday. Find out how you can score big by shopping small businesses this Saturday!

Wanna see how Shop Small Business really goes down – check out American Express video here.
This year, the campaign is getting a more support from social media sites such as Facebook, Foursquare and Google. American Express cardholders, for example, can sync their Foursquare accounts to their cards to receive a $25 credit after spending $25 or more on Small Business Saturday. At this time a year ago, the event's Facebook Page had fewer than 1 million Likes. Now, the page has 2.3 million Likes.


As an incentive, you can get $25 back on Small Business Saturday. You have two ways this year to receive the $25 credit for spending $25 or more at a small business:
FedEx this year also gave away 40,000 $25 gift cards, which have all already been claimed.
Like last year, American Express gave $100 in free Facebook advertising to 10,000 business owners. And although those have all been claimed, many more tools are available for your business to prepare for Nov. 26.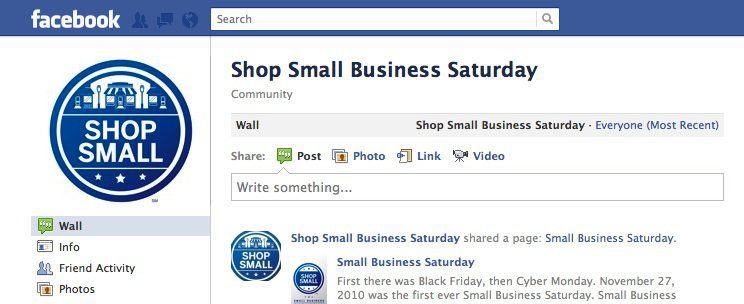 Facebook:
Google:
YourBuzz:
Go Social:
FedEx: