The 2015 ESSENCE Festival is ALMOST HERE! And guess who's honored and excited to be partnering with Verizon to share all the electrifying music moments, celebrity fan-fare, technology and more leading up to the 2015 ESSENCE Festival in New Orleans?
As a major partner of the ESSENCE Festival, Verizon is proud to be a part of the largest celebration of African American music and culture. Even if you're not heading to New Orleans, Verizon's got you covered with the best celebrity guests and latest technology with the Now Playing Tour.   Discover why staying connected is so important when every moment matters when the Now Playing Tour delivers a taste of the ESSENCE Festival to cities around the country leading up to the big weekend July 3rd – 5th in New Orleans.
Verizon Now Playing Tour

Meet me in the DMV for Verizon's Now Playing Tour with FREE performances by Omarion, Justine Skye and hosted by Terrance J.
Come out for a chance to be a part of fun, cool music trivia games and chance to win cool tech powered by Verizon. You're also encouraged to take action against domestic violence by donating old phones and accessories on-site to HopeLine from Verizon. HopeLine is a program that supports domestic violence organizations across the country and has set a goal to reach 1 million phone donations by the end of the year. Get ready for ESSENCE Festival music and fun with the Verizon Now Playing Tour – Saturday, June 20th!
Saturday, June 20th 
(2pm)
Verizon Wireless
9021 Snowden Square Dr.
Columbia, MD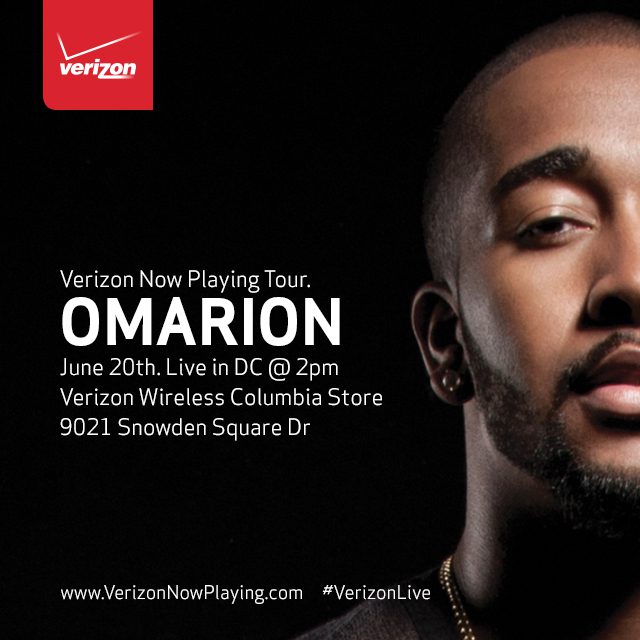 Join me as I'll be in the heart of all the music, technology and more!  Find me at @DivasandDorks on Twitter, Instagram, SnapChat, Periscope and more with behind the scenes look at the road to ESSENCE Festival with Verizon Wireless!  For more information and to see which city the Verizon Now Playing Tour is hitting next, visit VerizonNowPlaying.com
Keep checking in for updates, exclusive content and more, and you'll see why this year's Verizon ESSENCE Festival experience will be one to remember!
Comments