The wedding of the century is almost here, no not Oprah & Stedman…Prince William and Kate!  Need a personal guide to the royal wedding festivities?  Me neither, BUT I have been rather entertained and curious about Kate's (***clears throat***) I mean Princess Katherine's fashion choices…(let's be clear, the chick can werk a hat like nobody's business!)  With that being said, here's a list of top apps to get your royal wedding on!
THE ROYAL WEDDING:  Your personal guide ($1.99) – Everything you need to know about the royal wedding; the timetable, the details, the history, the who's who, all brought to you with stunning photos and rich audio. Download this app now for your personal guide to the marriage of Prince William to Kate Middleton.
Looking for Princess style?  Pick up the royal wedding app that'll give you a behind-the-scenes look at fashions, decor and more!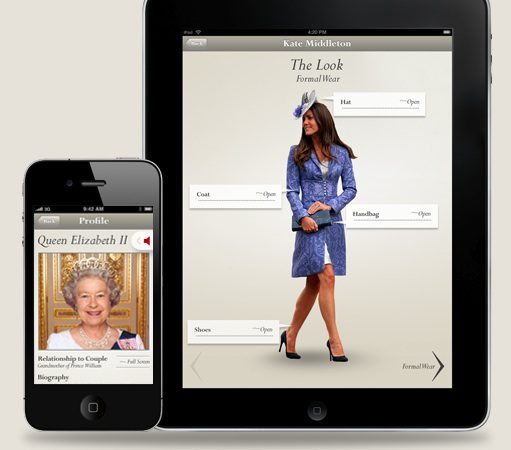 Watch and listen as events unfold. Find out about Kate's education and her fashion style. Read about her favourite designers, her hairstylist, and what make-up she wears.
——————————————————————————————————————————-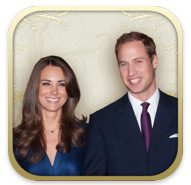 THE ROYAL WEDDING ($0.99) – This app takes you on the background and history of William and Kate, plus behind the scene photographs of the engagement, Princess Diana, Prince Charles, The Queen and more! It's the highest rated Royal Wedding app on the UK App Store and was featured on CTV Television Network in Canada.
——————————————————————————————————————————-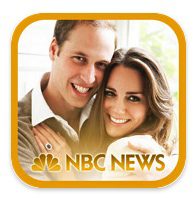 THE ROYAL WEDDING BY NBC NEWS (FREE for iPhone) – Even NBC found a way to cash in on the royal wedding maddness!  (Well not really cash in since this app is in fact FREE!)  This actual app is more engaging with over 300 photos combined and they're own royal "commentators" Camilla Tominey and Robert Jobson.
——————————————————————————————————————————-
With all this news and fashion style at your finger tips, who needs to wake up tomorrow at 4am (EST) to watch the festivities unfold when you can easily roll over (in the warmth of your own bed) and find everything in a click of your smartphone…
Unless you're one of those people that'll be hosting a Royal Wedding watch party…smh!